Why Law Firms Should Take A Zero Tolerance To Plastic Waste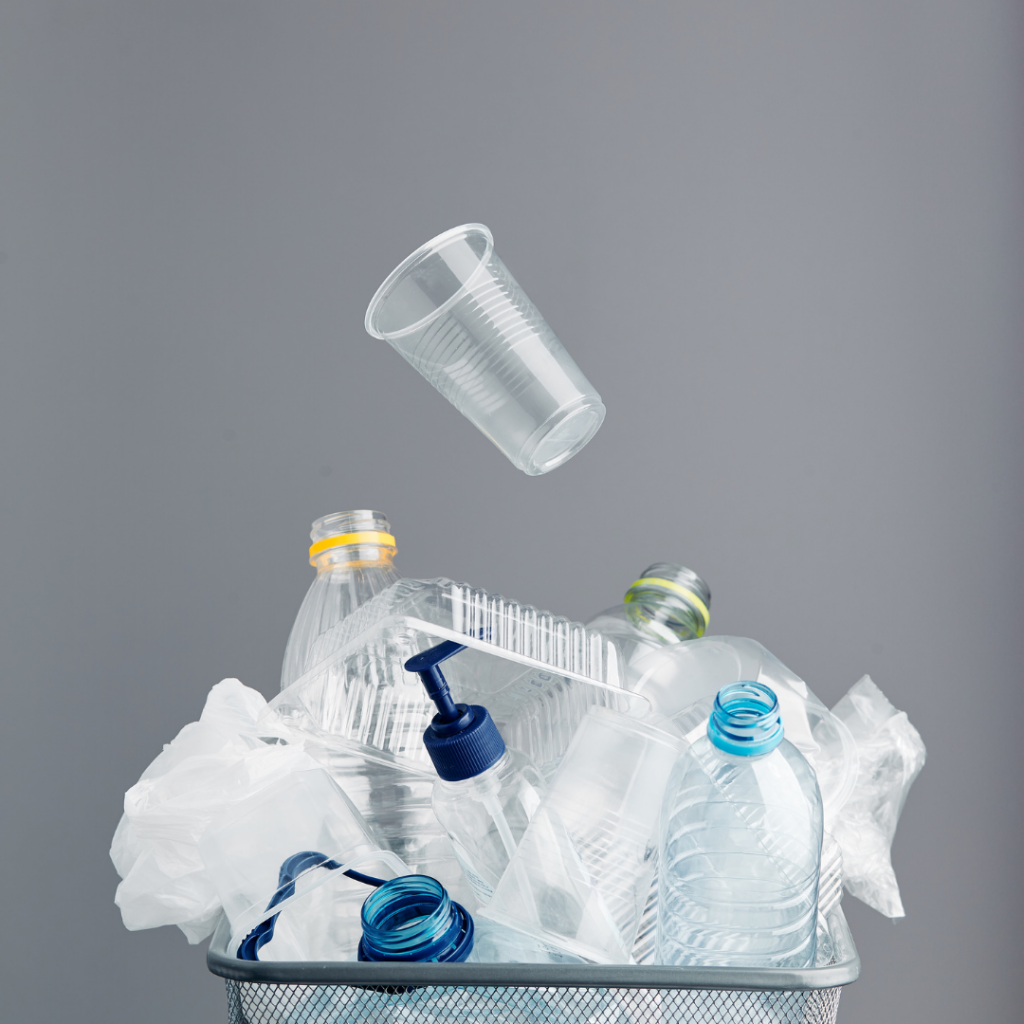 You can't have escaped the massively trending topic of the environmental war against plastic. You couldn't click or scroll without seeing graphic images of distressed wildlife or contaminated oceans. But is it just the latest trendy thing to get behind while it's a hot topic and then to be quietly dropped in favour of the next media meme? Or is it something that should go to the very core of your practice, and speak for the type of employer and advisor you want to be?
I have seen within my own organisation the galvanising effect of coming together around a common cause, something where we can all make a difference in our own small way. 
I shared some research with my team and every finding was more stark and shocking than the rest:
One waste lorry tips its contents into the ocean every minute, 24 hours a day.
It takes hundreds to thousands of years for plastics to breakdown. And when they eventually become 'micro' plastics, the fish swallow them and then you and your children swallow the fish…
There are over 300 billion pieces of plastic floating in the Arctic Ocean alone.
Marine conservation societies have so far removed 11 million pieces of plastics from beaches.
The list went on. Do we really want our children and grandchildren to grow up in this world and stand by and do nothing? Of course not. And what's heartening is that attitudinal change and better habits are happening voluntarily as a response – people don't want to be passive, they want to do their bit. And best of all, we're seeing this across work as well as personal lives. Law firms are gearing up for war on plastics, not just to demonstrate a more responsible corporate culture, but to engage and support their own staff, to show they are in touch – and to win their own small battle to drive down waste and plastic usage.
How best to start? Take the Churchillian route – Action this day! So instead of just reading this article and thinking 'interesting', how about taking the article to your firm, sharing it and getting agreement to crack on?
I've tried to assist a bit below by providing a starter strategy to consider.
Build ownership. Create a team within your firm who are already advocates of this approach. Have an initial meeting and devise your law firm's sustainable strategy, not just an A4 top-tips that gets pinned in the canteen as a reminder. Agree to meet once a month. Perhaps do on an early evening or early breakfast.
Ask them to do a little research to come up with ideas so they become very invested in driving through initiatives. Don't overwhelm the entire legal practice with an immediate list of thirty changes. Perhaps choose just three a month and ensure these are embedded within the culture of the firm's brand and communicated properly to all staff. Think how much you could achieve in just one year.
Associate your firm with a marine conservation society or environment group that helps clean up plastics from our coastline, rivers and inland waterways. Your law firm brand can use this affiliation across all your websites, social media and e-signature strips. They can come in at your launch and do a presentation to all staff, get them focused on and excited by the challenge, with hopefully a knock-on affect to their friends and colleagues, clients, supply chain, your competitors and right across the wider community you all touch.
Why not devise a bold 'Climate Eco-Policy' that you can leverage to attract talent and new clients drawn to your ethos and actions?
You might want to factor some of the below into your planning too:
Aim to go paperless – no printing means fewer plastic ink cartridges
Support the message with a staff 'goody bag' when you launch – you could include recycled notebooks, non-plastic water and coffee containers, bamboo toothbrushes in a cotton shopping bag.
Extend this idea to new clients when you onboard them – a striking way to drive engagement and embed your brand culture with them. See if they take up the idea, as this is where the knock-on effect comes in.
Adopt an agile working culture at the firm. With the super advances in cloud-based telecoms and video collaboration, you can cut down on travel – reducing  carbon emissions, unproductive downtime and growing expenses. See our extended articles on this with more law-firm benefits.
Ensure you reach out to suppliers and explain that your firm now has a zero-tolerance to non-recyclable plastics and related waste, and encourage them to adopt a similar stance where possible.Hopefully this article has inspired action – or at the very least planted a seed. Change is already happening but we all need to do more

. I'll leave you with a contribution from 

Harrison Drury Solicitors

, whose pragmatic, clear-sighted approach should be an example to everyone.
Kate Hackett of the CSR team at Harrison Drury writes:
"At Harrison Drury we have a dedicated CSR (Corporate Social Responsibility) Team who strive to ensure the business runs as sustainably as possible; this includes reducing the amount of plastic we use and dispose of. Earlier this year we engaged an independent auditor to come into the business and assess our current C02 footprint, the results of which were eye-opening and exposed areas of improvement. Most notably we were told we could dramatically reduce the plastic consumption and waste accumulated in the firm. Our CSR Team therefore put their heads together to come up with a remedial action plan, which was rolled out across the business and has been a great success:
We have removed all single use coffee cups at all of the coffee machines, and replaced these with HD branded reusable cups; these are used by staff and are washed and put back out by the coffee machine at the start of each day.
We have replaced old water machines (which used water contained in plastic container, sat on the top of the machine) with new, mains water filter machines, providing unlimited water to staff.
We have installed bins for plastic recycling in each kitchen, which staff use to dispose of their containers and cartons; these are then recycled through local waste management schemes.
As a business we are continually looking for ways to work more sustainably and at present we are in the process of changing our milk containers from plastic to glass, therefore making an additional saving on the amount of single use plastics within the firm."
Sounds like an award-winning campaign right there. And while that's not a rationale for doing what we do, the positive PR value is undeniable. If you're doing good things, you may as well shout about it.
STE PRITCHARD, CEO, MATRIX247