Microsoft Office365 & Microsoft Azure Cloud Services
Step 1: Choose your Microsoft Office365 Package
Microsoft Office365 Business Standard Package
Provides all the Microsoft applications you would expect including the below 10 applications:
Outlook
Managing emails and calendars
Word
Word processing & creating docs
Excel
Creating spreadsheets
PowerPoint
Presentation building software
Publisher
Desktop & page layout design
Access
Database management
Teams
Remote working collaboration
Exchange
Hosted exchange server
OneDrive
File hosting service
SharePoint
Share and manage content
Microsoft Office365 Premium Package
Security and mobility advanced threat application tools include:
Microsoft Intune Mobile Device Management (MDM)

Rapidly deploy Microsoft applications to mobile devices
Remotely wipe lost and stolen devices
Enforce staff to accept regular Microsoft updates
Microsoft Azure Information Protection (AIP)

Cloud based solution that enables organisations to discover, classify, and protect documents and emails by applying labels to content.
Read more about Office365
Intune
Mobile Device Management
Azure
Information protection
Speak to a Microsoft Office365 expert today
Call our team and you'll speak to someone who really understands our products and each Microsoft Office365 package. 
A named and dedicated account manager will allocated to you, and provide a consultative approach to help find the right solution for your organisation. 
Call us on 0345 3620 247 or, alternatively fill in the form and we can call you back. 
Step 2: Choose your delivery method & environment
MS Managed Desktop (On-Premises from a server room) OR MS Hosted Desktop (Streamed securely from Microsoft Cloud). 
1. Microsoft Managed Desktop
All of your users applications such as:
Microsoft Office365 Business or Premium packages above
Finance Software: Sage or Xero
Customer Relationship Management (CRM) database software like MS Dynamics, Sales Force, ConnectWise etc
Sector specific back-office systems like Case Management/Practice Management Software for law firms e.g. Proclaim, SOS etc
The above will be managed by Matrix247 on either separate servers in your business location, or in a virtual server environment.
The traditional deployments of separate servers for each application is an extremely expensive way to operate due to the cost of maintenance and support packages to cover a bank of servers in your I.T. Comms room with air-conditioning systems having to also be invested in.
Virtual Server Environment:
This simply means rather than have 4 or 5 servers, each running at a low capacity (say 20% as each server is only running a single application, although each server maybe requiring a second back-up server if resilience and business continuity needs to be built in to ensure constant user access to business critical data), all the applications are deployed on a single server that may run at 80% capacity with one additional replicated server.
Benefits include: 
A lot less floorspace needed in your I.T. Comms room and so enabling more staff desking to be deployed.
Less operating costs now and going forward due to less servers having to be acquired, kept updated and supported.
Less inhouse I.T. staff needed to manage your complete I.C.T landscape.
Microsoft EZ Access
Required for historical access into OneDrive which would enable a safe migration to MS Azure Active Directory. (This is the system that controls the security of your MS Domain Logins.)
This is needed to be done before the next natural step of moving all your inhouse servers into the MS Azure Cloud Data-Centre environment.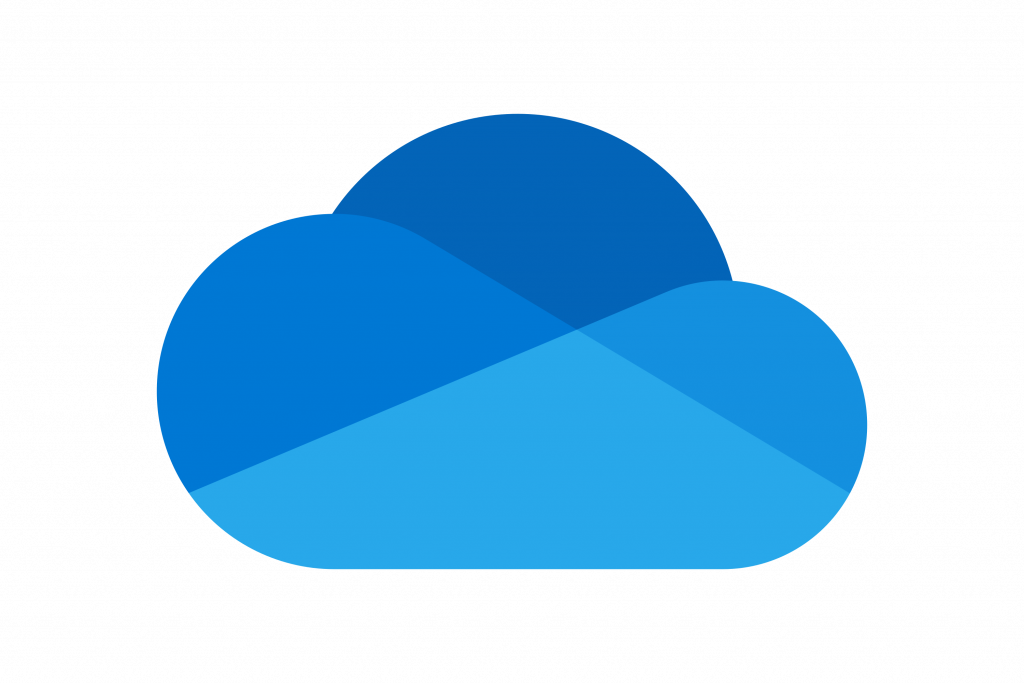 2. Microsoft Azure Hosted Desktop
All of your organisations users applications outlined above are moved out of your offices and I.T. Comms rooms into 3 x secure UK datacentres known as the Microsoft Trust Centre (MTC). These are grouped in clusters. Choose from UK South (London) or UK North (Newport/Cardiff).
Matrix247 Cloud to Cloud back-up services:
Although the Microsoft Azure Cloud platform is highly resilient with unprecedented uptime statistics, it is still up to YOU to ensure you are responsible for your and your clients data. 
Microsoft call this a 'shared responsibility' model. For this reason it is important that Matrix247 as your I.T. management partner backs-up your data to a different cloud platform and includes all Microsoft Office365 data including Email, SharePoint, Teams etc. This is known as your Infrastructure being delivered as a service.
Infrastructure as a Service (IaaS):  
Matrix247 will architect your IaaS to ensure your MS Azure hosted desktop environment is ultra-fast, ultra-secure and ultra-resilient which enables us to replicate your Azure cloud-based servers across 2 or 3 additional UK data centres. Matrix247 then wrap Remote Monitoring and Management (RMM) across your WAN infrastructure to enable us the provide a completely measured and remotely supported Managed Data Network.
Remote Monitoring and Management (RMM)
Matrix247 only use world-class partners. SolarWinds is the ultimate in proactive and efficient management tools.
Benefits include:
Maintains an up to date inventory and asset register of your hardware, software and data connections across your ICT estate.
Manages patch updates to ensure vulnerabilities are minimised.
Improve your organisations uptime to the maximum through proactive alerts being triggered and self-healing capabilities.
7 key benefits in upgrading to MS Azure Hosted Desktop with a Matrix247 Managed I.T. Service wrap
No in-house server rooms required. More space created for staff.
No Air conditioning systems need to be invested in or maintained annually.
No in-house servers are required, so no server hardware maintenance contracts.
Always available secure remote streaming access for staff and management from any location so ideal for agile home and remote working.
Ultra-reliable resilient and stable infrastructure deployed.
Ultra Secure due to constantly being on the latest software versions enabling previous vulnerabilities to be constantly patched.
Ultra flexible abilities to flex up and down on user licenses and capacities ensuring ongoing operating costs are kept at a minimum on a futureproofed infrastructure.
Step 3: Choose your wrapped in I.T. Services & Training
Matrix247 I.T. Managed Services
Included within your chosen deployment above of Microsoft services and legacy back-office applications, Matrix247 will deliver a completely wrapped service covering all aspects needed which will include but are not limited to:
Matrix247 Security Services
Matrix247 Microsoft Training Academy
Included as a part of your new MS Azure Hosted Desktop solution, we will have built-in a comprehensive training plan to ensure maximum adoption by all staff and management. We typically deploy a 3 step approach to training:
Step 1: Online webinar with key power users.
Step 2: Online webinar for all staff (recorded and shared as branded training material for all your new starters.)
Step 3: 1-2-1 face to face training for directors and members of your key management team
You have now invested in not just Microsoft licenses, but a living, breathing service that is continually being upgraded with shortcuts becoming available for smarter and faster working. Keeping up to date with the latest practices is a challenge, but worth it. To assist in this unenviable task, Matrix247 as part of our value-added service, will provide your organisation with access to a library of training material for staff across the following, but not limited to:
Exchange & Word
SharePoint
Teams
Excel
PowerPoint
Exchange & Word
Emails, Calendars, Microsoft Word document creation and editing abilities.
SharePoint
Teams
Excel
PowerPoint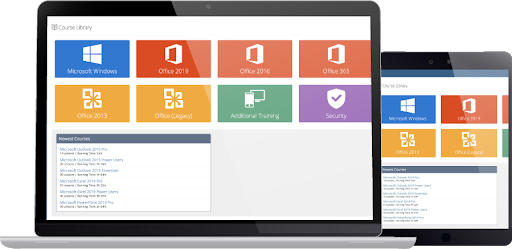 This will enable your Matrix247 strategic account manager to work with you in identifying current competencies so together we can ensure all skills gaps are identified and closed for an optimum fully skilled smart workforce.
Now we have worked together and established:
Step 1: Which MS Office365 licenses your organisation needs. (MS Standard or Premium)
Step 2: How & where you wish to access your new and legacy business from. (On-premise or cloud)
Step 3: Which Matrix247 I.T. Managed service applications and training needs are required
We can now bespoke an extremely flexible adoption model on a 'per-seat', 'per-month' operating model. This will include all your project management, deep-dive final scoping assessment, installation professional service days and training meaning there are no upfront capital costs for your organisation.
Adopting in this model enables ultimate flexibility, scalability with an ability to budget and forecast exactly what investments are required as we help you grow through our partnership together.
What our clients say...
"What makes Matrix247 really stand out to us is the working relationship that we have got. They have spent a lot of time understanding what we need by speaking to us, meeting with us and also looking at the issues that we faced in a go live scenario and trying to make the whole solution fit for us."
What our clients say...
"An excellent company to deal with. Matrix247 have supplied our comms for a number of years now. We trust them to recommend what we need. They have never let us down. Ste Pritchard and his team, and our account manager Victor, really care about their clients. I would have no hesitation in recommending them."
What our clients say...
"Always receive great service from everyone involved at Matrix247. Engineers turn up on time and fix any issues. Mia, our account manager is very helpful and informative when dealing with any of our enquiries, I wouldn't hesitate to recommend the company for any of your communication needs"
What our clients say...
"We are very pleased with our switchover to Matrix247 and cannot recommend them enough. We had been with a large provider for many years with appalling service. Victor, Simon and all of the team have helped us through a very difficult transition and have gone the extra mile to make sure everything was transferred smoothly. We would have no hesitations in recommending this company to other businesses."
What our clients say...
"Matrix247 have provided us with a one stop shop for our business needs, in which it becomes time consuming to try and get the service you need to trade. My experience of dealing with both the sales and customer service team is that they are very professional, efficient and most of all friendly and approachable. The service provided by Matrix247 fits in with the companies Development plan and I will continue to use them at every new site."