Shaking Up The Legal Swamp:
Matrix247 Deliver Successful Seminar for the
Legal Sector
Cheshire & North Wales Law Society and Matrix247 have done it again. On Wednesday, April 26th, they hosted another successful seminar for law firms at the prestigious Chester Law School. 
The event brought together senior partners and management responsible for strategy, profitable growth, or operations in the legal sector.
Kicking off with the renowned HM3 Legal (previously Hillyer Mckeown), Lindsey Kidd discussed how to 'Differentiate or die' in the legal swamp, sharing some home-hitting truths on the lack of creativity in the sector. 
After understanding the 'sameness' of UK law firms, in their approach to brand, marketing and processes, Lindsey, MD of HM3 Legal shared the critical steps her firm actioned to become one of the North West's leading law firms. As stated by HM3 Legal themselves – not your average bl**dy lawyers!  
The morning continued with some light-hearted conversations on the importance of commas by the brilliant Martyn Best from Document Direct, and surprisingly, just how fun document management can be, inspired by the highly requested Bryn Monk from Evastore.  
Both speeches solidified the significant cost savings and increase of efficiencies outsourcing delivers – so law firms can focus on what really matters – differentiating to win and retain clients. 
On the theme of client retention, CX Director Rhian Anstey from Insight6 shared data on how law firms currently perform with client reviews and practical guidance on how to improve and maintain top-notch client experiences. 
Aligned with HM3 Legal plans for Net Zero, Matrix247's CEO, Ste Pritchard delivered an insightful speech on supply chain sustainability and how Matrix247 are partnering with leading law firms to gain the renowned B Corp accreditation and drive positive change for future generations. 
With the knowledge of working with over 130 law firms, Head of Accounts, Victor Lisowski, shared his tip-top-tips for choosing partners that will actually deliver intangible results, and support law firms in riding the crest of success in the sector. 
The morning was then wrapped up with Director of Financial Advisory at WR Partners, Phil Matthews, discussing how to unlock the benefits of outsourcing for sustainable and profitable growth. 
The feedback was brilliant. It's great to hear many law firms left feeling inspired, motivated, and informed. 
Register to our Future Legal Seminars!
Due to the success of our previous legal seminars, we have plans to host more events.

Be the first to find out by registering your details below!
Matrix247 have been proving us with a great service now for many years. We recently purchased a new telephone system from them. Victor and Warren were great! They went through all options with us in detail, to ensure the system met our exact requirements. I would definitely recommend!
This, as with other recent enquiries, have been dealt with quickly and brought to a positive conclusion every time. Furthermore, they've taken the time to give advice and guidance along the way. Really helpful team. Thank you.
As a firm we've dealt with Matrix247 for our telecoms for around 10 years and they have always proven to be reliable, through in their planning and very easy to work with. The project was managed from start to finish by Matrix247 and despite the complexity was done very smoothly with no down-time for our staff. I would highly recommend them.
We are very pleased with our switch over to Matrix247 and cannot recommend them enough. Victor, Simon and all the team have helped us through a very difficult transition and have gone the extra mile to make sure everything was transferred smoothly.
Having moved to Matrix247 we were very impressed with the transition. Victor lead our project and was very efficient and thorough. Since going live, we have been very happy with the service Matrix247 offer us. They are timely in their responses, very efficient!
After engaging with Matrix247 and having a complimentary savings review done, Sharples Group overall communication overheads dropped significantly... and the pro-active customer service team at Matrix247 handled the change-over effortlessly and took full responsibility. A breath of fresh air.
We at Banks Wealth have been Matrix247 since our day 1 in 2011. They have provided excellent support at competitive prices during that time and have helped us expand our communications as our company has grown
We have dealt with Matrix247 recently and could not be happier. Both Vicky and Sarah came to our office to assist us with upgrading our existing system and they were both very efficient, polite and helpful. I would highly recommend them.
Great service from everyone involved at Matrix247. Engineers turn up when they say and sort any issues. Mia, our account manager is very helpful and informative dealing with any of our issues or queries, wouldn't hesitate to recommend the company for any of your communication needs.
Latest
Blogs
News
Articles
Events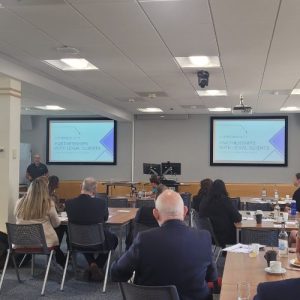 Discover how Cheshire & North Wales Law Society and Matrix247's recent legal seminar helped senior law firm partners and management develop strategies for standing out in a crowded market. Packed with insights, laughs, and inspiration, this event provided valuable guidance on differentiating to win and retain clients while achieving sustainable and profitable growth.
Read More >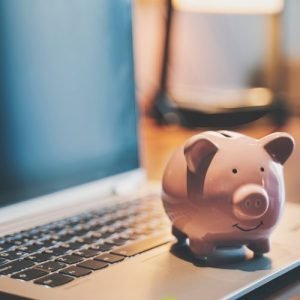 73% of the top 100 law firms were hit by cyber attacks in 2022. Insurance providers now favor firms with Cyber Essentials Plus certification, which demonstrates a commitment to protecting client data and reducing risk.
Read More >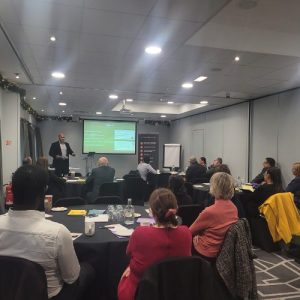 what did law firms say about our final 2022 Breakfast briefing in November? Due to the success of our three breakfast briefing seminars in September, Matrix247 decided to host one
Read More >