Is the samsung Galaxy S23 ultra the best business mobile on the market?
Samsung's latest generation of Galaxy mobiles has captured the attention of many mobile enthusiasts seeking the most advanced and innovative organisation mobile. Today's mobile phones are no longer just for making calls and sending messages; they have evolved into essential tools for professionals to stay connected with colleagues and clients, manage their schedules, and access critical information on the go.  
With the eagerly awaited release of the latest Samsung Galaxy series, the wait has undoubtedly been worth it. This new range boasts excellent features, exceptional performance, and a customisable interface, making it the ideal business mobile choice for professionals. 
Designed for high performance and productivity, the Samsung Galaxy S23 series packs a powerful punch. With the Snapdragon 8 Gen 2 Processor, users can seamlessly multitask across different apps without experiencing any performance drop. Need to chat with a colleague while reviewing a document they just sent to you? No problem, the S23 series allows you to split your screen between different apps for maximum efficiency. For even greater productivity, the Samsung S23 Ultra comes with the S Pen included, allowing users to easily annotate, jot notes and collaborate on documents.
Running on the latest Android operating system, the S23 series delivers a seamless and intuitive user experience. Samsung DeX enables you to extend your Samsung Galaxy device into a desktop or computing experience. It enables users to connect their phones to external devices like smart TVs and smartwatches. This includes answering your SMS messages on your laptop or practising your presentation on a smart TV. And with Bixby, Samsung's built-in personal assistant, users can easily manage their schedule and perform various tasks like setting reminders and sending messages.
Work from anywhere, with a great battery
The Samsung Galaxy S23 series offers unbeatable connectivity with its 5G compatibility. This means that you can stay connected to the internet and work from anywhere, whether you're in the office or on the go. In addition, the S23 series has a long-lasting battery life, so you can stay productive all day long without worrying about running out of power. And even if you do run out of battery, the super-fast charging feature ensures that you can get back to business in no time. With the Samsung Galaxy S23 series, you can work uninterrupted and stay connected, no matter where your organisation takes you.
Samsung Galaxy S23 series boasts both durable and sustainable features. The device is designed with corning Gorilla glass Victus 2 and Armour aluminium frame, making it sturdy and reducing the risk of damage if it falls on site, or during transportation between meetings. It is also built with recycled materials, making it Samsung's most sustainable design yet. Additionally, the device is IP68 certified, which means it can withstand submersion in water for up to 30 minutes.
With the Samsung Galaxy S23 series, you can easily collaborate with colleagues and clients using various communication apps. Whether it's attending a video meeting, collaborating on documents or joining a company webinar, the S23 series has got you covered. The device offers optimal sound and visual display, ensuring that you never miss a beat. Additionally, the series comes with adaptive 'vision booster' technology that adjusts to your surroundings, making it easier for you to work even in bright sunlight or poorly lit rooms. This feature complements the 6.8-inch display, which offers clarity and ample space to work on.
The Samsung Galaxy S23 series is designed to support your creative endeavours, whether you're sharing company updates on social media or collaborating on projects with colleagues. With a powerful camera that delivers stunning results, even in low light, you can be sure that your company's content will stand out. The S23 series features four cameras on the rear, including a 200MP camera that provides unprecedented detail, while the 12MP front-facing camera is equipped with the latest version of nightography, enhancing low light and night shots. Additionally, the adaptive video digital stabilisation and optical image stabilisation reduces camera shake, resulting in a professional finish. Samsung's smart integrations make it easy to post your latest images on your company's Instagram, Facebook, or LinkedIn channels so you can stay proactive and have a competitive edge on your social media channels.
The Samsung Galaxy S23 series is not just a work phone, but it's personal too. With the new One UI 5.1 interface, every individual can customise their experience, from the lock screen to wallpaper designs, even the format of the clock and notification panel. You can give your Samsung S23 series a unique makeover. The device's customisation options also extend to its security features. The Security and Privacy dashboard can alert you if there's anything you need to double check such as your passwords, or newly installed apps to ensure your mobile is in top shape.
The Samsung Galaxy S23 series also places a strong emphasis on security, with a range of features designed to keep your device and data secure. These include the latest biometric authentication methods, such as facial recognition and fingerprint scanning, to ensure that only authorised users can access your device. Additionally, Samsung Knox provides multi-layered security for both hardware and software, protecting against malware, viruses, and other threats. With the S23 series, you can have peace of mind knowing that your sensitive data is secure, even when you're working remotely or accessing sensitive information on the go.
The Samsung Galaxy is one of the best business phones on the market, thanks to its powerful processing capabilities, high-quality display and camera system, top-notch security features and impressive battery life. The phone's software and productivity features also make it an ideal phone for professionals who need to stay connected and productive on the go. Whether you are an entrepreneur, CEO, or team member, the Samsung Galaxy S23 Ultra is a must-have for every professional.
Order Your Ultimate Business Mobile Today!
Get in touch with our team today, and we will provide you with a bespoke mobile package to best suit your needs! Whether your team iPhone or Samsung, we will find the perfect business mobile for you.
Call us on 0345 030 5601 or, alternatively fill in the form and we can call you back. 
Matrix247 have been proving us with a great service now for many years. We recently purchased a new telephone system from them. Victor and Warren were great! They went through all options with us in detail, to ensure the system met our exact requirements. I would definitely recommend!
This, as with other recent enquiries, have been dealt with quickly and brought to a positive conclusion every time. Furthermore, they've taken the time to give advice and guidance along the way. Really helpful team. Thank you.
As a firm we've dealt with Matrix247 for our telecoms for around 10 years and they have always proven to be reliable, through in their planning and very easy to work with. The project was managed from start to finish by Matrix247 and despite the complexity was done very smoothly with no down-time for our staff. I would highly recommend them.
We are very pleased with our switch over to Matrix247 and cannot recommend them enough. Victor, Simon and all the team have helped us through a very difficult transition and have gone the extra mile to make sure everything was transferred smoothly.
Having moved to Matrix247 we were very impressed with the transition. Victor lead our project and was very efficient and thorough. Since going live, we have been very happy with the service Matrix247 offer us. They are timely in their responses, very efficient!
After engaging with Matrix247 and having a complimentary savings review done, Sharples Group overall communication overheads dropped significantly... and the pro-active customer service team at Matrix247 handled the change-over effortlessly and took full responsibility. A breath of fresh air.
We at Banks Wealth have been Matrix247 since our day 1 in 2011. They have provided excellent support at competitive prices during that time and have helped us expand our communications as our company has grown
We have dealt with Matrix247 recently and could not be happier. Both Vicky and Sarah came to our office to assist us with upgrading our existing system and they were both very efficient, polite and helpful. I would highly recommend them.
Great service from everyone involved at Matrix247. Engineers turn up when they say and sort any issues. Mia, our account manager is very helpful and informative dealing with any of our issues or queries, wouldn't hesitate to recommend the company for any of your communication needs.
Latest
Blogs
News
Articles
Events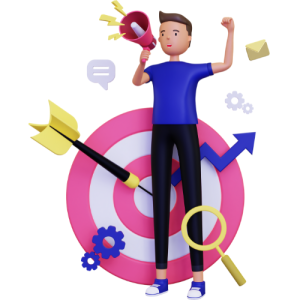 Company culture – the most important thing that nobody really understands. It's like the unicorn of the business world – everyone talks about it, but nobody has ever seen it. Many companies claim to have a great culture, but their employees are secretly plotting their escape. Others have terrible cultures, but their employees are too scared to leave because they're paid in snacks and ping-pong tables.
Read More >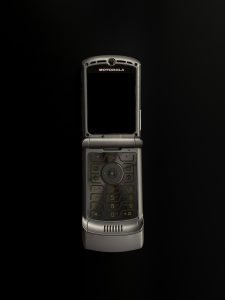 Overseeing multiple business phones within an organisation is often seen as a chore but controlling mobile data usage is crucial to avoid excessive charges and maintain operational efficiency.
In this guide, we will provide valuable insights and strategies tailored specifically for managers seeking effective mobile data management without incurring unnecessary expenses.
Read More >
Brace yourself for lightning-fast speeds and unparalleled connectivity that will revolutionise the way you operate, empowering seamless communication, collaboration, and data transfer like never before. With 5G as your ally, you can work from anywhere, at any time on any device. It's time to embrace the next gen technology that will redefine the future of business.  
Read More >