What Integrations are available with cloud telephony?
Cloud telephony, also known as hosted phone systems, is a technology that allows organisations to make and receive phone calls using the internet rather than traditional phone lines. One of the key benefits of cloud telephony is the ability to integrate with other organisation tools and systems.
Cloud Telephony Integrations
One popular integration with cloud telephony platforms is with customer relationship management (CRM) software. This allows organisation to view important customer information, such as contact details and purchase history, while they are on a call with the customer. This can help improve the customer experience and drive sales. 
Cloud telephony can also be integrated with collaboration tools, such as video conferencing software and team messaging apps. With online meetings becoming critical for operations, organisations can now reap the benefits of integrated phone, mobile and video, allowing teams to collaborate more effectively, and report more accurately.
Furthermore, cloud-based telephony can easily integrate with Omnichannel Software, an easy-to-use dashboard which funnels all organisation communication into one place such as social media, SMS, WhatsApp, email and telephony. Integrated cloud phone telephony with all online communication channels allows organisations to meet their customers on the channel they choose.
Marketing Automation Software
Another common integration for cloud telephony is with marketing automation software. This allows organisations to track and analyse phone calls in relation to marketing campaigns, helping them to identify trends and optimise their marketing efforts.
Cloud telephony can also be integrated with other organisation systems, such as accounting software and human resource systems. This can help improve efficiency by automating processes and streamlining workflows.
Overall, cloud telephony integrations are a powerful tool for organisations looking to improve communication, collaboration, and efficiency. By leveraging these integrations, organisations can drive growth and improve the customer experience.
Find out more about Cloud Telephony Features here:
Latest
Blogs
News
Articles
Events
Top Tech Trends Your Business Should Look Out For in 2023 Technology is always evolving. Organisations are now using tech very smartly to assist cut costs, increasing profits, and fuel
Read More >
Why Is Microsoft Azure The Best Hosting Service? Microsoft Azure is a cloud computing platform that provides a range of services for building, deploying, and managing applications and infrastructure. Here
Read More >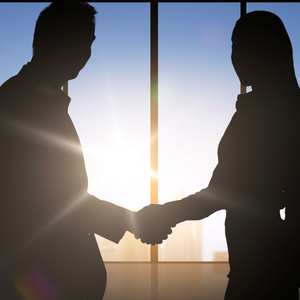 Why Should Your Organisation Work With A Microsoft Gold Partner? Microsoft Gold-Certified Partners are Microsoft's most highly accredited independent technical support providers, who demonstrate proven expertise in delivering quality services
Read More >