Celebrating 30 years of innovation at Matrix247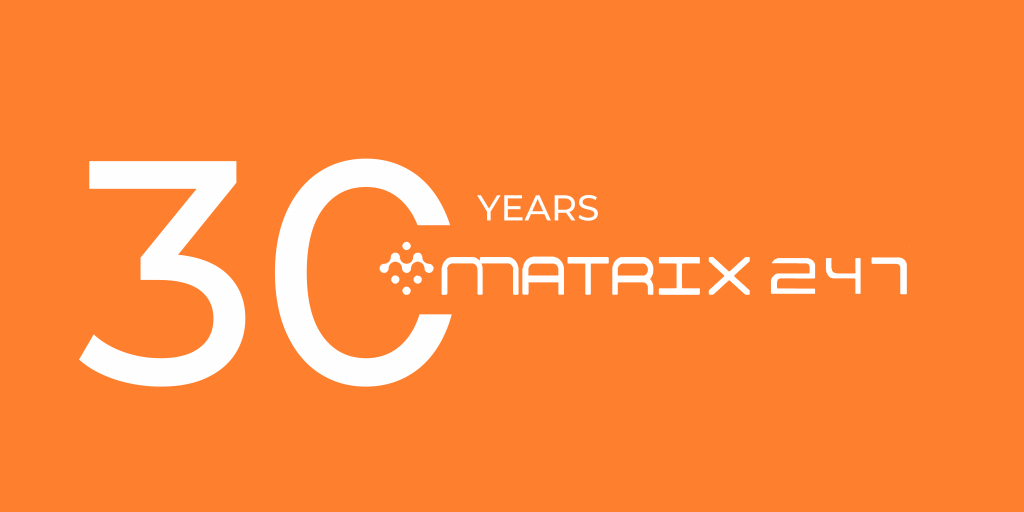 Matrix247 are delighted to be celebrating our 30th birthday this month, a special milestone that was achieved through the hardwork of our dedicated staff and our amazing clients, many who have been with us for most of this journey.
Based in Rossendale, the company was founded by Stephen Pritchard, Chief Executive Officer, and Geoff Wright, Partnerships Director, who took advantage of the tech boom of the 90s and wanted to find a way to fund for future travels.
Little did they know that 30 years later they would be reflecting on the company's success and how far they have come as Co-Founders of one of the North West's leading providers of ICT solutions. 
Stephen, CEO of Matrix247, said: "I am delighted to celebrate this special milestone with the whole Matrix247 family who have played an integral role in helping the company achieve such success over the past 30 years."
Having originally been set up to sell digital phone systems, Matrix247 expanded their product list and solutions to telecoms, IT hardware, document management solutions, mobiles, and Microsoft packages.
"As the company continued to grow, we understood that businesses wanted all their communications and IT to be more centralised, so it was natural that we took on more responsibilities and enhanced our client's business performance."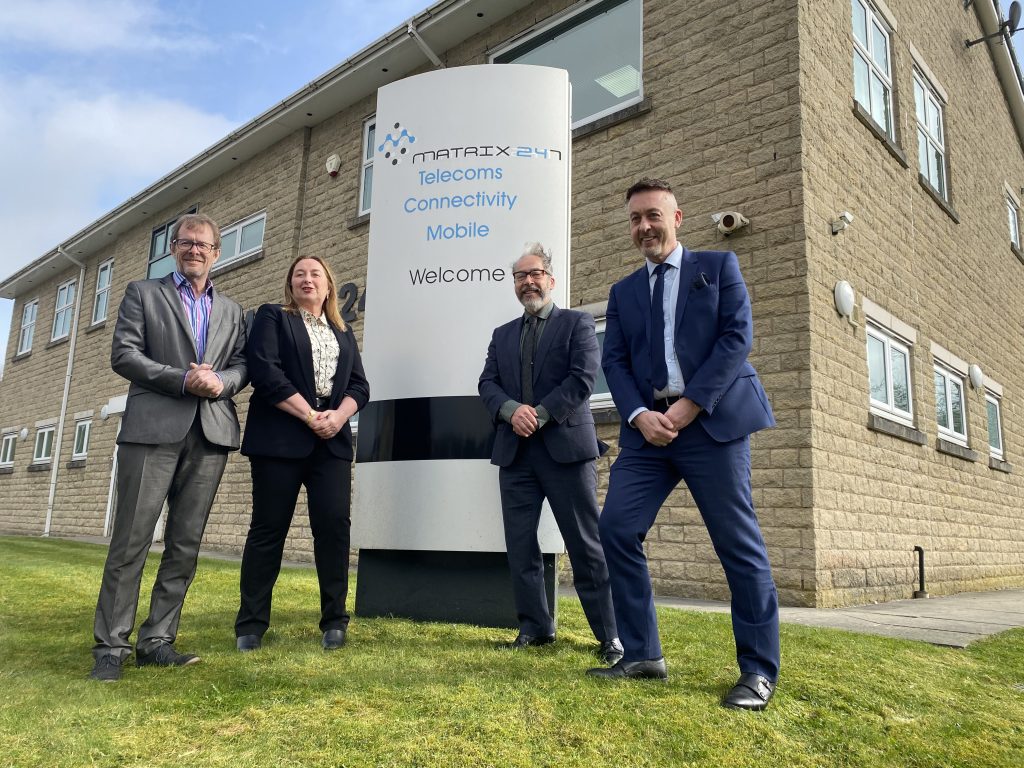 With over 1,200 clients in a variety of sectors including, professional services, legal, healthcare, education, finance, and construction, Matrix247 have been at the forefront of technological advancements in the communications sector.
"I look back on these 30 years with so much pride, and for a company based in Lancashire, to have a client portfolio based across the UK who receive high quality solutions and excellent customer service from our dedicated team is fantastic.
And talking about our team, we would not have achieved such success without the commitment of our staff, I feel like we have an absolutely dynamite team of people with the right culture in the organisation to take us to the next chapter."
Whilst this is a moment to reflect on past achievements, the company is also looking forward to an exciting future, with the recent acquisition of an IT and document and print management provider, Matrix247 has ambitious plans to continue to be major players in the game.
"As we look to start a new chapter post pandemic, the acquisition and proposals to potentially expand our product range means we have a great framework to take Matrix247 to the next level and continue to provide high quality solutions and service to our clients.
"I would like to take this moment to thank everyone who has been part of the Matrix247 journey over the past 30 years, from our hardworking staff to our amazing clients, they have all done their bit to get us to where we are today – thank you!"
Matrix247 is planning on celebrating their anniversary by hosting a birthday party in their Rossendale office and have invited their staff and clients to attend the celebration day… we hope to see you there!