Matrix247 Microsoft Training Academy
As certified Office365 migration consultants and a Microsoft Partner, we're here to help you identify and drive strategic technology improvements throughout your organisation in both infrastructure, but more importantly its people.
Content Streaming Service
For your organisation to reap the maximum benefits from its investment in I.T. technology, every user should understand how to use it. With our training academy, users can learn how to operate efficiently and gain the most from their working experience.
Training videos are available for viewing from any device.
Full-text indexed search to find videos quickly and complete current tasks.
5k training videos in an online library.
Read more about Microsoft Training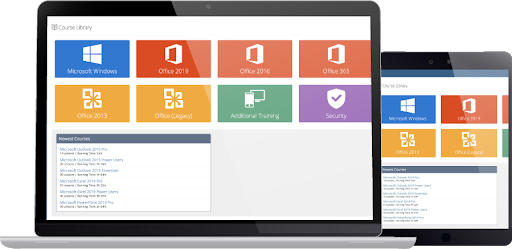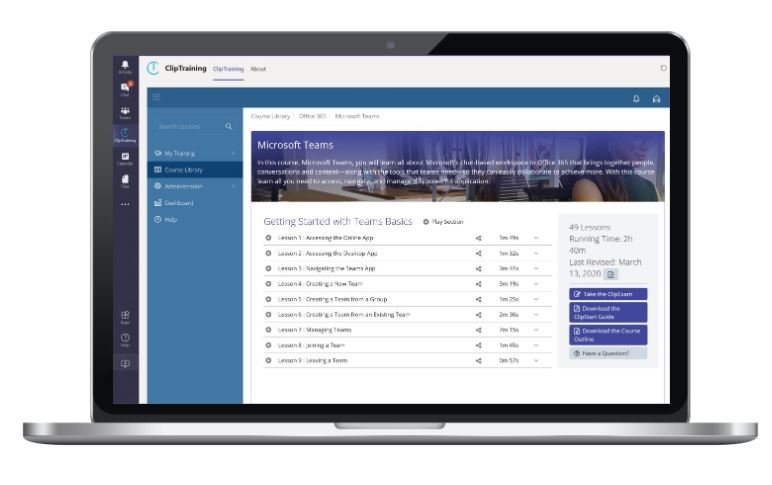 Now available in Microsoft Teams!
New to Microsoft Teams? Get up to speed and download easy-to-understand guides, watch a couple of videos and be a Microsoft professional in no time!
Stay connected in chats and meetings 
Stay connected while working remote by easily contacting colleagues one-on-one or creating instant group conversations. Join meetings with audio and HD video so you can keep in touch in a virtual environment.
Share content, connect virtually
Share your screen to show presentations, videos, or any other content for easy collaboration. Leverage Whiteboard to brainstorm ideas together and draw or write on a shared digital canvas.
Speak to our Microsoft Certified Trainers today
Contact us today to discuss with our Microsoft certified trainers what training your teams or individuals would like to benefit from, enjoying the very latest tips and advice in the use of MS applications like Excell, Outlook, Word, Access , Sharepoint, Teams and more.
We can tailor your own organisations training development plan rolled out over a period of time to suit with refresher workshops whether delivered in-house and face to face with your teams or remotely , or a mixture of the two, the choice is entirely yours.
What our clients say...
"What makes Matrix247 really stand out to us is the working relationship that we have got. They have spent a lot of time understanding what we need by speaking to us, meeting with us and also looking at the issues that we faced in a go live scenario and trying to make the whole solution fit for us."
What our clients say...
"An excellent company to deal with. Matrix247 have supplied our comms for a number of years now. We trust them to recommend what we need. They have never let us down. Ste Pritchard and his team, and our account manager Victor, really care about their clients. I would have no hesitation in recommending them."
What our clients say...
"Always receive great service from everyone involved at Matrix247. Engineers turn up on time and fix any issues. Mia, our account manager is very helpful and informative when dealing with any of our enquiries, I wouldn't hesitate to recommend the company for any of your communication needs"
What our clients say...
"We are very pleased with our switchover to Matrix247 and cannot recommend them enough. We had been with a large provider for many years with appalling service. Victor, Simon and all of the team have helped us through a very difficult transition and have gone the extra mile to make sure everything was transferred smoothly. We would have no hesitations in recommending this company to other businesses."
What our clients say...
"Matrix247 have provided us with a one stop shop for our business needs, in which it becomes time consuming to try and get the service you need to trade. My experience of dealing with both the sales and customer service team is that they are very professional, efficient and most of all friendly and approachable. The service provided by Matrix247 fits in with the companies Development plan and I will continue to use them at every new site."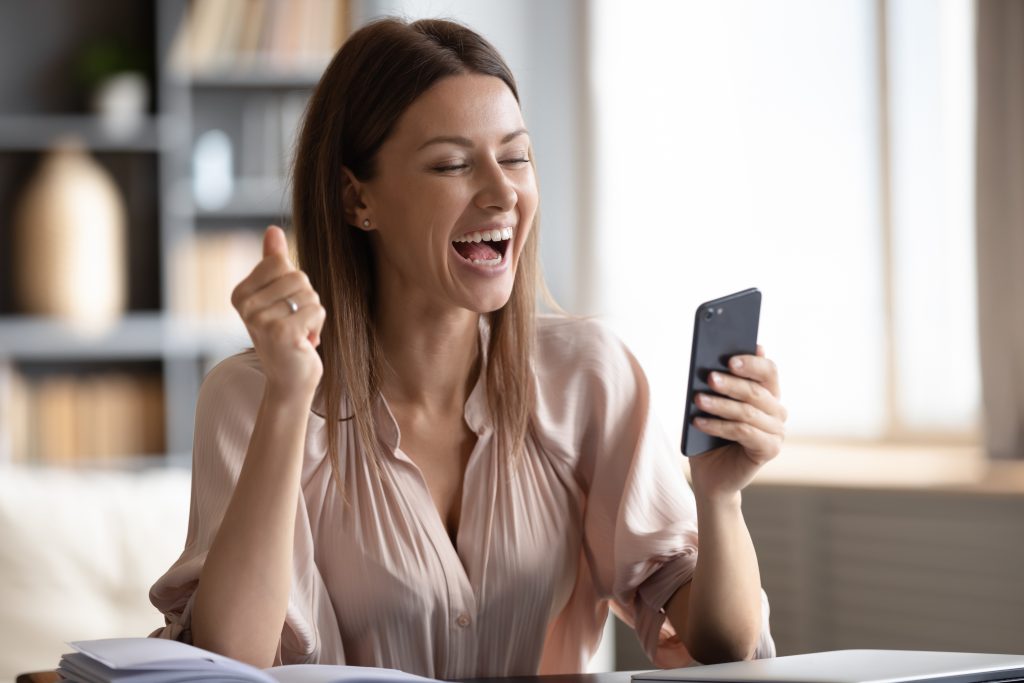 with the
Matrix247 Reward4Loyalty
Scheme
Loyalty matters. We pride ourselves in our decade (or longer) relationships, helping single-site organisations transition to multiple locations over the years, very simply, very effectively and very flexibly by implementing a well thought out joint ICT strategy.
That's why we introduced our Reward4Loyalty Scheme. We offer a hugely attractive plan for clients that deploy a combination of services, guaranteeing YOU the lowest possible investment and ongoing operating costs for your firm.
We'll help find the right package for you
We supply standard Office365, Essentials and Premium packages. Get in touch to discuss the right solution, for the right investment. We're always happy to help.