Matrix247 are an endorsed supplier to Manchester Law Society, Cheshire & North Wales Law Society and are contracted partners assisting over 100 Law firms concurrently across the UK to implement SRA compliant communications strategies.
Whether your goal is to improve client experience, maximise billable hours or improve data protection, you'll have complete peace of mind knowing your communications are in the hands of an established provider, who have decade-long working relationships with both single-site and multi-site firms.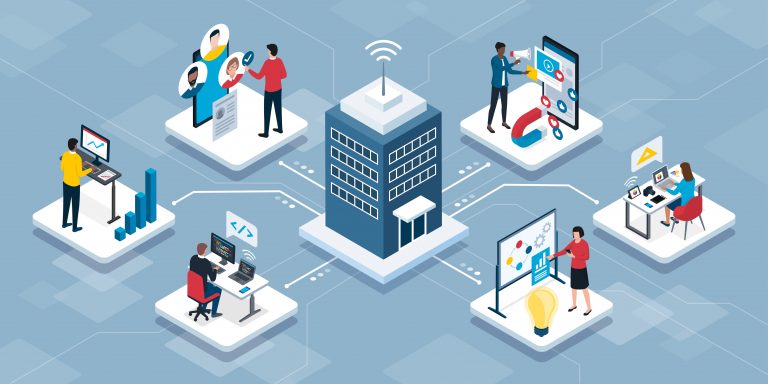 For 30 years, Matrix247 have delivered on-premise and hosted telephony systems delivered securely from the cloud; practice wide mobile phone with mobile data tailored packages, managed data networks with business grade home broadband solutions together with SRA compliant cyber security solutions. 
This enables us to architect for multi-location law firms with 500+ staff, or a micro start-up law firm, remote seamless working solutions for fee earners and partners ensuring the latest collaboration tools are available and seamless integration providing all access into Case Management and Practice Management Systems.
Offering advice and sharing knowledge at board-level if required, we look to align your business strategy with a shared communication vision. Our goal is to ensure your clients and staff receive a communication experience that exceeds expectation. Whilst keeping on-going costs to a minimum!
We are in the business of maximising conversion ratios of inbound enquiries to client meetings by providing management information on all types of inbound multi-media communications. We also ensure existing money spent by law firms on marketing is optimised for the greatest return for the law firm and client experience.
As the law firms move towards a hybrid world of work, having the technology to enable working from anytime, any where is critical.  
This is where intelligent connectivity comes into play… multi-network SIMs guarantee the strongest signal every time, something steered counterparts simply can't compete with. This signal resilience opens up a range of opportunities for Law firms, to help them excel in a more agile workplace.
Our Services to Law Firms
Section 1:
Telephony & Multi-Media Communication Platforms
Law firms are under a great deal of pressure to operate and communicate efficiently as competition both on the high-street, but now increasingly through your law firms website together with all the media channels such as email, LinkedIn, WhatsApp and other popular business social media options to engage with your law firm are currently experiencing an unprecedented growth spurt.    
Your practice is now judged on each micro touch-point of each interaction a prospective or existing client has with your firm. All these touch-points add-up to a leg of their customer journey which will determine whether they instruct your law firm or not or whether they will refer your practice to family and colleagues.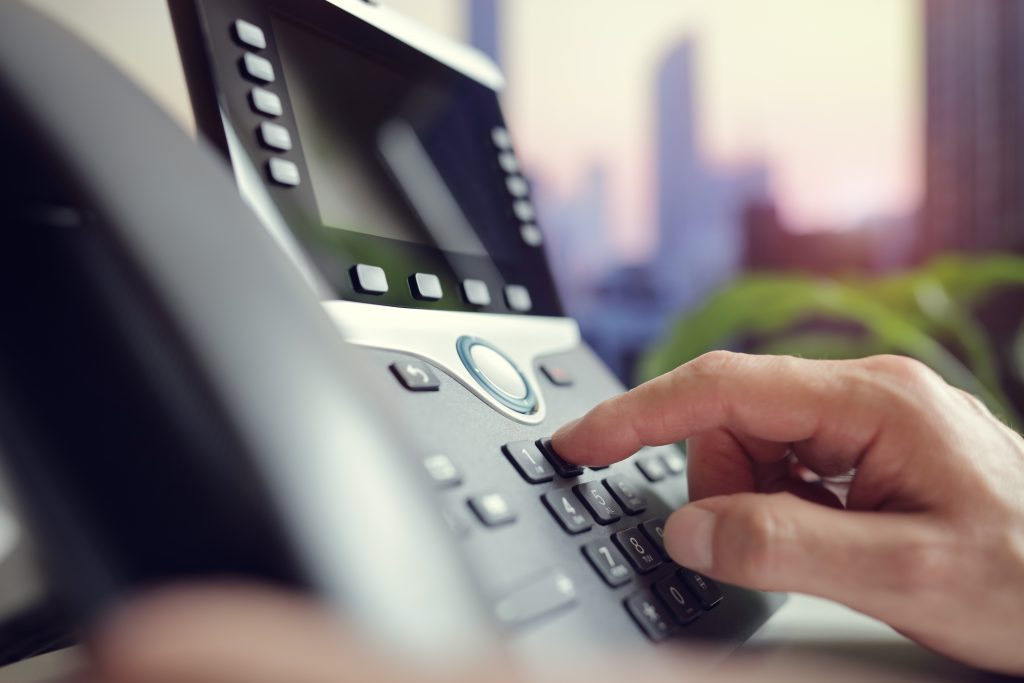 Competition between law firms is becoming fiercer as mergers and acquisitions take place. As a small-medium law firm, if you stand-still on your existing telecom infrastructure without an extremely well-thought through overall communication strategy, together with the ability to measure what is actually occurring so you can assess trends, then your competition is likely to steal a lot of prospective and existing clients from you.
Section 2:
Mobile Communications
To enable the highest quality of client satisfaction, it is understandable that partners, fee-earners and staff should be contactable wherever located at any time, should they be in a position to wish to communicate at that precise moment. Not governed as to whether the law firms choice of mobile carrier happens to have coverage in not just the practice location, but out in the countryside if working from home.
Lawyers are increasingly mobile and need to be able to access their information in real-time, on any device.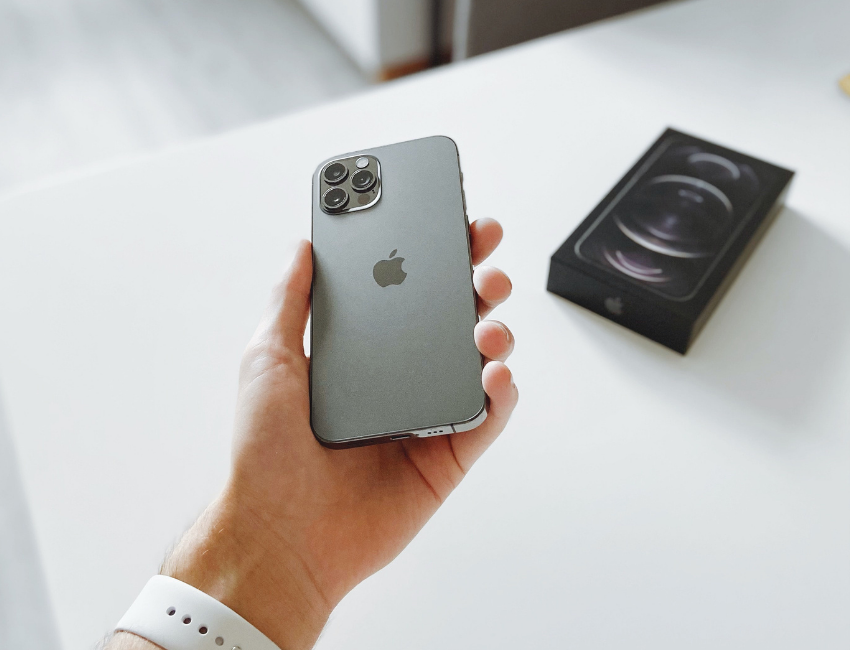 Matrix247 completely bespoke for law firms their mobile device strategies enabling firms to use all 3 tier one mobile carriers simultaneously on a single contract. So, no more concerns whether each user in the firm has a strong signal or not! In addition, we look at the actual mobile data usage real-time of every single user in the firm as opposed to a 'shared' allocation across the firm which typically works out far more expensive for the law firm.
We can supply and advise your law firm on all the latest mobile devices, from a basic mobile phone to the increasingly popular notebooks, tablets, and Apple Surface-Pro's. These all come with an appropriate bundle of mobile data using the best quality and most competitive mobile carrier.
Personal Service for EVERY partner – Matrix247 monitors your voice and data usage and alerts you pro-actively so there are no unexpected charges.
Security– Being Cyber Essentials PLUS certified we safeguard your legal practice by detecting security threats, manage issues of security especially if you wish to deploy bring-your-own-device policies and keep track of law firm mobiles with device location.
Integration – We can provide various ways to integrate Partner and fee-earner mobiles into Practice Management Systems (PMS) and Content Management Systems (CMS), billing applications and email alerts.
Wholesale Legal Sector Pricing Model– We compare the mobile market and provide you the best offers on the latest iPhones, Samsung Galaxys, Android devices and tablets. 
Immediate Replacements– If partners have a mobile phone failure we come and find you with a new mobile immediately.
Bespoke– Receive tailored bundles per person. We understand all partners and fee-earners have their own preferences, with their preferred networks.
Flexibility– On mobile contracts duration. 
Networks– Choosing ANY UK mobile network ensures you the best connection
Scalable– Moving your tariffs up AND down. Matrix247 allows you to reduce your package to a smaller data allowance, reducing your costs continually.
Section 3:
Managed I.T. Services
I.T. Hosted desktop services help law firms keep information safe whilst complying to regulatory SRA requirements around appropriate levels of client data security.
Law firms have increasingly migrated to cloud-based services to enable a far more flexible approach to streaming any software applications used by the law firm at any time, from any place, securely on a switch-on, switch-off capability.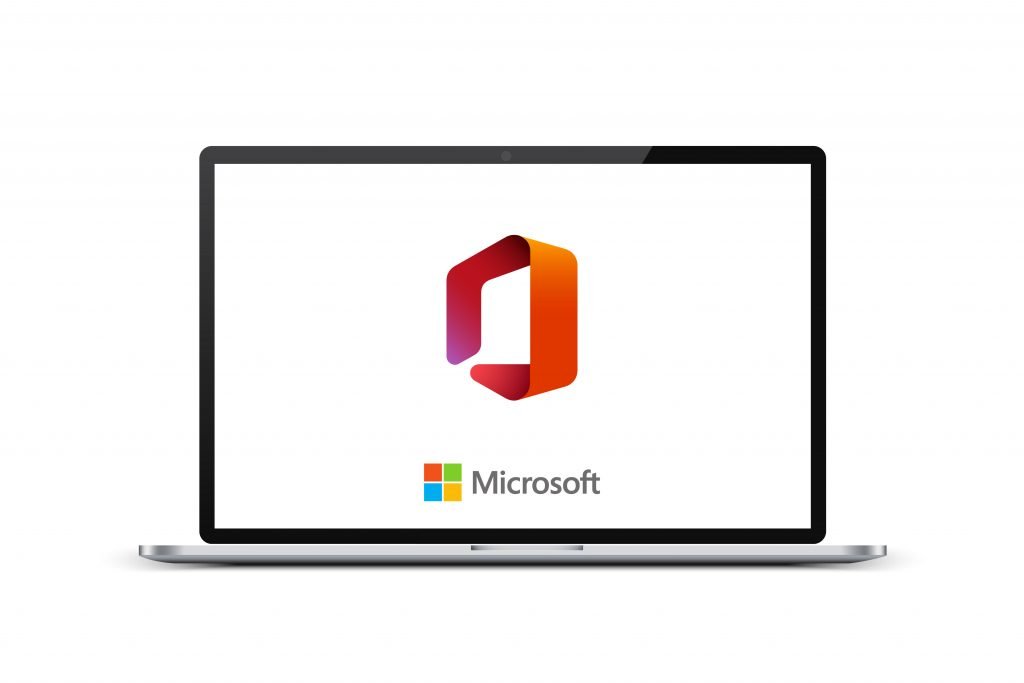 5 Key Challenges Facing Law Firms
Data Analysis
Compliance with Data Privacy Regulations
24/7 Availability
Disaster Recovery & Business Continuity Protection
Doing More with Less
Data Analysis
Law firms use data either to prove a point in litigation or to identify problems before they become legal issues. Most of this information is now stored in electronic form and sifting through it has become more complex.
Compliance with Data Privacy Regulations
24/7 Availability
Disaster Recovery & Business Continuity Protection
Doing More with Less
Business requirements for law firms
Contract management and e-signatures – Signing, saving, and managing contracts via an online purpose-built solution is becoming increasingly common.
Big data analysis tools – Lawyers can use data to better determine the likely outcomes of cases, develop winning legal strategies, estimate the value of a case, forecast litigation costs, and make crucial decisions, including whether to settle or proceed to trial.
Compliance – Law firms collect a tremendous amount of data, and all this information needs to be stored securely and in compliance with data retention and data security mandates.
Mobility – Lawyers are increasingly mobile and need to be able to access their information in real-time, on any device.
Connectivity and reliability to ensure continuity – Critical applications must be available whenever and wherever they're needed.
What our clients say...
"An excellent company to deal with. Matrix247 have supplied our comms for a number of years now. We trust them to recommend what we need. They have never let us down. Ste Pritchard and his team, and our account manager Victor, really care about their clients. I would have no hesitation in recommending them."
What our clients say...
"Hillyer McKeown Solicitors prides itself on delivering a highly responsive personalised service to its clients. To achieve this, every part of the communication process has to be excellent. At a time of increasing customer expectation, Matrix247 have given us a telecoms solution that enables seamless customer-focused call handling, giving the firm a real competitive advantage. And we're saving money in the process!"
What our clients say...
"A knowledgeable, enthusiastic, responsive supplier who has given us real confidence in our telecoms' capability and a cost-neutral solution that has allowed us to maintain a single point of presence for clients."
What our clients say...
"Matrix247 accepted a substantial challenge but have successfully delivered the streamlined, scalable and robust infrastructure we need to underpin our business plan going forward. Resilience provides continuity, functionality ensures flexibility and cohesion secures cost-efficiency – and critically, we now have control back over both communications strategy and expenditure."
What our clients say...
"Matrix247 are a great company to work with, whether you're dealing with the MD Stephen Pritchard or engineers there's no difference, there's obviously a culture in that business of being interested in their customers wanting to deliver great customer service and they've been an absolute pleasure to work with. They are without doubt the best company we deal with."
What our clients say...
"Thanks to the call reporting software supplied by Matrix247, we now have full visibility of our call centre answer rates which have gone from around 50% to achieving an improvement of over 90% due to several factors including: a redesigned internal process of call handling and implementation of a multi-lingual on-hold message. The Matrix247 call reporting software certainly helps by providing full visibility of results on a daily basis so that we can monitor and manage performance at team and individual level."
What our clients say...
"We have worked with Matrix247 for several years and have a fantastic responsive relationship. We worked together to create a robust SIP solution and it was delivered with ease and simplicity ensuring that our business telecoms are future proofed and reliable."
Why Managed I.T. Services with Matrix247?
Unparalleled advice, Outstanding commitment to service
Easy to say those words, but how do we achieve this in partnership together?
Help drive your growth: We help your organisation to use the latest tech to help drive growth, scale swiftly, control risk, improve security and budget accurately.
Strategic, proactive account management: We aim to gain as deep an understanding as you feel appropriate with your people, systems and processes enabling us to assist in jointly developing a technical strategy with you.
Take ownership and responsibility for you: of all I.T. issues and manage all other I.T. suppliers. As well as the ability to manage all your telephony, mobile and connectivity.
We align your business plan with a well thought out I.T. strategy. A true partnership.
Tech Leadership Acting on your behalf:  Outsourced I.T. Managers available to report directly into your organisations board. We can flex up and down as required resource as you need.
Section 4:
Managed Data Networks
Over the last few years there have been major cost reductions and enhanced performance available for data connections.
However, often in the data network market, contracts are renewed without the market being tested and consequently law firms are maintaining higher costs with less performance than what is available.
Spend less money
Increase speed
Improve reliability
As an example, one of our multi-site law firms came to us for their data networks and ended up saving over £10,000 across all their locations.
Read more in our case study. 
Section 5:
SRA Compliant Security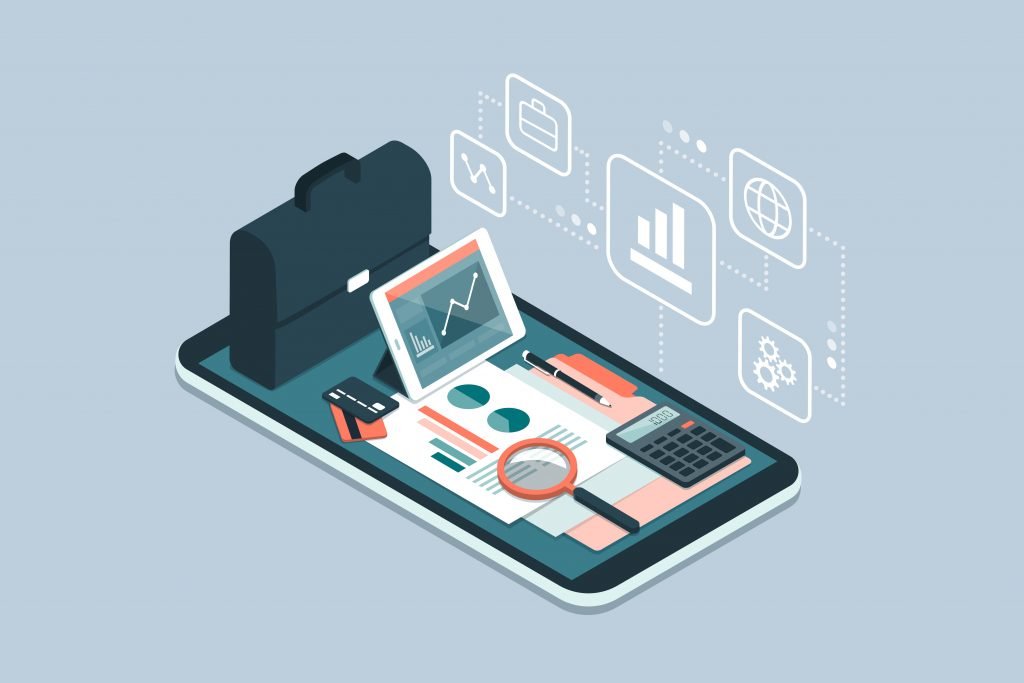 Being Cyber Essentials PLUS certified we safeguard your Legal practice by detecting security threats, and managing issues of security especially if you wish to deploy bring-your-own-device policies and keep track of Law Firm mobiles with device location.
When considering flexible working, a mobile device management solution is a must-have. Your chosen solution should give you visibility and a level of control over all device types, whether they're mobile phones, tablets or laptops. Managing devices with different operating systems may sound like a minefield, but the right solution will automatically configure devices according to your security policies, ensure that devices remain compliant before accessing your network, and allow you to locate, lock, wipe and act on threats immediately.
Benefits of Mobile Device Management: 
Security: Safeguard your company data by detecting security threats e.g. non-compliant and jailbroken devices.
Control: Manage business and technology issues of security, complexity and bring-your-own-device (BYOD) in mobile environments.
Confidence: Satisfaction that your organisations data is secure.
Tracking: Keep track of mobile workers with device location and identification map and 24/7 visibility of hardware information and device details including model, serial number, version and operating system.
Remotely manage your business devices: Via the online portal so you can view all employee devices and configure them remotely.
Instant Messaging: Communicate with your remote workers instantly.
Preserve company data: Have the ability to remotely wipe devices containing any confidential company data.
Business management reporting: Helping you understand device hardware, software and agent usage.
Expense Management: Monitor data usage in real-time and set alerts accordingly.
Complimentary Professional Risk Assessment and Communications Review
Matrix247 assists law firms through a Communications Audit report split into three sections.
1: Identify all possible savings across the telecoms, mobile and  data connectivity landscape of the firm.
2: Help for COLPs: Conduct a Communications Assessment to ensure compliance with the SRA regulations. Options to build-in back-up, resilience and security across telecoms, mobile and data networks. We help with disaster recovery and business continuity plans.
3: Share what successful law firms are doing to enhance communication with existing and prospective clients. Including benefits of integrating any existing case management systems to your telecoms platform and mobile devices for a truly converged automated operating system.
Section 6:
Call Reporting
Many successful law firms have call reporting software which automatically provides reports to heads of departments so the firm can see statistics on best staff, lost calls, talk time (so can accurately bill) and save money immediately by identifying under-usage of existing services.
If all staff could bill an additional hour per day, how much would that bring your firm?
Not handling calls correctly can have a severe impact on the revenue of your law firm – not just new business growth but also client retention. Currently many firms do not have any form of management information and are making decisions emotionally based upon what staff are saying. It can be costing many thousands of pounds when maybe less voice lines are actually needed, not more – just more intelligence on routing needed – let alone the lost revenue and clients.
Call reporting and Management Information (MI) can provide:
Immediate opportunity to save money
Quickly call back missed client enquiries by presenting management with unreturned lost call information
Replicate your best staff by automatically delivering trend information to heads of department. How are staff speaking to clients on the phone?
No Missed Calls: Find out when the busy periods are for the firm. Management Information enables the system to be programmed to route the calls so no prospective or client calls get missed.
Identify your Customer's Journey: How long are they ringing in reception, how long was a caller placed on hold, did the call get through to a department, how long did the department take to answer the call, how many calls received by each department – the process can then be managed.
Get Reports Anytime, Anywhere: Web Portal so directors and partners can see productivity of their workforce and the call statistics for each department whilst on-the-go. These details are also visible on smart phones and tablets.
The ability to recruit best fee earners and staff. This is offering the latest in agile working solutions coupled with management information reporting/awareness reporting.
Speak to a legal expert today
Call our Team Legal and you'll speak to someone who really understands our products and can give you an estimated quote, no hassle, no obligation.
A named and dedicated account manager will allocated to you, and provide a consultative approach to help find the right solution for your organisation. 
Call us on 0345 3620 247 or, alternatively fill in the form and we can call you back.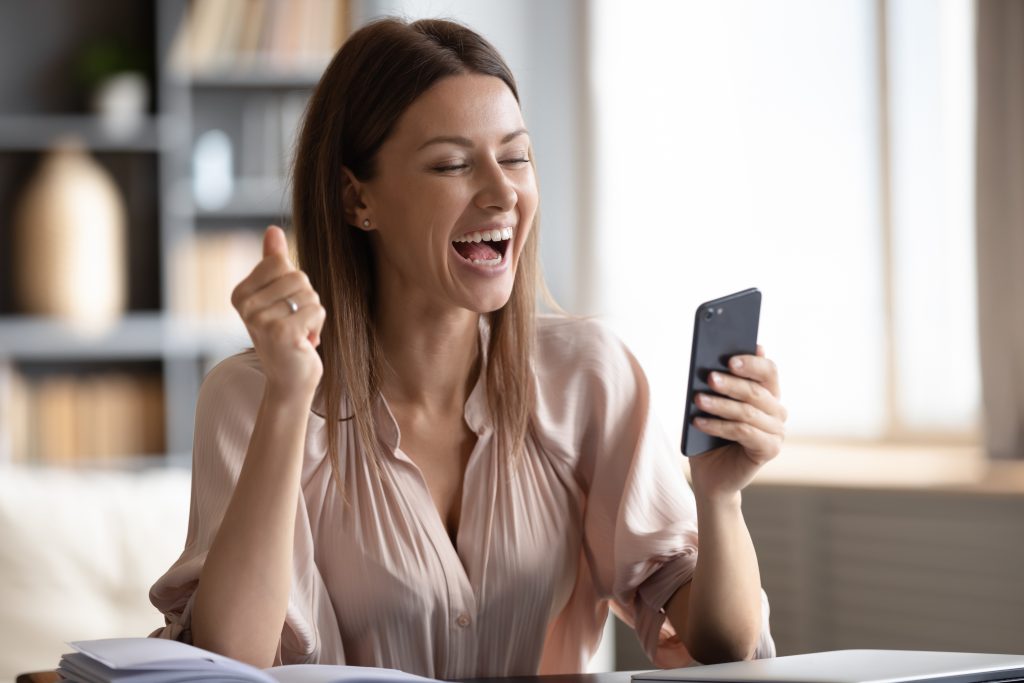 with the
Matrix247 Reward4Loyalty
Scheme
Loyalty matters. We pride ourselves in our decade (or longer) relationships, helping single-site organisations transition to multiple locations over the years, very simply, very effectively and very flexibly by implementing a well thought out joint ICT strategy.
That's why we introduced our Reward4Loyalty Scheme. We offer a hugely attractive plan for clients that deploy a combination of services, guaranteeing YOU the lowest possible investment and ongoing operating costs for your firm.