Why Organisations Should Outsource Their IT
Organisations today rely heavily on technology to run their operations and communicate with customers. However, managing an in-house IT department can be time-consuming, expensive, and require specialised expertise. This is where outsourcing IT can become a viable solution for either part or in some cases, all of its IT.
No Need To Hire An In-House Team
Outsourcing IT allows access to the expertise and resources of an experienced IT provider without the need to hire and manage an in-house team. This can save organisations time and money, as they do not have to worry about recruiting, training and managing IT staff.
Access Latest Technology & Expertise
Outsourcing IT can also provide access to the latest technology and expertise. IT providers often have a team of experienced professionals who are trained in the latest technologies and can provide the support they need to stay competitive.
Access A Range Of IT Services
In addition, outsourcing IT provides access to a range of IT services, including cloud computing, cybersecurity, and data management. This can help organisations streamline their operations and improve efficiency.
Overall, outsourcing IT, in either whole or part, enables the expertise and resources needed to effectively manage technology whilst saving organisations a huge amount of time and money, whilst providing access to the latest technologies and expertise.
Ensuring you choose a provider with a clear track record of excellent customer service is crucial so you have peace of mind you're working with a provider which will meet your needs. Furthermore, a provider with the renowned Microsoft Gold accreditation demonstrates best-in-class senior engineers and cyber security measures.
Find out more about our IT Services here:
Latest
Blogs
News
Articles
Events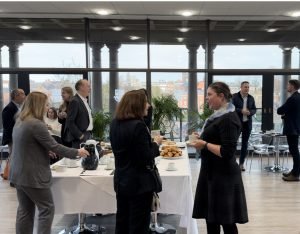 Discover how Cheshire & North Wales Law Society and Matrix247's recent legal seminar helped senior law firm partners and management develop strategies for standing out in a crowded market. Packed with insights, laughs, and inspiration, this event provided valuable guidance on differentiating to win and retain clients while achieving sustainable and profitable growth.
Read More >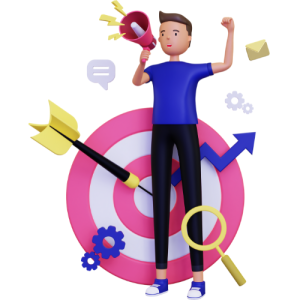 Company culture – the most important thing that nobody really understands. It's like the unicorn of the business world – everyone talks about it, but nobody has ever seen it. Many companies claim to have a great culture, but their employees are secretly plotting their escape. Others have terrible cultures, but their employees are too scared to leave because they're paid in snacks and ping-pong tables.
Read More >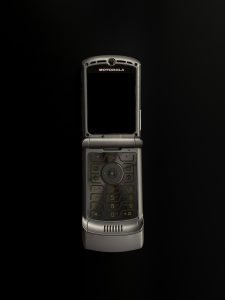 Overseeing multiple business phones within an organisation is often seen as a chore but controlling mobile data usage is crucial to avoid excessive charges and maintain operational efficiency.
In this guide, we will provide valuable insights and strategies tailored specifically for managers seeking effective mobile data management without incurring unnecessary expenses.
Read More >