Why Cloud Telecoms for your organisation?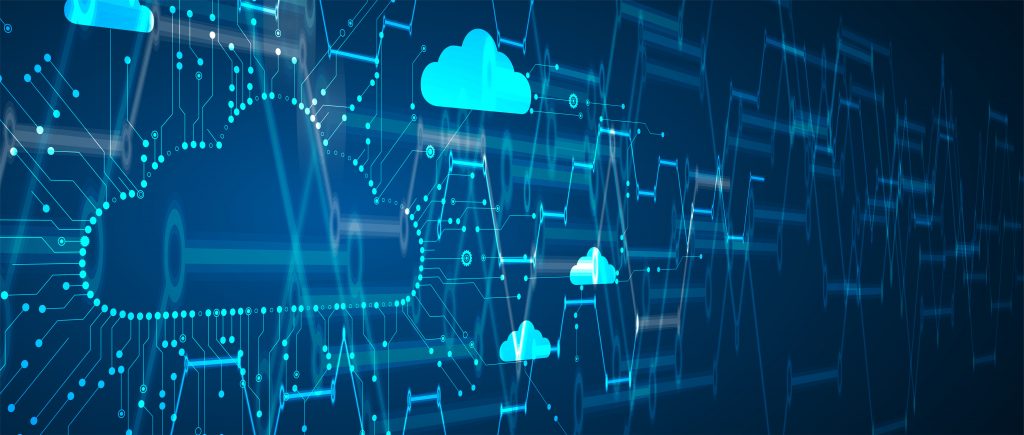 After decades of using the traditional, on-premise phone system, a new alternative has arisen in the UK with now over three million users operating on this new, internet based system. But the revolution doesn't stop there. Hosted cloud telephone systems are continuously making developments, allowing organisations to integrate all their communications systems with ease.
In the early 2000s, internet speed just about allowed for website browsing, YouTube watching and small downloads, as opposed to the present day, where the internet has never been such a robust, reliable source for connection. 
Implementing the internet into a telephone system was quickly adopted, as it allowed access to a whole range of new features and possibilities – eventually leading to a hosted telephone system becoming a preferred option for businesses to communicate with their clients.
But how does a cloud hosted telephone system work?
To put it simply, hosted telephone systems (also known as cloud telephone systems, or sometimes known as VoIP (voice over IP)), run over the internet – this means very little hardware is required – just plug in your phones to an ethernet cable and off they go. 
'Hosted' simply means the storage and processing part of your phone system (the database and server) which is located in a remote data centre, away from your workspace/offices. Essentially, a service provider hosts your phone system so you don't need to.
Unlike an on-premise system, where you need to create your own data centre in your workspace, a hosted system utilises Cloud SaaS (Software as a Service) and all the data originally stored in thousands of pounds worth of hardware is held safely in the Cloud (essentially a data centre!). 
When you imagine the 'Cloud', it sounds like data is stored in thin air, somewhere online with no physical hardware, but in fact, it's quite the opposite! Hosted systems store all the data in huge remote data centres, these are ranked in tiers to determine the level of security measures in place. Most centres used for hosted systems being under 'Tier 4', built to be completely fault tolerant with a backup for every possible error which could occur. It would be nigh on impossible for a business with an on-premise system to replicate this level of security.
The benefits of a hosted telephone system
Scalability

– The beauty of a hosted telephone system is how simple it is to add new users or new office locations. Any changes and amendments can be done in a matter of hours (rather than weeks) which is massively ideal for a seasonal business to add more lines in busier periods and drop them when demand decreases. 
Disaster Recovery

– Operating on a hosted telephone system is the most cost-efficient solution in a catastrophic event like a fire or flood or worldwide pandemic! All you would need to do is divert your phone calls to a mobile and an internet connection to get back up running.
No Capital Outlay-

You read that correctly! A hosted telephone system requires no upfront costs. You don't need to pay-out huge fees for hardware, installation, engineering and maintenance – it's all included. It works on a 'per user, per month' subscription (similar to other subscription services such as Netflix, or Spotify). 
Free Calls –

For local and national calls.
Always Up to Date

– One of the biggest challenges many organisations face is keeping their telephone system software up to date – this is what hosted systems are perfect for. It's the network provider's responsibility to keep your system up to date with the latest software and features. Consequently, you get to enjoy the latest features of telephony without further investment. On-Premise telephone systems will eventually require replacement hardware which is costly and can involve substantial downtime. A Hosted system is software based, so even though it's the network provider duty to manage, it is still quick and easy to roll out changes and updates.
Sustainability –

A word which has become popular in business responsibility over the last few years. Hosted systems dramatically reduce energy costs and carbon emissions, consequently being the better option sustainability.
Speak to our cloud experts today
Call our team and you'll speak to someone who really understands our products and can give you an estimated quote, no hassle, no obligation.
A named and dedicated account manager will allocated to you, and provide a consultative approach to help find the right solution for your organisation. 
Call us on 0345 3620 247 or, alternatively fill in the form and we can call you back.