What is the cyber essentials accreditation?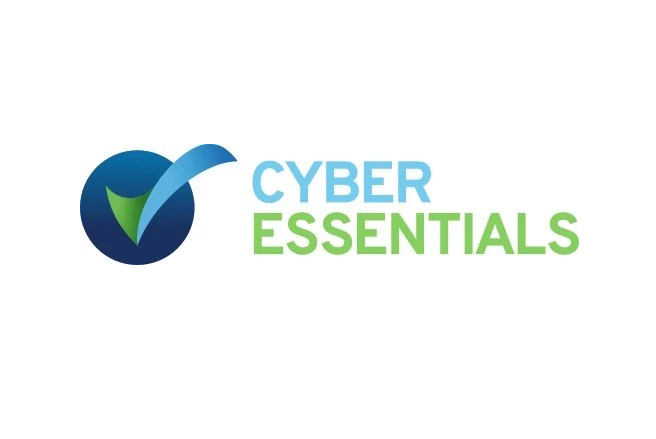 Cyber Essentials can help protect your business against 80% of the most common types of cyber threats. It also shows your clients & customers that your business is taking responsibility for cyber security.
What Is Cyber Essentials?
Cyber Essentials is a Government backed scheme which will help protect your organisation against the most common types of cyber attacks.
With cyber-attacks becoming increasingly more popular, and a small business being hacked every 19 seconds, Cyber Essentials could prevent your business from spending thousands to recover from a cyber attack in the future.
82% of data breaches are caused by human error. Therefore, it is vital for companies to undertake Cyber Essentials so their employees understand how to avoid cyber risks.
Cyber Essentials will guide you through how to prevent the common types of cyber attacks and reassure you that your defences will help prevent cyber attacks. You will then need to fill out a self-assessment online questionnaire which will assess the security systems your business has in place. The certification will be valid for 12 months once completed.
Why do Businesses Need the Cyber Essentials Accreditation?
Reassurance for your clients and partners that you are taking the necessary steps to avoid cyber attacks or data breaches
Gain a clear idea of your company's cyber security level
Some government and local council contracts can require a Cyber Essentials certification
Protect your business from 80% of cyber attacks
"Matrix247 have been proving us with a great service now for many years. We recently purchased a new telephone system from them. Victor and Warren were great! They went through all options with us in detail, to ensure the system met our exact requirements. I would definitely recommend!"
"This, as with other recent enquiries, have been dealt with quickly and brought to a positive conclusion every time. Furthermore, they've taken the time to give advice and guidance along the way. Really helpful team. Thank you."
"As a firm we've dealt with Matrix247 for our telecoms for around 10 years and they have always proven to be reliable, through in their planning and very easy to work with." The project was managed from start to finish by Matrix247 and despite the complexity was done very smoothly with no down-time for our staff. I would highly recommend them.
We are very pleased with our switch over to Matrix247 and cannot recommend them enough. Victor, Simon and all the team have helped us through a very difficult transition and have gone the extra mile to make sure everything was transferred smoothly.
Having moved to Matrix247 we were very impressed with the transition. Victor lead our project and was very efficient and thorough. Since going live, we have been very happy with the service Matrix247 offer us. They are timely in their responses, very efficient and have ensured all of our queries and issues have
"Matrix247 have provided us with a one stop shop for our business needs, in which it becomes time consuming to try and get the service you need to trade. My experience of dealing with both the sales and customer service team is that they are very professional, efficient and most of all friendly and approachable. The services provided by Matrix247 fits in with the companies development plan and I will continue to use them at every new site."
"After engaging with Matrix247 and having a complimentary savings review done, Sharples Group overall communication overheads dropped significantly... and the pro-active customer service team at Matrix247 handled the change-over effortlessly and took full responsibility. A breath of fresh air."
"We at Banks Wealth have been Matrix247 since our day 1 in 2011. They have provided excellent support at competitive prices during that time and have helped us expand our communications as our company has grown"
"We have dealt with Matrix247 recently and could not be happier. Both Vicky and Sarah came to our office to assist us with upgrading our existing system and they were both very efficient, polite and helpful. I would highly recommend them."
"Great service from everyone involved at Matrix247. Engineers turn up when they say and sort any issues. Mia, our account manager is very helpful and informative dealing with any of our issues or queries, wouldn't hesitate to recommend the company for any of your communication needs."
What Is Cyber Essentials Plus?
Cyber Essentials Plus is a more hands-on technical verification that is carried out, as well as the self-certified Cyber Essentials.
It is the highest level of certification offered by the Cyber Essentials scheme. Cyber security experts will carry out rigorous tests of your company's cyber security systems to ensure your business is protected against hacking and phishing attacks on top of the self-assessment questionnaire. 
Speak to our IT experts today for advice on getting your Cyber Essentials Accreditation for under £499
We can help guide and support you and your business get Cyber Essentials & Cyber Essentials PLUS.
Call us on 0345 3620 247 or, alternatively fill in the form and we can call you back.