What is 'Managed IT'... and why do SME's need it?
Organisations of all sizes are becoming increasingly reliant on technology to not only operate but achieve their goals. As technology continues to evolve at an unprecedented pace, small and medium-sized enterprises (SMEs) are finding it difficult to keep up with the ever-changing IT landscape. This is where managed IT services come into play. 
In this blog post, we will explore what managed IT is, why SMEs need it, and the key benefits of using these services. 
Managed IT services are IT services provided by an external company to manage and monitor a organisations IT systems and infrastructure. This type of service is typically offered on a monthly subscription basis, per staff member. The supplier  takes full responsibility and accountability for maintaining, monitoring, and managing the IT infrastructure of the business. This includes managing software updates, performing regular backups and disaster recovery planning, whilst providing 24/7 technical support to ensure that the organisations systems are always up and running.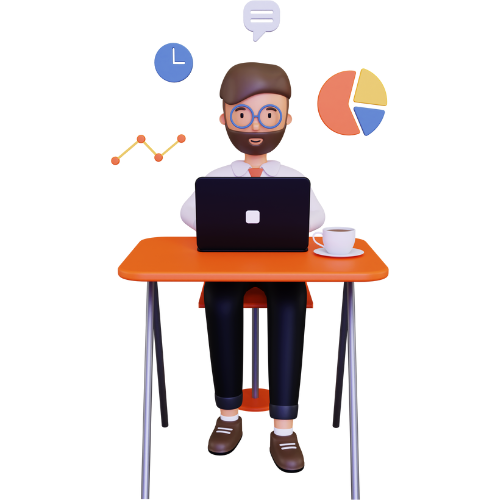 Why do SMEs need Managed IT?
While larger organisations have the resources to hire in-house IT staff and purchase expensive technology solutions, SMEs often don't have the same luxury. With limited budgets and resources, SMEs need to be efficient with their spending and invest in the right technology solutions that will help them grow and remain competitive. Managed IT services allow SMEs to access the expertise and resources they need to manage their IT systems effectively without having to invest in expensive hardware or hire an in-house team. 
Key Benefits of Managed IT for SMEs
It's no secret that managed IT is a huge cost saving, with surveys highlighting over half of managed IT service users have cut their annual IT costs by 25% or more.  
With a predictable monthly fee, SMEs can budget their IT costs more effectively, as they don't have to worry about unexpected expenses associated with maintaining their IT infrastructure. 
Attempting to build an internal IT department or the costs associated with running an internal IT department within an organisation can become staggering. Once you start on this journey, it can be very difficult to 'pull-out', without firing many of the staff and then demotivating those left. 
It's understandable that all IT staff would desire training on the products, software, and infrastructure they work with. However, these training expenses can add up rapidly, often amounting to tens of thousands of pounds. As employees and managers seek to stay current year after year, they also aspire to higher qualifications and salaries, leading to additional costs such as holiday entitlements and pension payments. Moreover, your organisation will require backup IT staff to cover for sick days and vacations, leading to recruitment expenses and car entitlements. Annual expenses of tens of thousands will quickly deplete your budget. 
Whether firms need outsourced IT to manage day-to-day IT support tickets such as adding new users and creating new licenses, or hire experts for short-term integration projects, managed IT services gives SME's access to a team of experts for a fraction of the costs compared to hiring a full-time internal team. 
2) Increased Productivity
Managed IT services can also help SMEs increase their productivity. By outsourcing their IT needs, SMEs can focus on their core business activities and leave the IT management to experts. This frees up time and resources, allowing the business to focus on growth and innovation – critical in the technology landscape. 
For a organisation with £10 million turnover per year, IT downtime cost on average £50,000 per day, not including intangible costs such as reputation damage. Eliminating this risk and having a team ready to resolve any issue is imperative. 
With managed IT services, SMEs have access to 24/7 technical support. This means that in the event of an IT emergency, the provider can quickly respond and resolve the issue, minimising downtime and ensuring that the business can continue to operate. 
4) Innovation and Integration
In today's interconnected world, IT integration has become increasingly important for organisations of all sizes. IT integration refers to the process of combining different IT systems and applications within an organisation, to create a more seamless and efficient IT infrastructure.  
Through Managed IT services, SME's have access to cloud architects at their fingertips to support them on short-term innovation projects such as integrating their software together such as CRMs, telephony systems and document management.  
5) Data Backup and Recovery
Data is critical to the success of any business, and SMEs need to ensure that their data is secure and backed up regularly. Managed IT services providers such as Matrix247 who are certified Cyber Security experts, offer data backup and recovery services to ensure that SMEs can quickly recover from any data loss incidents, such as cyber-attacks, hardware failures, or natural disasters.  
6) Scalability & Flexibility
As SMEs grow and expand, their IT needs will also grow and become more complex. Unlike operating with a solely internal IT team, Managed IT services can scale their services up or down, depending on the needs of the organisation. 
This means that SMEs can add or remove services as their IT needs change, without having to worry about recruitment and dedicated time in resource. 
The flexibility with hosted licenses can also be extremely cost effective as organisations only pays monthly for each member of staff's software they are going to use. So junior staff may have a lower monthly fee compared to users that are accessing many software applications. 
Let's face it – IT can be boring and technical. But with an accredited, proactive IT provider such as Matrix247, you'll enjoy working with them whilst having peace of mind your IT operations are seamless and supported.  
A strategic IT provider can offer training and support that's engaging and interactive, making it easier for you to learn and optimise your IT products. 
Receive a Complimentary ICT Health Check
Your complimentary ICT health check will provide insights across your business ICT and support. Most importantly, clearly identify areas you can reduce operating costs and provide recommendations.
Call us or email us at hello@matrix247.com or alternatively, fill in the form and we can call you back. 
Matrix247 have been proving us with a great service now for many years. We recently purchased a new telephone system from them. Victor and Warren were great! They went through all options with us in detail, to ensure the system met our exact requirements. I would definitely recommend!
This, as with other recent enquiries, have been dealt with quickly and brought to a positive conclusion every time. Furthermore, they've taken the time to give advice and guidance along the way. Really helpful team. Thank you.
As a firm we've dealt with Matrix247 for our telecoms for around 10 years and they have always proven to be reliable, through in their planning and very easy to work with. The project was managed from start to finish by Matrix247 and despite the complexity was done very smoothly with no down-time for our staff. I would highly recommend them.
We are very pleased with our switch over to Matrix247 and cannot recommend them enough. Victor, Simon and all the team have helped us through a very difficult transition and have gone the extra mile to make sure everything was transferred smoothly.
Having moved to Matrix247 we were very impressed with the transition. Victor lead our project and was very efficient and thorough. Since going live, we have been very happy with the service Matrix247 offer us. They are timely in their responses, very efficient!
After engaging with Matrix247 and having a complimentary savings review done, Sharples Group overall communication overheads dropped significantly... and the pro-active customer service team at Matrix247 handled the change-over effortlessly and took full responsibility. A breath of fresh air.
We at Banks Wealth have been Matrix247 since our day 1 in 2011. They have provided excellent support at competitive prices during that time and have helped us expand our communications as our company has grown
We have dealt with Matrix247 recently and could not be happier. Both Vicky and Sarah came to our office to assist us with upgrading our existing system and they were both very efficient, polite and helpful. I would highly recommend them.
Great service from everyone involved at Matrix247. Engineers turn up when they say and sort any issues. Mia, our account manager is very helpful and informative dealing with any of our issues or queries, wouldn't hesitate to recommend the company for any of your communication needs.
Latest
Blogs
News
Articles
Events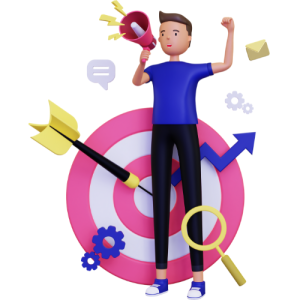 Company culture – the most important thing that nobody really understands. It's like the unicorn of the business world – everyone talks about it, but nobody has ever seen it. Many companies claim to have a great culture, but their employees are secretly plotting their escape. Others have terrible cultures, but their employees are too scared to leave because they're paid in snacks and ping-pong tables.
Read More >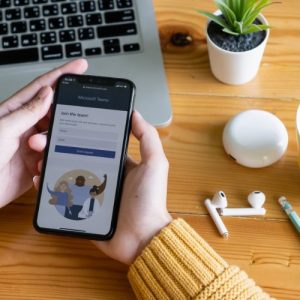 Elevate your video calls to the next level with custom backgrounds in Microsoft Teams. Learn how to create and upload your own backgrounds, and represent your company's brand identity in virtual meetings with ease.
Read More >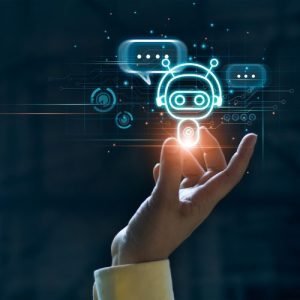 Get ready to work smarter, not harder, with Microsoft's latest update – Copilot, an AI-powered chatbot that takes care of tedious tasks like writing emails, creating presentations, and more. Partnering with Matrix247, Microsoft has developed a game-changing tool that will revolutionize the way you work
Read More >