The Ultimate Business Mobiles For 2023
Here is Matrix247's roundup of the Best Business Mobiles available on the market in 2023:
iPhone 14 Pro Max - Best for security
The iPhone 14 Pro Max is an exceptional choice for business professionals. With its state of the art hardware and cutting edge features, this device is capable of handling demanding use and ensuring optimal productivity. 
Its sleek design and innovative island assistant are hallmarks of its forward thinking design. The device also boasts a battery life that is more than sufficient for a full days work and extends into the night.  
In addition, the iPhone 14 Pro is fully integrated with all the revered Apple applications and services, which are well known for their ease of use and reliability such as imessage, airdrop and Apple tv. As a result, this smartphone is a premier choice for professionals in a wide range of industries, who are looking for a device that can support their demanding business needs.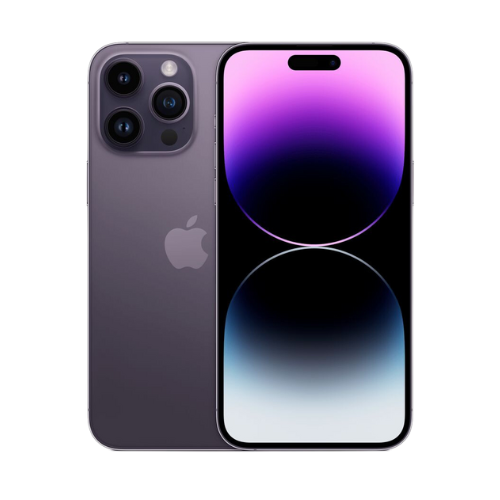 Incredible screen/display

 

Stylish & ergonomic

 

Long-lasting battery life

 
Dynamic Island Assistant

 

High security 

 

Powerful camera ideal for t

aking videos and pictures of products, events or business contacts 

 

5G capabilities

which will

kee

p you connected when working on the go

 

Apple applications

 
Storage capacities up to 1TB

 
One of the more e

xpensive mobiles on the market

 

Large size in height 

 

Not always compatible with non-Apple applications and devices

 
Samsung Galaxy S22 Ultra - Best Android phone
The Samsung Galaxy S22 Ultra is a premier choice for both business professionals and Android enthusiasts. This device offers exceptional performance, rivalling even the newly released iPhone 14 Pro Max. 
The Galaxy S22 Ultra is equipped with a cutting-edge camera system, including a powerful 108MP main camera, making it an ideal choice for companies that place a premium on image quality. Additionally, the device offers top-notch performance at a competitive price, making it a cost-effective solution for businesses.  
The Samsung Galaxy S22 Ultra is one of the most powerful and versatile mobile phones on the market. Its advanced features and exceptional performance make it an ideal choice for a wide range of corporate users. It sits slightly cheaper than the iPhone 14, whilst still offering luxury smartphone features. 
Industry-leading camera quality

 

S-pen stylus support

 

Storage capacity of up to 1TB

 

Good battery life

 
Great screen quality

 

5G capabilities

 

Compact design

 

4k & 8k video support

 
No microSD card

 

Camera may be excessive for some businesses

 

Less RAM than other Samsung models

 

Fewer integrated services than Apple

 
Google Pixel 6a 5G - Best value
The Google Pixel 6a 5G is an exceptional value for money and performance for business professionals. It offers a range of high end features at a significantly lower cost compare to its competitors. 
In addition, using the Pixel 6a as a business phone provides access to the comprehensive suite of Google apps and platforms, increasing productivity and functionality. Although it may lack some of the more recent features found in other devices, the Pixel 6a is highly versatile and efficient in its use. 
Furthermore, with the release of the Pixel 7a on the horizon, the Pixel 6a is expected to remain relevant in the years to come. This device is ideal for businesses with 5 or more employees as it promotes seamless communication and collaboration. The Google Pixel 6a 5G is a great choice for businesses seeking a cost-effective, high-performance mobile phone solution.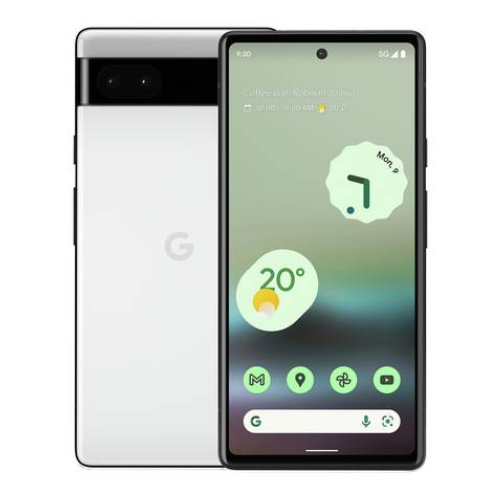 Integration with all Google apps and platforms

 
Streamlined and contemporary design

 

Touch ID and biometrics log in

 

Strong battery performance

 

High performance for a low price

 

5G capabilities

 
Maximum storage option of 128GB

 

No aux port/headphone jack

 

Lower display quality than other

smartphones

 

Unable to charge wirelessly

 
CAT S42 H+ - Most durable
The CAT S42 H+ is an ideal solution for business professionals who work in challenging environments and demand durability in their mobile devices. The phone is designed to withstand extreme weather, harsh conditions, and demanding work environments, making it a top choice for construction managers, pipeline workers, and other similar roles. 
The CAT S42 H+ boasts a durable design with a military-grade body and an industry-leading IP69 water/dust ingress rating. It has undergone extensive testing to ensure its toughness, including drop test of up to 1.8 meters onto steel. 
The device eliminates the risk of water damage and reduces the worry of dropping and damaging your phone, making it the perfect choice for hard-working business professionals. The CAT S42 H+ is the ultimate mobile solution for businesses in demanding industries.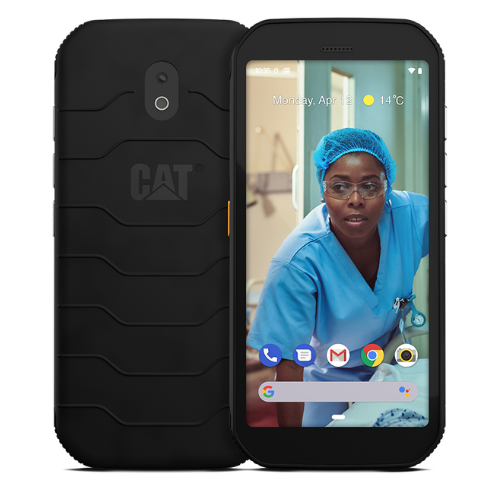 Budget friendly

 

Exceptionally resilient

 

Capable of withstanding adverse conditions, including high temperatures and pressures

 

Maximum waterproof rating

 

Impervious to bleach

 
Anti-bacterial coating

 

Fashionable design

 
Minimal applications

 

Low storage

 
Poor camera quality

 

Not 5G compatible

 

Basic hardware

 
Oppo Find X3 Pro 5G - Fastest charging
The Oppo Find X3 Pro is a top performing mobile device, and is an excellent cheaper alternative to the Samsung Galaxy S22 Ultra and iPhone 14 Pro Max for business professionals. Oppo's are a fraction of the cost of other models, so are ideal if you want a well-rounded mobile to bulk buy for large teams. 
With a remarkable charging time of just approximately 30 mins to reach 100% battery, the Find X3 Pro is perfectly equipped for daily demanding use. 
Although its battery life may be lower compared to other high end smartphones, the incredible speed of charging more than compensates for this. Additionally, the Oppo Find X3 Pro is equipped with advanced hardware, giving it a competitive edge in the business mobile market. 
The Oppo Find X3 Pro is an excellent choice for business use, providing exceptional performance and handling the demands of any work environment.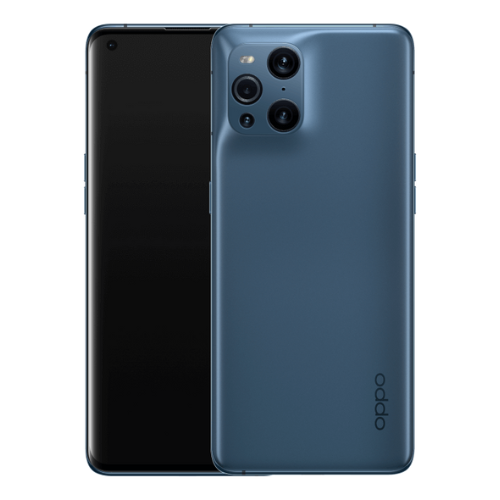 Rapid charging capabilities

 

Impressive 120 Hz Screen

 

High performance hardware

 

Advanced quad camera array

 

5G Network supported

 
Below-average battery life during heavy usage

 

Inferior

camera

 

Scarce availability due to

popularity – Matrix247 currently have Oppo mobiles in stock 

 
To conclude, each business mobile has it's place in a business, by working with a business mobile provider such as Matrix247, you can identify the needs of your team and tailor a package aligned with your business objectives and usage of the phones. 
Whether you pick one model of smartphone or mix and match, we can help tailor a business mobile package to your needs for the most competitive price.
Latest
Blogs
News
Articles
Events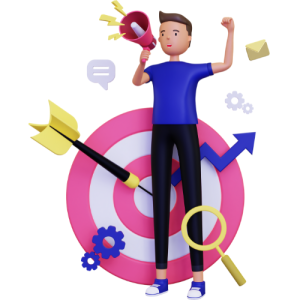 Company culture – the most important thing that nobody really understands. It's like the unicorn of the business world – everyone talks about it, but nobody has ever seen it. Many companies claim to have a great culture, but their employees are secretly plotting their escape. Others have terrible cultures, but their employees are too scared to leave because they're paid in snacks and ping-pong tables.
Read More >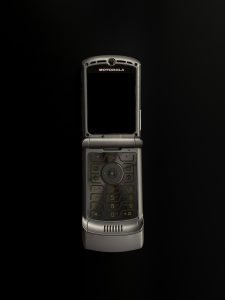 Overseeing multiple business phones within an organisation is often seen as a chore but controlling mobile data usage is crucial to avoid excessive charges and maintain operational efficiency.
In this guide, we will provide valuable insights and strategies tailored specifically for managers seeking effective mobile data management without incurring unnecessary expenses.
Read More >
Brace yourself for lightning-fast speeds and unparalleled connectivity that will revolutionise the way you operate, empowering seamless communication, collaboration, and data transfer like never before. With 5G as your ally, you can work from anywhere, at any time on any device. It's time to embrace the next gen technology that will redefine the future of business.  
Read More >