Top Tech Trends Your Business Should Look Out For in 2023
Technology is always evolving. Organisations are now using tech very smartly to assist cut costs, increasing profits, and fuel strategy.
Here is everything that will be shaping our digital world in 2023 & the top 5 areas our clients across the UK are making real changes:
Artifical Intelligence
Green Tech
Augmented AI, Machine-based learning, Web 3.0, the Metaverse… All explained
Transformed Workforce
Superfast Broadband
Artificial Intelligence (AI) based solutions are gaining popularity across all categories of technological products. According to a Forbes prediction,
No-code (a code-free technology that allows non-AI experts to implement and test their ideas without the assistance of AI experts) AI will enable companies to:
Produce goods and services that are more intelligent
Utilise drag-and-drop interfaces to make AI much simpler for business owners to use rather than coding
Who can use AI the best will soon matter more than who can write the finest algorithms
One area where AI is becoming more popular in business is Omnichannel. B2C industries can now use omnichannel to respond to client enquiries across multiple platforms, while AI will compile questions for the agent to ask the client in order to gather accurate information.
Our clients that have introduced Omnichannel into their business have seen answer rates across all channels (i.e. social media, web chat, call) increase by 635 and positive customer satisfaction reviews increase by 30%.
Why don't businesses trust AI?
As businesses increasingly incorporate AI into their process on a large scale. 41% of technologists are concerned about the ethics of (Deloitte). The most effective AI approach regards it as a system woven into a larger system that should not be relied on entirely. 
Weightman's, a leading law firm with 9 offices across the UK, has collaborated with the University of Liverpool to develop an artificial intelligence solution to help solicitors during the course of their day. The software can aid in the identification of arguments for case resolution and accelerate decision-making. Weightman's must consider AI as a tool to assist solicitors with their jobs rather than taking over roles and tasks; otherwise, errors and issues will arise. Wightman's has discovered that the technology allows them to spend less time on individual cases while still providing high-quality customer service with greater accuracy. Solicitors at Weightman's can now devote their time to other tasks while still providing accurate decision-making services thanks to this system.
How will this affect your organisation?
Working alongside robots in your day-to-day job is quickly becoming a reality, and colleagues must trust this upcoming software to drive business success. Organisations with an AI strategy are 1.7 times more likely to meet their objectives than those without an AI vision (Deloitte).
To not even investigate whether AI can help your employees improve workflow, efficiency and conversion rates in order to stay ahead of the competition could be extremely costly.
Sustainability and encouraging businesses to use green technology will continue to be important in 2023. Organisations such as B-Corp have highlighted the amount of waste associated with technology, such as old components being disposed of in landfills and data centres consuming massive amounts of energy (Forbes).
In 2023, the supply chain of technology creation will become more transparent as we work to protect the environment and repair the damage we have done in the past.
What does this mean for your business?
Many organisations have begun research into alternative types of technology in order to find sustainable solutions. Investments are being made in solar and wind power, electric vehicles, recycling, carbon capture and sustainable agriculture. 
Governments are increasing pressure on businesses to make sustainable decisions as almost every country participates in their annual global climate summit conferences. As technology advances, it is critical that your company begins to consider the changes that could be made to reduce carbon emissions. Small changes like installing solar panels, going paperless, and electric vehicles may help. Most importantly, ask your ICT providers if they are taking tangible steps to reduce the emissions of their products. Similar to Matrix247, you may want to consider the renowned B-Corp Accreditation, not only does this demonstrate clear cultural standing but enables organisations to win larger commercial contracts, access government bidding contracts, and stay ahead of the curve with global green initiatives.
Augmented and Virtual Reality
We have seen the internet evolve from a simple 'read only' format in which users could only see the first few hints of a global network, to users now being able to participate and contribute to the world wide web through social media and the creation of their own 'live and interacting' websites.
So what's next?
Before talking about these fantastic new business tools that are both complementing and replacing traditional email, text, phone calls and video calls, I am going to explain exactly what they are.
Web 3.0 is the third generation of the internet. Both Web 1.0 and Web 2.0 offer two-dimensional experiences and is essentially the internet as we know it today. However, as technologies are improving, Web 3.0 is becoming more of an immersive experience which is very similar to the real world.
Machine-based learning is a large part of Web 3.0, which is a type of artificial intelligence. Machine-based learning uses data and algorithms to copy the way that humans learn to improve accuracy, and is used in the internet today. Adverts are becoming increasingly targeted at the relevant needs and interests of each user based on their previous interactions and consumer data. This helps organisations target their audience more effectively delivering a better user experience, something we are going to see more of as Web 3.0 phases into the world.
The metaverse is an example of how Web 3.0 can offer a more immersive experience between brands and users. The metaverse is a three-dimensional space aiming to create a virtual replica of the real world, with designated places for work, play and socialising.
All of these new technologies can apply to many varying types of organisations, not just those I am going to provide examples of. Keep your mind open and engage with Matrix247 to understand how this tech could be applied in your own organisation.
How will this affect businesses?
Businesses are already exploring the benefits of the metaverse, with Manchester City Football Club in the stages of building their home stadium in the metaverse. This is so fans from around the world can be a part of both live and recorded football matches and watch the game as if they are in the stadium themselves. This gives Manchester City fans a completely new, innovative way to interact with the football club, and allows more of their fans to watch the game in real time. Features of the metaverse also allows users to learn more about the players, their positions, and statistics throughout the game.
On the metaverse, brands can charge premiums for their products/services because they are providing a unique, rare experience for their customers. It is predicted that by 2026, 25% of consumers will spend at least one hour a week in the metaverse; therefore, businesses must begin researching and developing a strategy for leveraging the metaverse to ensure they do not fall behind in the upcoming market (Deloitte).
The ability of an IT worker has been tested as a result of rapidly evolving technological trends. Because code is being used less, skills such as creativity and problem-solving are becoming more valuable in the workplace.
Since the pandemic, there has been a significant shift in the workplace, with more IT workers opting, or wanting, to work from home. Following the pandemic, 85% of IT divisions intend to be hybrid (Deloitte). As a result, more businesses are outsourcing their IT support, either to replace or supplement their current IT department.
How will this affect your business?
Training skills such as creativity in IT staff will help your business pursue transformation projects that require an extended understanding. This will help you retain your top talent, and boost your IT team's skills in this fast-changing industry. Mercedes-Benz organised their IT team into 'capability sets' and their results have been incredible. More than 100% of skills-based organisations are more likely to place talent more effectively, so they can identify any missing skill sets and organise the necessary training when undertaking the same strategy.
Your company must also consider meeting the needs and desires of its employees, as well as their new mindset due to the pandemic. Businesses are beginning to find ways to excite their employees, whether that's through lateral progression across multiple technologies or introducing the team to engaging short-term projects.
It is also time to consider whether your IT department is as adaptable as you would like it to be, or whether you should begin outsourcing your IT Support to better align with your business dynamics.
Gigabit internet is the next generation of business broadband. The UK is currently undergoing a massive fibre upgrade, replacing all of our old, outdated copper cables with optic fibre. 
The government initiative of 'Faster Britain' is significantly reducing costs, making fibre optic broadband far more affordable for many organisations to support their smart technologies.
The transition to fibre-to-the-premises began in 2021. Most organisations have now made 'the switch' to fast fibre IF available at their postcodes. 
The North West of Britain is extremely saturated now with the new fast fibre connections, with most organisations now being able to 'connect'. If your organisation has not yet reached out to a 'Faster Britain' government-registered supplier like Matrix247, we would urge your organisation to do so as fibre pricing is currently being heavily subsidised by the government meaning superb deals are available to provide 3x to 10x the current speeds for less monthly rentals than currently.
By 2025, all copper lines in the United Kingdom will be decommissioned, so don't be caught out at the last minute without a plan in place. Currently, deployed equipment in IT and Telecoms should be checked for compatibility with the new fibre connections.
What does this mean for your business?
If your business has always suffered from poor internet speeds, now is the perfect time to upgrade your broadband to full-fibre. Schemes are currently prioritising areas which require a 'digital level up'.
The Northwest of Britain is already well underway, ahead of many other regions of the UK. Your organisation and staff will operate more efficiently and the faster the internet speeds they can be provided with, especially as more staff which to run 'Teams' meetings alongside either application being worked upon and shared.
See if your business can get superfast broadband through the Faster Britain Scheme by calling our expert team on 0345 3620 247 or learn more about Faster Britain by clicking here.
Discover How AI Can Transform Your Business For The Better
Latest
Blogs
News
Articles
Events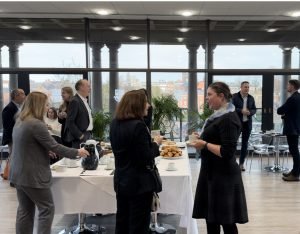 Discover how Cheshire & North Wales Law Society and Matrix247's recent legal seminar helped senior law firm partners and management develop strategies for standing out in a crowded market. Packed with insights, laughs, and inspiration, this event provided valuable guidance on differentiating to win and retain clients while achieving sustainable and profitable growth.
Read More >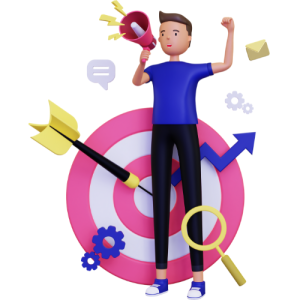 Company culture – the most important thing that nobody really understands. It's like the unicorn of the business world – everyone talks about it, but nobody has ever seen it. Many companies claim to have a great culture, but their employees are secretly plotting their escape. Others have terrible cultures, but their employees are too scared to leave because they're paid in snacks and ping-pong tables.
Read More >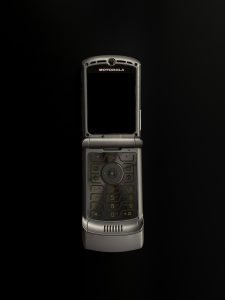 Overseeing multiple business phones within an organisation is often seen as a chore but controlling mobile data usage is crucial to avoid excessive charges and maintain operational efficiency.
In this guide, we will provide valuable insights and strategies tailored specifically for managers seeking effective mobile data management without incurring unnecessary expenses.
Read More >