The Best Business Mobiles With Incredible Battery Life 
Staying connected and productive is essential for running a successful business. One crucial factor that can make or break your mobile experience is the battery life of your phone. There's nothing worse than running out of battery during an important call or being tethered to a charger all day. That's why Matrix247 have compiled a list of the best business phones with impressive battery capacities, ensuring you stay powered up throughout the day. Let's dive in and explore these technological powerhouses that will keep your business going strong.
Firstly, let's look at the ranking of each smartphone's battery capacity:
| | | |
| --- | --- | --- |
| Ranking | Model | Battery Life |
| 1 | Moto G9 Power | 6,000mAh |
| 2 | Oppo A54 5G | 5,000mAh |
| 3 | Samsung S20 Ultra | 5,000mAh |
| 4 | Google Pixel 7 Pro | 5,000mAh |
| 5 | Nokia XR20 | 4,630mAH |
| 6 | iPhone 14 plus | 4,325mAh |
When it comes to battery life, Apples iPhones have come a long way. From the humble beginnings of the first iPhone in 2007 with a comparatively modest battery capacity, the iPhone series has continuously evolved and improved its battery life all the way to the iPhone 14. The iPhone 14 Plus, released in September 2022, boasts a substantial battery capacity of 4,325mAh – over 12 hours of non-stop streaming applications.  
This improvement in battery capacity is especially notable considering the accompanying features of the iPhone 14 Plus. Equipped with a large 6.7-inch screen, this iPhone offers a visually immersive experience while still maintaining a robust battery life. This combination caters to the demands of the modern business mobile user, who frequently engages in multimedia consumption, conferences, and large documents. 
Furthermore, the iPhone 14 Plus boasts a dual camera system, allowing users to capture stunning photos and videos with enhanced clarity and depth. Alongside this, the device offers up to 512GB of storage, providing ample space for storing an extensive library of apps, business files and data. The iPhone 14 Plus ensures both power and performance for your business day! 
Samsung has consistently positioned itself as a leader in delivering powerful batteries, and the latest series, the S23 Ultra, upholds this legacy. Boasting a remarkable battery capacity of 5,000mAh (beating the iPhone 14 Pro), this smartphone sets a new standard for longevity and endurance. With such a robust battery, the S23 Ultra can effortlessly sustain extended periods of usage without requiring frequent recharges, allowing users to go about their workday without worrying about running out of power. This phone offers the peace of mind knowing that it can keep up with your workday demands. 
Beyond its impressive battery, the S23 Ultra excels in other areas as well, its expansive 6.8 inch edge QHD+ dynamic AMOLED 2x infinity-O display captivates the eye with its vibrant colours, sharp details and immersive visuals. From streaming high-definition videos to playing graphics intensive games, the S23 Ultra offers an unparalleled visual experience to make work tasks easier and clearer. 
The S23 Ultra's Quad rear camera system combines cutting edge technology and versatile lenses to capture stunning photos and videos, whether that's of your staff or new product pictures. Whether you're shooting landscape, portraits, or close ups, the S23 Ultra delivers exceptional image quality, rich colours and immersive low light performance. Let your creative flare go wild and capture professional images to market your business! 
In terms of storage, the S23 Ultra leaves no room for compromise. With options of up to 1TB of storage capacity, business users can store a vast number of apps, photos, videos, and files without worrying about running out of space. This abundance of storage ensures that you can carry your digital work life wherever you go, from video meetings to confidential work documents. 
The Google Pixel 7 Pro is renowned for its exceptional camera capabilities and impressive battery life. With a 5,000mAh battery capacity, it can last over 24 hours on a single charge, thanks to the Adaptive Battery feature. Activating the extreme battery saver mode can extend usage time to a remarkable 72 hours. The devices polished enclosure, made from 100% recycled aluminium also shows Google's commitment to sustainability – perfect for any business professionals looking to be more environmentally friendly. 
In addition to its battery life and eco-friendly construction, the Pixel 7 Pro offers innovative features. One feature includes the ability to use your phone as car keys, providing a convenient and secure way to access your vehicle without the need for physical keys. This seamless integration of technology and practicality showcase the Pixel 7 Pro's ability to streamline daily routines and simplify tasks for busy individuals. 
Motorola has a long-standing reputation for delivering smartphones with exceptional battery life, and the Moto G9 Power continues to uphold this tradition. With an immersive 6,000mAh battery capacity, it stands as one of the market's leading devices in terms of battery performance. Business professionals can rely on this phone to power through their day without the constant need for recharging. Whether its browsing through documents, streaming a webinar or joining a team meeting, the Moto G9 Power is designed to keep up with the demands of modern business, ensuring users stay connected for extended periods of time. 
Alongside its remarkable battery, the Moto G9 Power offers a range of features that make it a compelling choice for a business mobile. With 128GV of storage, users have ample space to store their business documents, photos and videos. The combination of generous storage and a large display enhances the overall user experience, ensuring business professionals can engage with their digital world comfortably and conveniently. 
OPPO's A54 5G showcases a substantial 5,000mAh battery capacity, guaranteeing you won't find yourself desperately searching for a charger throughout the day. It offers the peace of mind of long-lasting battery life, allowing you to stay connected and productive without interruption. Whether you're attending meetings, traveling or engaging in leisure activities, the OPPO A54 5G ensures that your phones battery won't be a hindrance to your daily endeavours. 
In addition to its impressive battery capabilities, the OPPO A54 5G offers a range of features that enhances its versatility as a companion for both business and person use. The device boasts a vibrant 90Hz colour screen, providing a smooth and immersive visual experience. Whether you're browsing the web, streaming a webinar or joining a conference, the 90Hz display elevates the overall enjoyment by delivering fluid and responsive visuals. 
Moreover, the OPPO A54 5G's 5G capabilities ensure that you can stay connected to the high-speed networks, enabling faster download and upload speeds, smoother video streaming and enhanced online experiences. This feature is particularly beneficial for professionals who rely on seamless connectivity for remote work, video conferencing and accessing cloud-based services. 
Nokia, a brand renowned for its durability, makes its mark on the list with the XR20. This rugged phone boasts a substantial 4,630mAH battery capacity and incorporates a range of advanced charging capabilities to deliver an impressive 2-day battery life. Whether you're embarking on outdoor adventures, working in demanding environments, or simply prefer a phone that can keep up with your busy schedule, the Nokia XR20 ensures that you won't be left scrambling for a charger. 
Released in August 2021, the Nokia XR20 combines its long-lasting battery with a host of features that enhance its appeal. Its expansive 6.67-inch display offers an immersive visual experience, whether you're browsing the web, watching videos, or viewing documents. The screen's size and quality make it ideal for both entertainment and productivity, ensuring you can comfortably engage with your content.  
What sets the Nokia XR20 apart is its ruggedness and reliability. It features wet hands and gloves compatibility, making it ideal for individuals who work in outdoor or physically demanding environments. The phones robust construction and durability ensure that it can withstand drops, shocks, and water immersion, providing peace of mind and longevity for those who require a resilient device. 
When it comes to business phones, battery life plays a crucial role in ensuring uninterrupted productivity and connectivity. The phones mentioned all offer impressive battery capacities that cater to the needs of modern mobile users. Whether you're an iPhone enthusiast, a Samsung devotee, a Google addict, a Motorola fan, an Oppo enthusiast or a Nokia loyalist, there is a business phone on this list that will provide you with the power you need to conquer your daily tasks.   
Get in touch with the Matrix247 team to find the perfect business mobile to suit your needs!  
Matrix247 have been proving us with a great service now for many years. We recently purchased a new telephone system from them. Victor and Warren were great! They went through all options with us in detail, to ensure the system met our exact requirements. I would definitely recommend!
This, as with other recent enquiries, have been dealt with quickly and brought to a positive conclusion every time. Furthermore, they've taken the time to give advice and guidance along the way. Really helpful team. Thank you.
As a firm we've dealt with Matrix247 for our telecoms for around 10 years and they have always proven to be reliable, through in their planning and very easy to work with. The project was managed from start to finish by Matrix247 and despite the complexity was done very smoothly with no down-time for our staff. I would highly recommend them.
We are very pleased with our switch over to Matrix247 and cannot recommend them enough. Victor, Simon and all the team have helped us through a very difficult transition and have gone the extra mile to make sure everything was transferred smoothly.
Having moved to Matrix247 we were very impressed with the transition. Victor lead our project and was very efficient and thorough. Since going live, we have been very happy with the service Matrix247 offer us. They are timely in their responses, very efficient!
After engaging with Matrix247 and having a complimentary savings review done, Sharples Group overall communication overheads dropped significantly... and the pro-active customer service team at Matrix247 handled the change-over effortlessly and took full responsibility. A breath of fresh air.
We at Banks Wealth have been Matrix247 since our day 1 in 2011. They have provided excellent support at competitive prices during that time and have helped us expand our communications as our company has grown
We have dealt with Matrix247 recently and could not be happier. Both Vicky and Sarah came to our office to assist us with upgrading our existing system and they were both very efficient, polite and helpful. I would highly recommend them.
Great service from everyone involved at Matrix247. Engineers turn up when they say and sort any issues. Mia, our account manager is very helpful and informative dealing with any of our issues or queries, wouldn't hesitate to recommend the company for any of your communication needs.
Latest
Blogs
News
Articles
Events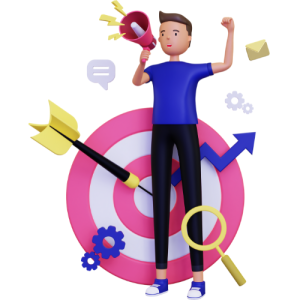 Company culture – the most important thing that nobody really understands. It's like the unicorn of the business world – everyone talks about it, but nobody has ever seen it. Many companies claim to have a great culture, but their employees are secretly plotting their escape. Others have terrible cultures, but their employees are too scared to leave because they're paid in snacks and ping-pong tables.
Read More >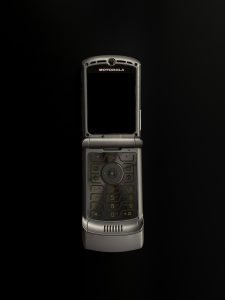 Overseeing multiple business phones within an organisation is often seen as a chore but controlling mobile data usage is crucial to avoid excessive charges and maintain operational efficiency.
In this guide, we will provide valuable insights and strategies tailored specifically for managers seeking effective mobile data management without incurring unnecessary expenses.
Read More >
Brace yourself for lightning-fast speeds and unparalleled connectivity that will revolutionise the way you operate, empowering seamless communication, collaboration, and data transfer like never before. With 5G as your ally, you can work from anywhere, at any time on any device. It's time to embrace the next gen technology that will redefine the future of business.  
Read More >