How Can Omnichannel Optimise an
Insurance Company Contact Centre?
Say hello to the ultimate customer service solution – omnichannel software. 
Omnichannel (also known as Contact Centre as a Service / CCaaS), combines phone calls, webchat, email, text (SMS) and social media channels like WhatsApp and Facebook into a single seamless platform.  
As Insurance Companies offer customers more and more channels to reach out to them, it's more important than ever to have a system that improves the experience for both customers and contact agents. That's where omnichannel comes in! 
The benefits of installing omnichannel software in your contact centre are endless. 
From improving customer experience to streamlining operations, your insurance firm will experience a boost in success and satisfaction whilst receiving unprecedented returns on any investments made.  
Benefits of Omnichannel in the Insurance Sector
Supervisors and managers, we understand your time is precious.  
The task of compiling month-end reports from multiple software can be time-consuming and tedious. This is where omnichannel steps in. A solution for real-time data access from ALL your communication channels in a single window! 
No more endless hours spent on extracting data from excel. With just one click, managers can stay informed about agents' availability, call status, and hold times. This real-time data can drive sales strategy and improve each department's performance. Whether you require, number of enquiries per channel, per product or per department, this solution can be tailored to each insurance company, ensuring that your reporting aligns with your organisation's long-term goals.  
Say goodbye to manual report generation and hello to effortless insights. 
Omnichannel provides insurance company managers with automated reports delivered straight to their email inboxes providing a bird's eye view of the department's performance with just a few clicks. Omnichannel can schedule reports for the same time every day, commonly 7am, so managers can start each day with all the information they need at their fingertips and with a plan in mind. Save time, stay informed, and elevate contact centre strategy with ease. 
Eliminate unhappy customers caused by high abandonment rates. 
Eliminate customers ringing up about changing their account details but being taken through to sales who instead could be dealing with potential customer waiting to be answered. 
Omnichannel's skill-based routing solution will ensure callers are automatically connected to the last person they spoke with or the best suited agent to handle their enquiry. This creates a sense of continuity and a strong relationship between customers and the insurance company's agents.  
By inputting each agent's expertise, ranking them from 1-9, with 1 being least qualified and 9 being the best agent to solve an issue, skill-based routing ensures customers are always automatically connected with the best person to handle the query. Because of previous experience or training, an agent may be ranked a 9 in car insurance but a 1 in home insurance. Not only does this lead to increased customer satisfaction, but it also saves the company valuable time. Insurance firms are using Omnichannel's skill-based routing to deliver smoother operations and happier customers. 
Unlike most software on the market, Matrix247's omnichannel solutions provide SQL Access. This is unprocessed, raw data which can be managed, exported and presented in the way the insurance firm chooses. Most omnichannel software only provide snippets of the true data so for more advanced data analysis in leading insurance firms, they simply don't cut it. 
Every interaction your firm has had with a customer and its data is all in one place. SQL Access allows managers to create custom reports tailored specifically to their goals and objectives, not just a generic, one size fits all report. So when the customers or managers request a report that's something a little more unusual, managers can easily access the raw data and create the reports they need, on demand.  
Unlike other software's on the market, Matrix247's omnichannel software has open API access. Open API access allows you to integrate any plug-ins you need. No more manual data transfers, or overpaying developers to integrate apps. Instead, simply copy and paste a snippet of code text provided and easily integrate with any software or application you choose for no additional cost.  
Insurance firms can create custom integrations that are tailored to them and their unique needs and workflows such as CRM systems, telephony systems and webchat. This level of flexibility is the key to innovation and the ability to quickly adapt to changes in the market, and insurance firms long time goals. 
Deflection Systems... The ability for your customers to avoid waiting
Long wait times, high abandonment rates and dissatisfied customers are an insurance company's worst nightmare.  Where at all possible, prospective customers will simply call a competitor through sheer frustration. Omnichannel solves this issue, with its queue deflection system. 
We've discussed above customers embracing webchat, but sometimes they still find themselves unable to complete their enquiry on this platform, and still end up calling their insurance provider for assistance. Omnichannel resolves this by redirecting callers to complete their request on webchat instead, and for an added convenience, send them an SMS with a direct link to the webchat. 
If customers, still prefer to talk to a live agent, omnichannel's deflection system will also allow customers to "press 1 to get a call back when the next agent is available". It's a quick and easy installation that removes customers from the call queue, resulting in improved customer service and significantly reduced waiting times.  
As customers increasingly turn to messaging platforms like WhatsApp, webchat and interactive webchat (web-bots), with their constant updates and new features, insurance companies can effortlessly scale up to meet rising demand.  
As an aside to Webchat, web-bots with AI are quickly becoming a game-changer in the insurance industry. No more waiting on hold for customers. From completing simple tasks like updating their billing address to using AI as a continual self-learning, self-improvement communication channel. As customers ask questions, web-bots respond by either presenting answers to the customer questions, or presenting a 'live' insurance firm agent to them. Once the question has been dealt with successfully, the new answers to new questions can then be checked by a manager with authority to enable to continual improvement of the web-bot for speed in answering customers questions. 
It's Cloud Based... So What?
As omnichannel adopts cloud computing, agents can access a world of resourcing without having any capital upfront investments. This also frees up valuable memory and computer data processing power on internal PCs and servers (if not already all deployed in a hosted environment). This means insurance firms can use this extra capacity for what really matters – growing the business by analysing virtually real-time vast amounts of information to make informed decisions in optimum performance.  
Request a free demo from our Omnichannel team
See the technology for yourself with a free demo. Simply fill in the form and someone will be in touch to arrange a time and date that suits you.
Alternatively, call our team and you'll speak to someone who really understands our products and can give you an estimated quote, no hassle, no obligation. 
Call us on 0345 3620 247.
"Matrix247 have been proving us with a great service now for many years. We recently purchased a new telephone system from them. Victor and Warren were great! They went through all options with us in detail, to ensure the system met our exact requirements. I would definitely recommend!"
"This, as with other recent enquiries, have been dealt with quickly and brought to a positive conclusion every time. Furthermore, they've taken the time to give advice and guidance along the way. Really helpful team. Thank you."
"As a firm we've dealt with Matrix247 for our telecoms for around 10 years and they have always proven to be reliable, through in their planning and very easy to work with." The project was managed from start to finish by Matrix247 and despite the complexity was done very smoothly with no down-time for our staff. I would highly recommend them.
We are very pleased with our switch over to Matrix247 and cannot recommend them enough. Victor, Simon and all the team have helped us through a very difficult transition and have gone the extra mile to make sure everything was transferred smoothly.
Having moved to Matrix247 we were very impressed with the transition. Victor lead our project and was very efficient and thorough. Since going live, we have been very happy with the service Matrix247 offer us. They are timely in their responses, very efficient and have ensured all of our queries and issues have
"Matrix247 have provided us with a one stop shop for our business needs, in which it becomes time consuming to try and get the service you need to trade. My experience of dealing with both the sales and customer service team is that they are very professional, efficient and most of all friendly and approachable. The services provided by Matrix247 fits in with the companies development plan and I will continue to use them at every new site."
"After engaging with Matrix247 and having a complimentary savings review done, Sharples Group overall communication overheads dropped significantly... and the pro-active customer service team at Matrix247 handled the change-over effortlessly and took full responsibility. A breath of fresh air."
"We at Banks Wealth have been Matrix247 since our day 1 in 2011. They have provided excellent support at competitive prices during that time and have helped us expand our communications as our company has grown"
"We have dealt with Matrix247 recently and could not be happier. Both Vicky and Sarah came to our office to assist us with upgrading our existing system and they were both very efficient, polite and helpful. I would highly recommend them."
"Great service from everyone involved at Matrix247. Engineers turn up when they say and sort any issues. Mia, our account manager is very helpful and informative dealing with any of our issues or queries, wouldn't hesitate to recommend the company for any of your communication needs."
Latest
Blogs
Case Studies
Articles
Events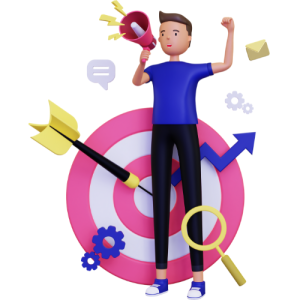 Company culture – the most important thing that nobody really understands. It's like the unicorn of the business world – everyone talks about it, but nobody has ever seen it. Many companies claim to have a great culture, but their employees are secretly plotting their escape. Others have terrible cultures, but their employees are too scared to leave because they're paid in snacks and ping-pong tables.
Read More >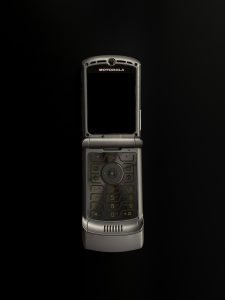 Overseeing multiple business phones within an organisation is often seen as a chore but controlling mobile data usage is crucial to avoid excessive charges and maintain operational efficiency.
In this guide, we will provide valuable insights and strategies tailored specifically for managers seeking effective mobile data management without incurring unnecessary expenses.
Read More >
Brace yourself for lightning-fast speeds and unparalleled connectivity that will revolutionise the way you operate, empowering seamless communication, collaboration, and data transfer like never before. With 5G as your ally, you can work from anywhere, at any time on any device. It's time to embrace the next gen technology that will redefine the future of business.  
Read More >