How Omnichannel as a SAAS Model Benefits Your Client Experience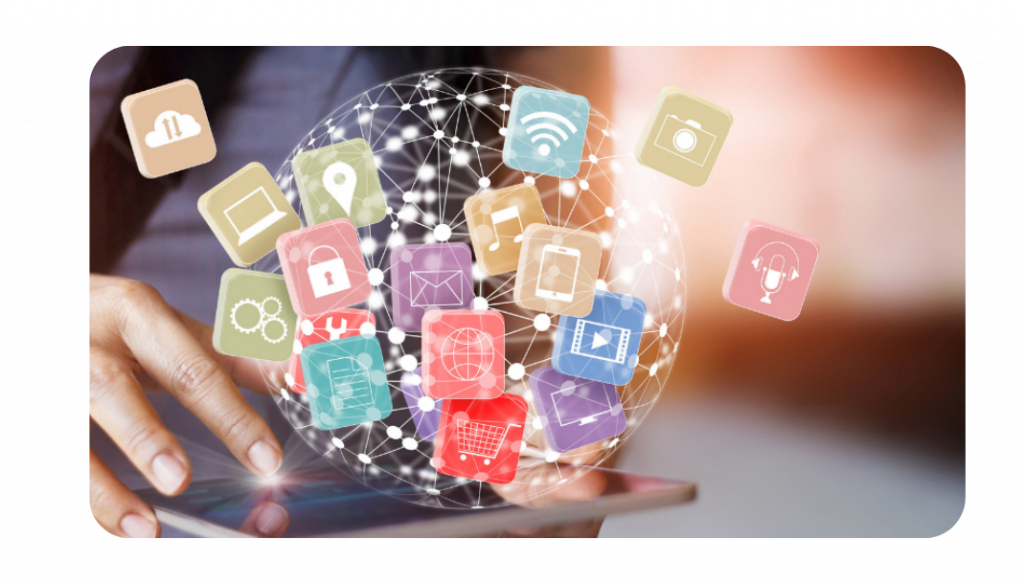 As the channels by which clients communicate evolves, omnichannel software can provide several benefits in helping businesses get closer their clients, meet their needs, and ensure long term relationships built on trust and effective communication.
Omnichannel, stemming from the Latin phrase for 'all', is a multi-media contact centre dashboard, which allows companies to interact with clients and enquiries across any platform including phone calls, emails, social media, and web chat, all in one central hub.  
Whether it's a comment on your latest Facebook post, or an enquiry coming through via a webchat, businesses can seamlessly reach their clients using any channel, giving them better visibility across multiple channels and quicker response times.
In this ever-demanding digital era, clients are now expecting more quality support from companies, and a contact centre software can be crucial to overall business success, providing a clear client journey and gaining more insight into their behavior.
The more visibility the better
Improving client communication enhances every aspect of a company, from brand reputation to consumer loyalty, and it all stems from you being able to respond to enquiries in a short amount of time and be able to interact with potential clients using the channels that best suits them.
With automated messaging on social media platforms such as Facebook Messenger, or the ease of use to view comments and messaging using omnichannel, it becomes more feasible to view enquiries and respond to them appropriately.
Or perhaps they want to drop an email or a call, but instead of having to log in to your email account or open numerous tabs to see what enquiries you are receiving, you can just log in to the dashboard and access it all in one place.
The more options the better, you're casting the net by which people can communicate with you and using the platform that they are most comfortable with, especially in the current technological climate we find ourselves in.
Analyse client behavior and stay one step ahead
Whether you are B2B or B2C, every company knows the importance of analysing customer insights and behaviour, and as your team have access to one of the most powerful unified communication tools, you are best placed to manage, track, and monitor all client interactions.
When using omnichannel, companies can maximize the visibility and usefulness of their service-level agreements (SLAs) to determine which enquiries are to be prioritized or be placed in the lap of someone who has the expertise to deal with it.
It's all about the client journey, from the moment they click 'post' or 'send', your team is ready to take a proactive rather than a reactive approach to the query or statement that has been sent in the digital sphere.
Key insights and reporting can give you the full scope on:
How many enquiries are being dealt with?
Which channel is most often used?
Time it takes to respond
Whether the client is satisfied
Such reporting allows teams to measure whether SLAs are met or even exceeded, and helping to analyse business performance, areas for improvement and create open and transparent internal and external relationships across all stakeholders.
The term 'Omni' can sound daunting, after all, it literally means, 'all', and that could be a concern to your team who may see the adoption of omnichannel as an additionally complicated idea in their client engagement strategy.
An increased number of communication channels means you are opening yourself up to potentially more enquiries and challenges, but omnichannel presents this as an opportunity to streamline communications and make it easier to access interaction in one central hub.
By making it more accessible for the team to respond to enquiries, you can monitor which member of your team is the most productive across each channel and develop reports to build strategies to improve overall company performance.
Each member of your team has their own unique quality and expertise, so why not put those at the forefront by automatically directing or delegating enquiries to members who are best qualified to handle queries.
This will allow firms to deliver more efficient customer service, achieve higher levels of customer satisfaction and increase the possibility of strengthening their brand reputation.
Click here to find out more about how omnichannel can benefit your company.