'M2M' knows all about YOUR business…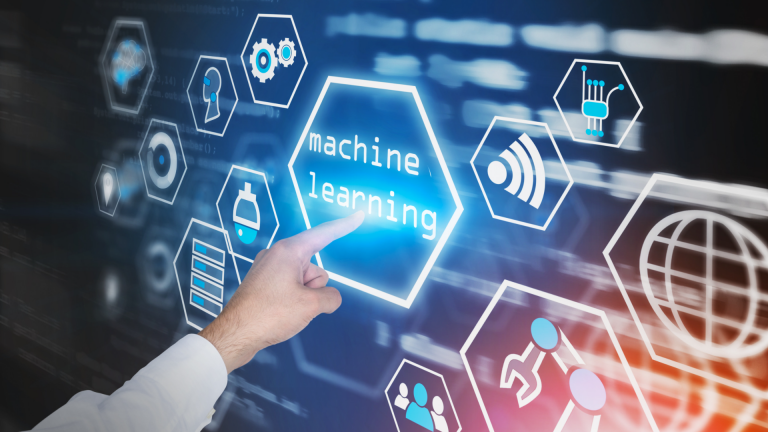 As Artificial Intelligence (AI), continues to develop at an accelerated rate, we are trying our best to keep up and learn more about the future of technology, but what about the machines itself, are they trying to learn whilst they show advancement?
Machine-to-Machine (M2M) Learning is a type of technology that helps computer systems to learn directly from data, records, and experience, which imitates the way humans learn and gradually improve its accuracy.
By empowering computers to execute simple tasks intelligently, machine learning programs, rather than following predetermined laws, can perform complicated processes by learning from results.
M2M can be used to identify any technology that allows networked computers to share information and execute acts without humans being manually aided, achieving this through programming the computer every step of the way.
It's not just the simple tasks, take for example photo recognition and translating pictures into speech, such complicated and time-consuming tasks can be completed by M2M in a matter of minutes without the need of manual programming.
What different types of M2M Learning are there?
Where do you start on the types of M2M Learning! There is supervised, unsupervised and semi-supervised, with the popular type of M2M being supervised learning which is using an algorithm to predict output variables.
The reason why it is supervised is that the process starts out with inputting variables and outputting variables with the goal of the machine will eventually predict the output variables.
The benefits of supervised M2M Learning include:
Predict demand (how much product to buy next week)
Predict customer churn (which customers are going to the competence next month)
Detect fraud (which purchases or transactions are fraudulent)
Predict cancellations (of hotel reservations, restaurant tables)
Prevent payment defaults (predict whether a customer will stop paying)
The purpose of unsupervised learning is to simulate the underlying structure or distribution of the data. They are considered unsupervised lessons because there are no right responses, unlike supervised learning, because there is no teacher.
The final type of M2M is semi-supervised which can often be expensive and time consuming to label data as it may require access to domain experts. Whereas unlabelled data is cheap and easy to collect and store.
Want to find out more about our game changing 5G Multi-Network Sims and how they can benefit your company?
Call our team and you'll speak to someone who really understands our products and can give you an estimated quote, no hassle, no obligation.
A named and dedicated account manager will allocated to you, and provide a consultative approach to help find the right solution for your organisation. 
Call us on 0345 030 5601 or, alternatively fill in the form and we can call you back. 
Advancements and the rise of 5G
With the rise in 5G, the impact on M2M will mean lower latency and quicker connectivity making it easier and more reliable and give improved results whilst 5G would also allow for M2M devices to use less power.
Some trends that can be seen in the future of M2M Learning is it becoming an integral part of AI systems, helping machines to make sense of the meaning of data and to connect with AI systems to enable machine learning algorithms to continue learning with emerging information on the internet.
Another key element that M2M learning could develop into is the technology becoming a Cloud-based service or M2M Learning-as-a-Service (MLaaS) however this is down to the importance it offers business applications.
Some more predictions regarding the development of M2M Learning includes the collaboration with other technologies to achieve better learning processes. Over the years M2M Learning will become more accurate and relevant, moving closer to individuals' users' preferences.
In the future the advancements M2M would lead to is more unsupervised learning which will benefit businesses more with the outcomes they would offer.
Benefits to Organisations of M2M Learning
M2M Learning has many advantages for businesses and can help businesses gain competitive advantages due to the opportunities M2M can offer. Some of these benefits include reduced costs due to the lack of maintenance, boosted revenue through new opportunities and improved customer service through supporting service teams with their processes.
Benefits of M2M Learning include: 
Customer Lifetime Value Prediction – sending the best offers to individual customers based on their past browsing and purchases 
Predictive Maintenance – Use Machine Learning to find insights and patterns within their factory data which reduces risks of unexpected failures and eliminates unnecessary expenses.
Eliminates Manual Data Entry – Allows more time for staff to focus on other tasks that add value to the business
Financial Analysis – portfolio management, algorithmic trading, loan underwriting, fraud detection  
Improving Cyber Security 
Increasing Customer Satisfaction – previous call records are able to analyse customer behaviour so a client is then assigned to the suitable customer service area which then reduces cost and time  
How M2M Learning can Benefit Specific Sectors?
Finance: 
Banks and other financial businesses have utilised M2M to help prevent fraud by identifying important data. The insights identified can also help with bringing to the forefront investment opportunities. Data mining is another technology facilitated by Machine Learning and can identify clients with high-risk profiles or find warning signs of fraud using cyber-surveillance.
Legal:
Machines are much faster than we are, this has its perks in legal sectors where machines are able to learn how to review documents, pull out key information and decide if they are useful or relevant to certain cases. Rather than replacing humans, the machines have the ability to learn how to do repetitive tasks efficiently, reducing the overall workload for employees but also allowing them to become more productive and focus on more important tasks.
M2M learning is able to pull data and analyse it to aid firms in answering questions, knowing the customer and also knowing their own business more. Keeping records and data surrounding the customer as well as the employees and departments means the machines are able to allocate clients to the appropriate people.
Professional:
Similar to the law sector, M2M can be utilised to perform repetitive tasks, take on extra workload and do this all accurately and efficiently, saving on extra pressure for staff. It is also able to help delegate tasks and resources to certain projects. The ability the machine learning has to learn from previous tasks and decisions, means that it will continuously improve and find quicker and new ways of completing tasks.
Contact Centres:
Contact centres can benefit massively from machine learning if they have not already adopted it into their business model. By deploying M2M in a call centre it allows the customer satisfaction element to become managed by the machine.
This ultimately means you can help customers reach the correct person and department in a short amount of time, avoiding passing the customer around and making them wait for long periods of time which would aggravate them more.
Additionally, it would keep track of callers who have issues they need to follow up, directing them through to the same representative they have been speaking to about their issues, as well as offering the staff notes on the issues and who they have spoken to previously, this saves time and frustration asking the customer to explain their situation several times.
All of this allows a reduction in wait times and an increase in customer satisfaction.
Education:
The introduction of personalised learning, facilitated by M2M, has the ability to give students in the same classroom different curriculum content that is relevant to their own pace and level. This is especially beneficial to online learning at the moment as it means students will not fall behind their peers and are meeting their personal targets.
Machine learning can support teachers by informing them what the next topics and lessons should be in order to benefit students, M2M knows this by comparing data from the students such as test scores and understanding to then decide the best way to increase learning. By keeping track of students' information, machines are also able to flag up warnings for students' behaviour, bad habits, or issues that arise that may be affecting their learning and ability to pass.
M2M Learning is highly beneficial for businesses, if they are not already using it in some form or another it is key that they consider the implementation as the benefits in relation to customer satisfaction are necessary to keep client and customer interest.
Companies need to keep in mind that there are some issues with security and the creation of bias data that need to be addressed before committing to M2M. With the amount of benefits offered, it's no wonder so many companies in different sectors use M2M to complete tasks, help with customers and analyse data!
Find out more about our Multi-Network Sims
Our Multi-Network SIMs are the most adaptive, resilient solution on the market, that singular network sims simply can't compete with.
Click here to find out more.