All You Need To Know About The iPhone 14 & iPhone 14 Pro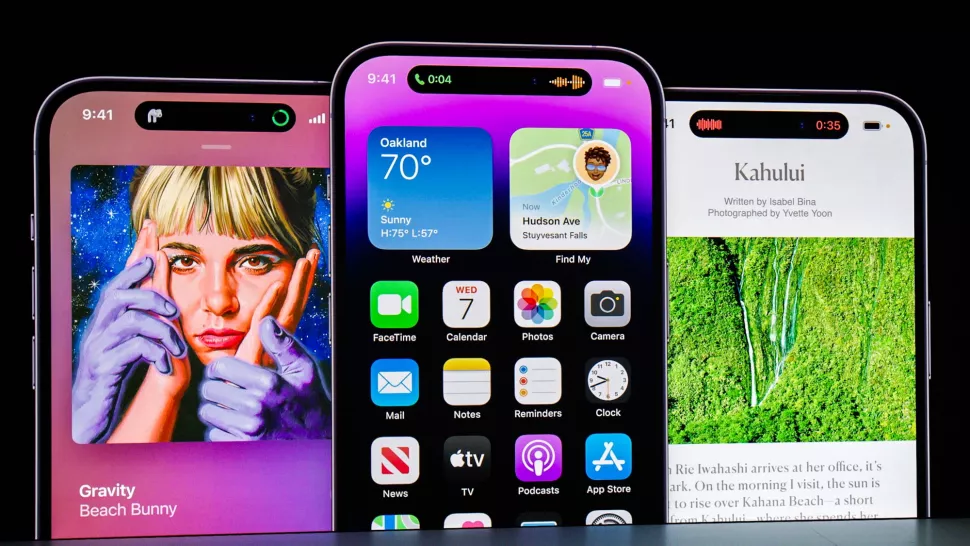 Apple has not only released one new iPhone in this past week but two!  Other products have also been released, but today we will be focusing on the brand new iPhone 14 and iPhone 14 Pro. Here is everything you need to know about Apple's latest releases!
The iPhone 14 & iPhone 14 Plus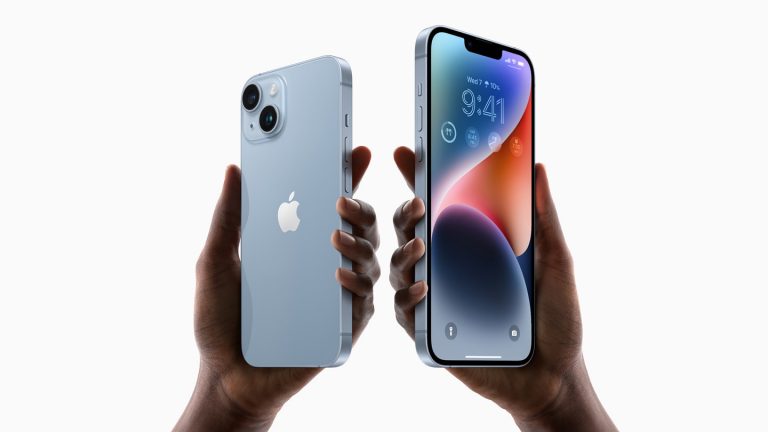 Screen Size
The screen on the iPhone 14 is 6.1 inches which is the same size as the iPhone 13. If you're looking for a bigger screen, the iPhone 14 Pro may be the one for you as it boasts a bigger 6.7-inch screen. Both screens have an OLED display creating clear vivid images. They also come with a Ceramic Shield on the screen for extra protection against cracks and chips.
Battery Life
Apple has announced that the iPhone 14 promises the best battery life ever on an iPhone. Plus, both include the handy feature of wireless charging.
Colours
Both phones will be available in five colours: midnight, starlight, blue purple and product red.
Camera
The main camera on both phones is 12 megapixels, the same as an iPhone 13.
The front camera also has 12 megapixels.
Storage
The storage capacity on both phones is the same. You can either get 128GB, 256GB or 512GB.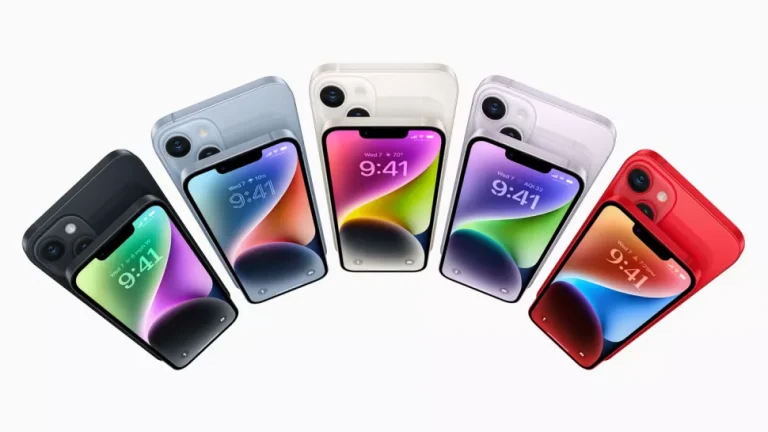 Emergency SOS
Apple has released an Emergency SOS via satellite which you can use to communicate when you're out of cellular range. This launches in November and is free to use for two years.
Crash Detection
Both phones are also being installed with crash detection. This will detect whether you are in a severe car crash, and automatically call the emergency services, provide your location and send a message to your emergency contacts. This software will only work when you're driving.
Camera Sensor
These phones both have a bigger sensor (1.9 microns, and 49% low-light improvement). This means that when you take a picture in low light, the quality will be far better on these models of phones, than on previous versions. This new feature works for both the main camera and the front camera.
Photonic Engine
The new Photonic Engine will also help improve the quality of your low-light images. 2x improvement of the front camera, 2ximprovemenbt of the ultra-wide camera and 2.5x improvement of the main camera, so you should see significantly clearer images on these models.
Action and Stabilisation Mode
Action and stabilisation mode are both improving your videos. The stabilisation mode has been improved so your clips will be less shaky and the playback will be more smooth. Action mode enables you to capture a smooth video, even when the subject being captured is in the middle of the action.
e-Sim
The iPhone 14 and 14 Plus only support e-sims. These are digital sims which you can activate at the beginning of your contract. They are being used to replace the plastic sims which we all put into our phones. e-sims make it easier to switch networks, despite being unremovable from your phone, unlike the plastic sims. You can also have up to five virtual sims at once, so you can switch between networks if you find yourself without any signal on your usual network. They are also using less plastic, reducing the effect on the environment, which we are all for here for at Matrix247!
The iPhone 14 will be available on the 16th of September 2022, and the iPhone 14 Plus will be available from the 7th of September 2022.
The iPhone 14 is priced at £849 and the iPhone 14 Plus is £949.
Overall, there have been slight improvements when comparing the iPhone 14 & 14 Pro to the iPhone 13 models, however, we don't think it's significant enough for iPhone 13 users to upgrade their models just yet. Older iPhone users or anyone looking for better camera quality will be more suitable to upgrade their current phones to the iPhone 14 & 14 Pro.
iPhone 14 Pro and iPhone 14 Pro Max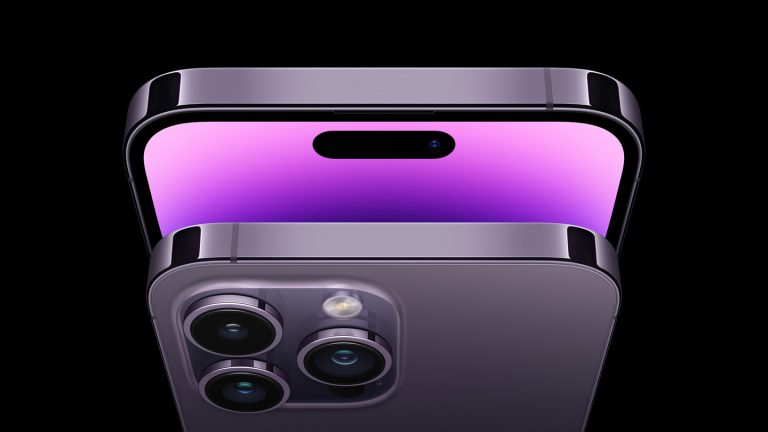 Dynamic Island
The most talked about feature on the iPhone 14 Pro is the 'Dynamic Isalnd' which is replacing the notch found at the top of many iPhones. The dynamic island changes shape depending on the notification being shown.
Display
The display on the iPhone 14 Pro and Pro Max is now brighter, at 1,600 nits, making it easier for you to see your screen in sunlight.
Always On Display 
Despite being a feature on many android phones for a long while now, iPhone has announced that the iPhone 14 Pro will now have an always-on display. This display will just be a darkened version of your lock screen, which can be customised to your liken. iOS 16 does have the ability to have interchangeable lock screens with different widgets, clocks and notifications displayed. This means every time you glance over at your phone when using this function, different information will appear each time. The always-on display can drain your battery, however, it can be handy for those who are constantly checking their phones and looking at their notifications.
Camera
The iPhone 14 Pro and iPhone 14 Pro Max have been fitted with a 48-megapixel camera, giving you more detailed photos. The phones are also installed with software to improve low-light images, just like the iPhone 14 & 14 Plus. There is also a new flash on the iPhone Pro & Pro Max to help improve images taken in low light. It contains 9 LEDs so will be able to brighten up those photos taken at dusk!
Battery Life
Apple has promised an all-day battery life on the iPhone 14 Pro & Pro Max. Just like many other of the latest phones on the market, the iPhone 14 Pro & Pro Max can be charged wirelessly.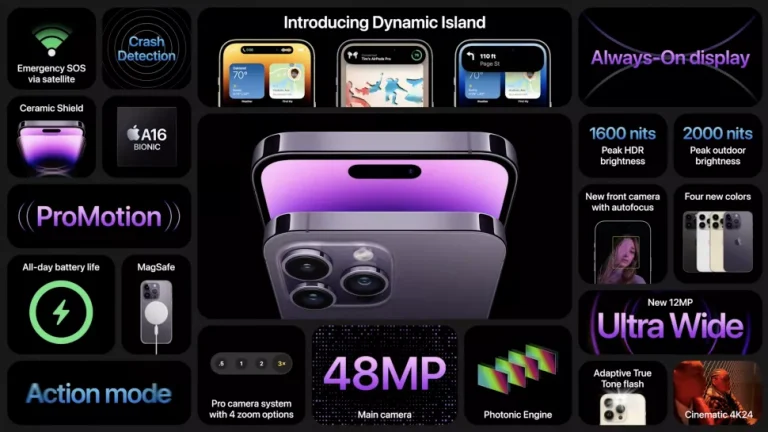 The iPhone 14 Pro and Pro Max will be available on the 16th of September 2022.
The iPhone 14 Pro is £1099 and the iPhone 14 Pro Max is £1199.
The iPhone 14 Pro is definitely going to cause a stir on the phone market as phone enthusiasts are already deliberating whether this could be a contender for their best phone lists. It would be worth keeping an eye out on review sites once the phones are released to see what they think once they have their hands on them!
Looking For A Business Mobile Package?
Find the perfect mobile for you! Whether you're looking for a robust mobile fit for a construction site, or the latest iPhone such as the iPhone 14, our team can recommend the best phone for you! Working with the top-tier networks of Vodafone, O2 and EE, we can tailor packages so your organisation can have different tariffs with different networks, all on the same bill!