5G has just arrived...but how long before 6G surfaces?
So what is 5G? 5G stands for 'fifth generation mobile networks' and is the next step in mobile networking that everyone needs to know about. 5G was first deployed widely in 2019 but introduced in 2018 when South Korea began offering the network, with growth expected in the next few years to follow. 
5G is set to quickly replace the current 4G technologies; while 5G offers some exciting new opportunities for stronger connections, ease of streaming and is capable of much more than 4G currently offers, this jump between generation mobile networks is not new. The first-generation mobile network known as 1G, was introduced in 1979 and this was ultimately followed by 2G in 1991. The more recent mobile networks include 3G, introduced in 2001, which was four times faster than 2G and was part of the rise in activities such as video conferencing and video streaming. In 2009, 4G was introduced; this network is the current standard across the world and has allowed faster access to things such as the web, gaming, HD streaming and conferences. With the network continuously improving and the huge demand for improved broadband and connectivity in the new agile working era,  it was only a matter of time before 5G was introduced.
Similarly to 3G and 4G in terms of transmission 5G will emmitt radio frequency via mobile masts straight to a smartphone where you can then use the internet at a faster rate. However, for 5G to be deployed there needs to be new infrastructures built as well as the use of cloud technologies and Massive MIMO (multiple-input multiple- output) which allows the transmission and receival of multiple data signals. 
5G has been branded as 'The Internet of Things Era' ;this is because it is ideal for connecting devices due to the increased signal strength, allowing stronger communication which can be used for technologies such as self-driving cars, making them more reliable  . This will help organisations who rely on their devices being connected as we move into a more digital phase, some examples include connecting smart cities, factories and impacting industries such as health sectors, automotive, media and gaming as well as many more which will be discussed in more detail below.
There are many benefits compared to 4G such as faster download and upload speeds that are anticipated to be 10 to 20 times faster than the current 45Mbps offered by 4G. Technologies such as video streaming and video calling should be without glitches.
How will 5G replace broadband?
One thing that 5G is also capable of is the possibility to replace home and business broadband. 5G broadband will replace the final physical connection with a wireless network connection and the  aim of 5G broadband is to introduce  average speeds of 80-150Mbps for people who currently do not receive high broadband speeds due to their remote location. Another important benefit of 5G broadband is that it's a  lower operational cost as it is a matter of plugging in a router rather than needing an engineer to hook up a building to broadband. However, a higher electrical and maintenance cost is likely to be born when switching to 5G broadband. Previous mobile networks have not had the capacity or speed to deploy mobile networking broadband in the UK which makes 5G a solution to allow for mobile broadband options. 
The increased capacity that is offered by 5G means that there is potential for businesses to optimise their current processes. This includes utilising 'real time service', IoT (internet of things), business applications and more specific industry technology such as Augmented Reality (AR) and Virtual Reality (VR), autonomous vehicles and robotic surgery. 
The increased connectivity can help provide organisations a competitive advantage, as currently with 4G there is a delay between command and response. Superfast broadband also has a delay, whereas  5G can respond almost instantly. This connectivity makes it easier to access data which would benefit things such as large events with little signal, providing higher performing technology.
One key factor that 5G would massively support is remote working which has grown into the new normal for work in the current climate. It's also possible that many organisations will never go back to 'normal' office life, and that working from home will continue to shape the future.  5G would allow for stronger connection with conference calls, enhance collaboration with employees with online meetings and overall connectivity where employees may struggle with connection due to the amount of people working from home and using the Wi-Fi. This is where 5G broadband may also be a solution to these problems. This could help organisations increase their efficiency and productivity putting them at a competitive advantage. 
What sectors may see benefits from 5G?
Healthcare
The healthcare industry would be able to benefit from the low latency and high response speeds offered by 5G enabling things such as robotic surgeries that could be done remotely. Other technologies that 5G would enable in the health industry includes telemedicine, patient data being updated in real time and analysed before referral. 5G could also enable technology such as wearable fitness devices that monitor a patient's health in real time which can then be reported and send alerts to doctors if an emergency occurs.  
Retail 
The use of 5G within retail allows the opportunity to blend the physical and virtual experience offering customers a different and more in-depth experience. For example, using AR  where customers are able to view the products before ordering, virtually trying them on/placing them in your house virtually or personalising products. It could also enable customers to use their phone in a shop, point it at a product and get more information about the product or even see demonstrations. 5G can also enable VR headsets which would allow an even more immersive experience where a customer could walk around somewhere like a showroom and test drive cars.  
Manufacturing
5G is key to the "fourth industrial revolution" or "industry 4.0" which is the next key step in manufacturing. 5G would enable ease with the Internet of Things (IoT), allowing smart factories to make processes more efficient, less costly and more effective. Other technologies that would be enabled include 5G drones that could work collaboratively checking buildings infrastructure for faults or junior engineers wearing 5G VR headsets gaining virtual help from senior staff around the world allowing for remote training. 
Law
The legal sector could also see a benefit from the use of 5G devices due to download speed allowing a more mobile way of working as well to complete tasks at various locations such as with clients. It would also enable everyone to access the same data capabilities ensuring a more level field and potentially adding a competitive advantage. 
Finance
The finance industry will see a particular impact with the use of 5G devices, allowing an update of technology both internally for the business and externally for the customer, putting them at an advantage for customer satisfaction.The increase in speed offered by 5G devices and opportunities for banking at home, on the go and via wearables allows customers to get their tasks done quicker, without needing to wait for help or going into a branch, helping boost satisfaction. This could see the increase in using technology and wearable devices for banking and payments which could extend the realm of what devices can be used to pay with, introducing other Internet of Things (IoT) devices or even VR. The use of 5G enabled devices early would encourage an increase in customers and market share. In terms of 5G helping financial businesses internally, use of 5G could be used for developments behind the scenes making processes smoother for staff and the business.
With any new technology, there is always fake news, conspiracy theories and misleading information. In regards to 5G, there is a lot of misinformation relating to 5G and what the new technology could do in terms of impacting people's health negatively with previous rumours linking it to cancer and COVID-19.  There is various research that concludes that 5G will not affect your health. This is because 5G belongs to the same group of radio waves that have been used by technologies for years. To date, and after much study, no adverse health effects have been causally related to wireless technology exposure. 
The World Health Organisation (WHO) is undertaking a radiofrequency exposure health risk evaluation. As the latest technology is introduced and more data on public health becomes available, WHO will review existing evidence relevant to possible health effects from 5G exposure. It is likely that there will be a slight increase in total exposure to radio waves when 5G is applied to an existing network or in a new region. However, relative to the recommendations, total exposure is supposed to remain minimal and, as such, there should be no effects on public health.
Of course, with the deployment of 5G it leads to talks about "what's next?" and with people asking about what 6G will do. At the time of writing,  6G is in the early stages in terms of research and not currently a real functioning technology. The CEO of Huawei, Ren Zhengfei has said that 6G technology is at least 10 years away as with every mobile network generation there needs to be standards set by the industry which can take years to set.  
6G is expected to not only enable an overwhelmingly smart, reliable, scalable and secure wireless network, but also to integrate space communications to create an omnipresent wireless network, in line with the need for true wireless ubiquity. The pattern of each generation of mobile networking has been speed, so it is possible that 6G would be quicker than 5G but the exact speeds have not yet been decided, this will be down to the International Telecommunication Union (ITU).
5G technology is definitely something that organisations need to consider and get on board with as it would not only benefit you internally,  but also externally with customer satisfaction and communication. 5G will eventually take over 4G as each mobile generation network has so the sooner organisations adopt it,  the better it may serve in providing a competitor advantage and increasing productivity.. 5G was something that could be expected when comparing to the trends in the generational networks which have been around as long as mobile phones have. This is something that can be expected to grow as technology becomes a part of daily life more and the demand for use rises and with talks of 6G, the mobile generation networks will keep expanding and growing in order to meet the demand of a technological society. So, I wonder how fast 7G is going to be!
Want to learn more about 5G for your sector?
Call our team and you'll speak to someone who really understands our products and can give you an estimated quote, no hassle, no obligation.
A named and dedicated account manager will allocated to you, and provide a consultative approach to help find the right solution for your organisation. 
Call us on 0345 030 5601 or, alternatively fill in the form and we can call you back. 
Latest
Blogs
News
Articles
Events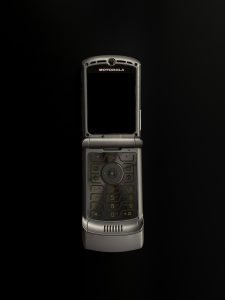 Overseeing multiple business phones within an organisation is often seen as a chore but controlling mobile data usage is crucial to avoid excessive charges and maintain operational efficiency.
In this guide, we will provide valuable insights and strategies tailored specifically for managers seeking effective mobile data management without incurring unnecessary expenses.
Read More >
Brace yourself for lightning-fast speeds and unparalleled connectivity that will revolutionise the way you operate, empowering seamless communication, collaboration, and data transfer like never before. With 5G as your ally, you can work from anywhere, at any time on any device. It's time to embrace the next gen technology that will redefine the future of business.  
Read More >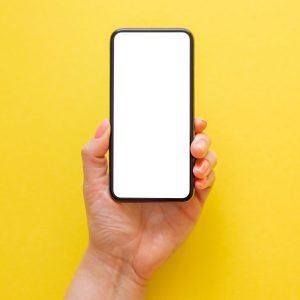 Staying connected and productive is essential for running a successful business. One crucial factor that can make or break your mobile experience is the battery life of your phone. . T Matrix247 have compiled a list of the best business phones with impressive battery capacities
Read More >