Act Now to avoid great british switch off:
BT to shut down many postcodes in Greater Manchester by end of May 2023
Matrix247 survey highlights that 28% of UK organisations remain oblivious to the Great British Switch-Off, despite BT Openreach shutting down old traditional analogue and legacy digital (ISDN) telephone exchange and networks every month.
The potential impact of the switch-off, which BT Openreach have been publicising for a couple of years now, could be detrimental for organisations that have yet to migrate to newer 'Voice over secure internet links', VoIP-based technologies. This could result in a loss of phone services, downtime and reduced productivity, affecting both cash flow and reputation. To avoid any disruption to operations, it is critical for organisations to plan and execute a smooth migration to newer technologies.
Simon Nolan, the CTO of Matrix247, (and BT Openreach partner) expressed his concern that there are still a number of UK organisations that have still not made contact: "It's concerning to see that a significant number of business leaders are yet to consider the switch off as a high priority. At Matrix247 we understand the impact inaction could have on organisations, which is why we engage with our customers and prospects to offer guidance around the switch off."
Nolan continued: "We have already successfully transitioned over 600 Lancashire and Northwest organisations onto future-proofed communication systems and networks. Our goal is to make business leaders aware of the need to act and to provide them with the support they need to make a smooth transition to VoIP-enabled technologies with a considered approach, as opposed to being rushed at the very last minute."
Stephen Pritchard, the CEO at Matrix247, emphasised the importance of acting before it's too late. "The switch off is the elephant in the room for the SMB sector. Our advice is to not let the switch off creep up on you and leave your business exposed – make the smart move and get the ball rolling today to simply get all the facts and options on the table. If you then decide to delay once you have the facts, it's a lot wiser than be caught short when your postcode exchange is announced for the chop! " he concluded.
Act now to avoid disruptions to your phone services!
Learn more about Matrix247's cloud telephony solutions:
Latest
Blogs
Case Studies
Articles
Events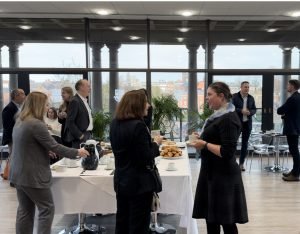 Discover how Cheshire & North Wales Law Society and Matrix247's recent legal seminar helped senior law firm partners and management develop strategies for standing out in a crowded market. Packed with insights, laughs, and inspiration, this event provided valuable guidance on differentiating to win and retain clients while achieving sustainable and profitable growth.
Read More >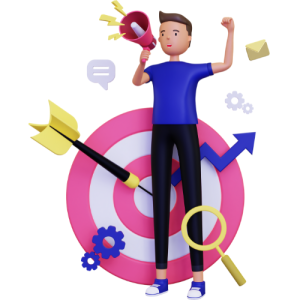 Company culture – the most important thing that nobody really understands. It's like the unicorn of the business world – everyone talks about it, but nobody has ever seen it. Many companies claim to have a great culture, but their employees are secretly plotting their escape. Others have terrible cultures, but their employees are too scared to leave because they're paid in snacks and ping-pong tables.
Read More >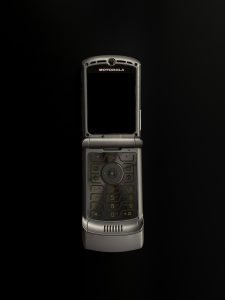 Overseeing multiple business phones within an organisation is often seen as a chore but controlling mobile data usage is crucial to avoid excessive charges and maintain operational efficiency.
In this guide, we will provide valuable insights and strategies tailored specifically for managers seeking effective mobile data management without incurring unnecessary expenses.
Read More >