Matrix247 and Melbec Microbiology co-fund life-saving equipment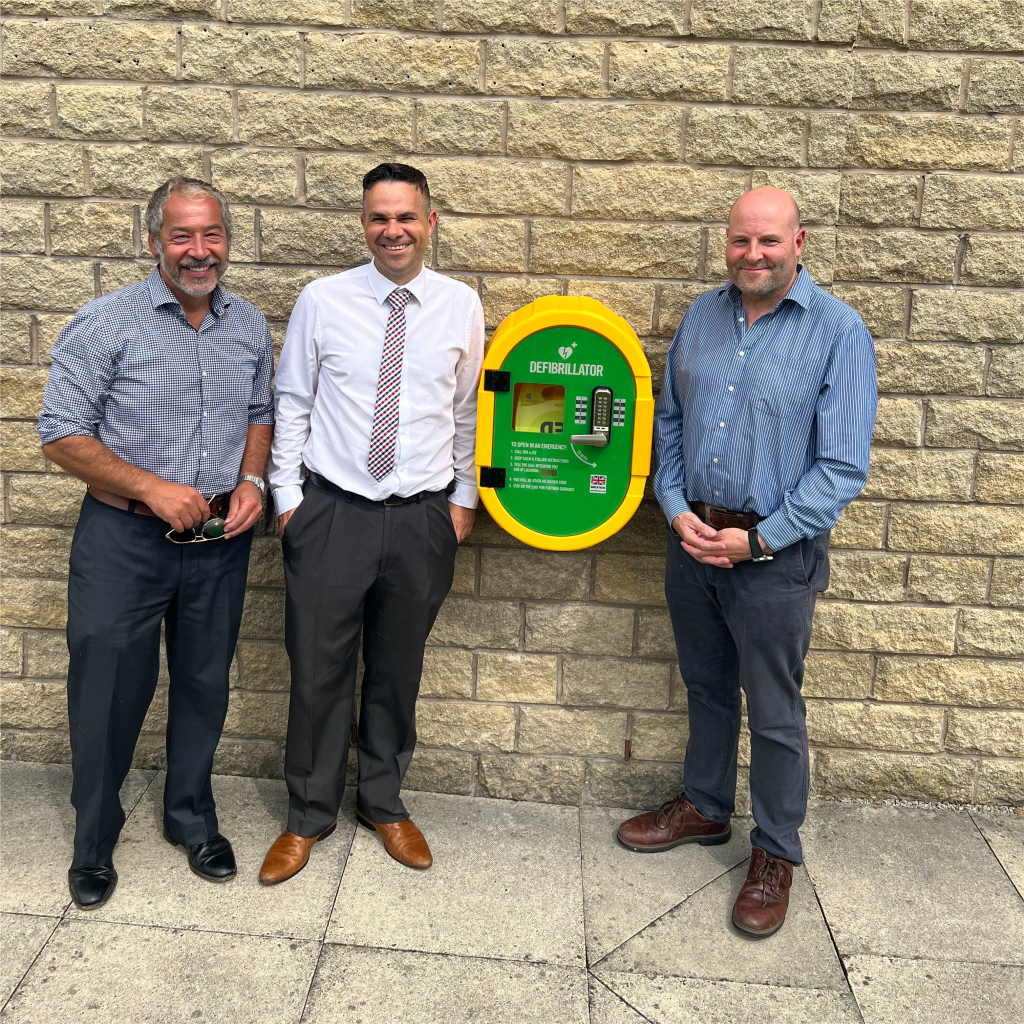 As featured in the Lancashire Telegraph, Matrix247 and Melbec Microbiology are delighted to announce their life-saving defibrillator has been installed, after our Chief Technology Officer and Engineer witnessed a severe heart attack in public and performed CPR in an effort to save a man's life.
A lifesaving piece of equipment has been introduced to our head office in Kingsway Haslingden.
Provided by St John Ambulance, our new defibrillator has been installed outside the buildings, allowing members of the public to gain easy access to the machine in case of an emergency via a 999 call and help someone suffering a cardiac arrest.
Matrix247 and Melbec Microbiology both decided to install the new defibrillator after Matrix247's CTO, Simon Nolan and engineer Paul Chester, witnessed a severe heart attack in public and performed CPR in effort to save the man.
When the ambulance arrived at the scene, staff shared the significant impact a defibrillator would have in a life-or-death situation, leading Matrix247 to team up with Melbec Microbiology to co-fund a defibrillator in the case of an emergency.
Simon Nolan, our CTO said "I'd like to thank the St John Ambulance service for the fantastic support they provided throughout, and for trusting us in making the community a better and safer place. After seeing first-hand, the impact of CPR vs a defibrillator, I felt it was critical for Matrix247, as an established business in a residential area, to co-fund this piece of life-saving equipment for the local community."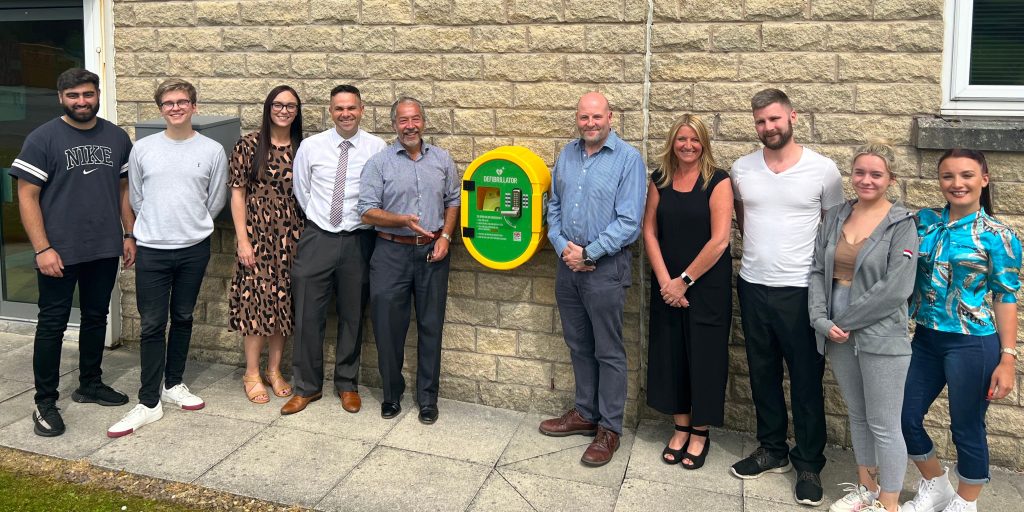 Dr. Nigel Mellors, Managing Director at Melbec Microbiology, was delighted to co-fund this crucial initiative. He added: "Having been established in Haslingden for 13 years, Melbec Microbiology has always been keen to contribute to the wider community where we can. We thought that a public access defibrillator would be a welcome addition to our business park and the wider community. We are delighted to have worked with our neighbours, Matrix247 on this addition to our estate".
Both Matrix247 and Melbec have been doing leaflet drops around the area to help spread awareness of the defibrillator and have taken training sessions to better understand how the machine saves lives and the procedure of it being used on an individual.
Both ourselves and Melbec aim to continue providing support to the local community which has been recognised by members of the Rossendale Council, including Mayor Cllr Anne Cheetham.
Cllr Cheetham has been campaigning for community defibs in the Rossendale area and said: "I am pleased to see this wonderful investment in a defibrillator at the Matrix247 and Melbec premises. Prevention to save a life is one of the best ways that they can assist their employees and the local community, and initiatives like these are a step in the right direction"
Around 30,000 people suffer cardiac arrests in public places each year and with no defibrillator, the survival rate is only 5%.
With a defibrillator and the implementation of Cardiopulmonary resuscitation (CPR) the survival rate is as high as 75%.
Where To Find Our Defibrillator
Our office address is:
Matrix House, Kingsway, Rossendale, BB4 4QJ
Other locations of local defibrillators include:
Neary's 425-427, Helmshore Road, Rossendlae, BB4 4JR
Haslingden Cricket Club, Bentgate Cricket Ground, Clod Lane, Rossendale, BB4 6LX
Rossendale Golf Club, Ewood Lane, Haslingden, Rossendale, BB4 6LH
How To Use Our Defibrillator
In case of an emergency, where a suspected cardiac arrest is taking place, call 999 immediately. The emergency services will then use The Circuit, a defibrillator network where all the nationwide defibrillators can be found. Many defibrillators don't get used because the emergency service doesn't know where they are or how to access them. This can cost lives, so being a part of The Circuit is vital. 
Once the emergency services have been rang, they will direct you to the closest defibrillator if they believe the patient is suffering from a cardiac arrest. The call holder will provide you with the code to open the defibrillator. CPR should be delivered whilst you're waiting for the defibrillator. 
Once it has arrived, the defibrillator will have clear instructions on how to use the device. They usually have paddles or sticky pads to place on the chest of the patient, one below the right shoulder and another over the left nipple. Before shocks are delivered, make sure no one is touching the person who is about to receive the shock. 
Once a responder is on scene, they will take over and give CPR. They will decide from there whether there is a normal pulse or whether another electric shock is necessary. They may decide to give some medication such as adrenaline to help assist the heart.
Interested in our culture?
Check out our about us page and discover more about what we do!