How To Determine The Best Phone System For Your Organisation
There are several factors to consider when determining the best phone system for your organisation:
Organisation Size & Needs
The telephony solution that is right for your organisation will depend on the size of your company and your specific communication needs. For a more complex system, you may require call recording, softphones for remote working capabilities, or call reporting to measure activity and service quality.
Consider your budget when selecting a phone system. Cloud based phone systems may be more cost-efficient than on-premise systems as they require no upfront cost and provide a very quick return on investment.
Choose a phone system that can easily scale up or down as your organisation grows or changes. Ensure you choose a provider with great customer service who will support your organisation as it grows. 
Consider the features that are important to your organisation, such as voicemail and call forwarding. A good provider will build all the features you need into your phone system. 
If you use tools, such as customer relationship management (CRM) software or collaboration software (i.e. teams) a cloud-based phone system can easily integrate with multiple different software. 
By considering these factors, you can determine the best phone system solution for your organisation. Providers such as Matrix247 have strategic partnerships with the UK's Leading phone system distributors, so can offer product demonstrations on available options to build a tailored solution to meet organisations' requirements.
Find out more about Cloud Telephony here:
Latest
Blogs
News
Articles
Events
Top Tech Trends Your Business Should Look Out For in 2023 Technology is always evolving. Organisations are now using tech very smartly to assist cut costs, increasing profits, and fuel
Read More >
Why Is Microsoft Azure The Best Hosting Service? Microsoft Azure is a cloud computing platform that provides a range of services for building, deploying, and managing applications and infrastructure. Here
Read More >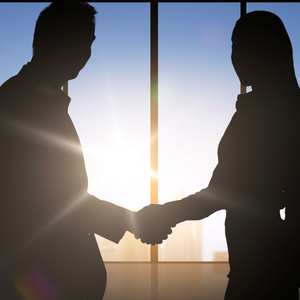 Why Should Your Organisation Work With A Microsoft Gold Partner? Microsoft Gold-Certified Partners are Microsoft's most highly accredited independent technical support providers, who demonstrate proven expertise in delivering quality services
Read More >