maximising the benefits of multi-network SIM's for organisations
With the rise of the Internet of Things (IoT) and the increasing reliance on mobile devices, businesses organisations are constantly looking for ways to improve their network connections and stay ahead of the competition. One tool that has been gaining popularity among businesses are Multi-Network SIMs. 
 A multi-network SIM is a type of SIM card that can connect to multiple mobile networks (such as EE, Vodafone, O2), allowing for greater coverage and better connectivity in various locations. 
How can businesses effectively use multi-network SIM to improve their operations? 
Achieve the Best Network Coverage
With the increasing trend of people working in a more agile and changing locations frequently, the use of multi-network SIMs can provide peace of mind by enabling connection to the strongest, most robust network at any given time, wherever you are. This offers a great degree of adaptability and flexibility, ultimately leading to an optimal connectivity experience. This can be particularly important for businesses that operate in remote locations or areas with limited network coverage. 
Streamlining Mobile Network Management
A multi-network SIM simplifies the management of mobile network connection. With a single SIM card connecting to multiple networks, organisations can manage all their mobile network connections in one place, reducing the time and effort required to manage multiple SIM cards and contracts. Organisations to improve efficiency and reduce costs.​ ​ 
Maximising Cost Effectiveness
Multi-network SIMs are designed to be cost effective solution for organisations assisting in reaping the benefits of connecting to multiple mobile networks for a significantly lower cost than having multiple single-network SIM cards.  
Multi-network SIMs can offer an effective solution for content filtering on mobile devices in sectors such as education and healthcare. Enabling complete control over what the internet content users can access and when. This includes creating granular lists of URLs and keywords to block or allow, as well as adding policies that grant access based on users, groups, or even time of day. 
With the help of AI technology, multi-network SIMs constantly scan billions of URLs and categorise them into databases to identify and block malicious URLs, ensuring the safety of all devices. In addition, these SIMs can also reduce workplace distractions caused by online activities such as browsing social media, checking sport scores, or streaming videos by blocking distracting sites at the network level. Certain websites that consume excessive amounts of data can also be added to block lists such as Netflix and YouTube to ensure your employees are utilising their data effectively.  
Reduce Internet Disruptions
In the event of a network outage, a multi-network SIM can automatically switch to a different available network ensuring that the connection remains uninterrupted. This is particularly important for organisations that rely heavily on internet connectivity, as any disruptions can result in lost productivity and revenue.  
Additionally, with a static IP address, remote access to devices, servers, and other resources can be established without the need for complicated Virtual Private Network (VPN) setups. This can be a valuable feature for companies that require secure remote access to their systems or for those that need to comply with specific regulations ensuring peace of mind knowing that they have a reliable and secure backup data supply with a static IP address. 
Internet Of Things & Machine To Machine Learning
Organisations are now utilising multi-network SIMs to support the Internet of Things (IoT) and Machine-to-Machine (M2M) learning. With the ability to connect to multiple networks, these SIMs can provide a high level of coverage and connectivity for IoT and M2M devices, which often require constant and uninterrupted connectivity. Multi-network SIMs are particularly useful in applications such as asset tracking, fleet management and smart cities where reliable and real time data transmission is critical.  
With the option of choosing the best network available at any given time, organisations can optimise their IoT/M2M applications for maximum efficiency and cost-effectiveness. The use of multi-network SIMs in IoT/M2M learning enables businesses to harness the full potential of these emerging technologies and gain a competitive advantage in their respective industries. 
Multi-network SIMs are a valuable tool for businesses looking to improve their mobile network connection's reliability and streamline mobile network management to maximise cost-effectiveness and improve operations to stay ahead of the competition.  
Find Out More About How Multi-Network SIMs Can Transform Your Business
Latest
Blogs
News
Articles
Events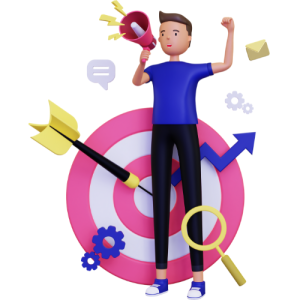 Company culture – the most important thing that nobody really understands. It's like the unicorn of the business world – everyone talks about it, but nobody has ever seen it. Many companies claim to have a great culture, but their employees are secretly plotting their escape. Others have terrible cultures, but their employees are too scared to leave because they're paid in snacks and ping-pong tables.
Read More >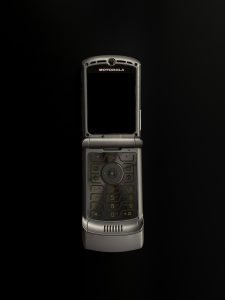 Overseeing multiple business phones within an organisation is often seen as a chore but controlling mobile data usage is crucial to avoid excessive charges and maintain operational efficiency.
In this guide, we will provide valuable insights and strategies tailored specifically for managers seeking effective mobile data management without incurring unnecessary expenses.
Read More >
Brace yourself for lightning-fast speeds and unparalleled connectivity that will revolutionise the way you operate, empowering seamless communication, collaboration, and data transfer like never before. With 5G as your ally, you can work from anywhere, at any time on any device. It's time to embrace the next gen technology that will redefine the future of business.  
Read More >