3 reasons why your client service team needs Omnichannel solutions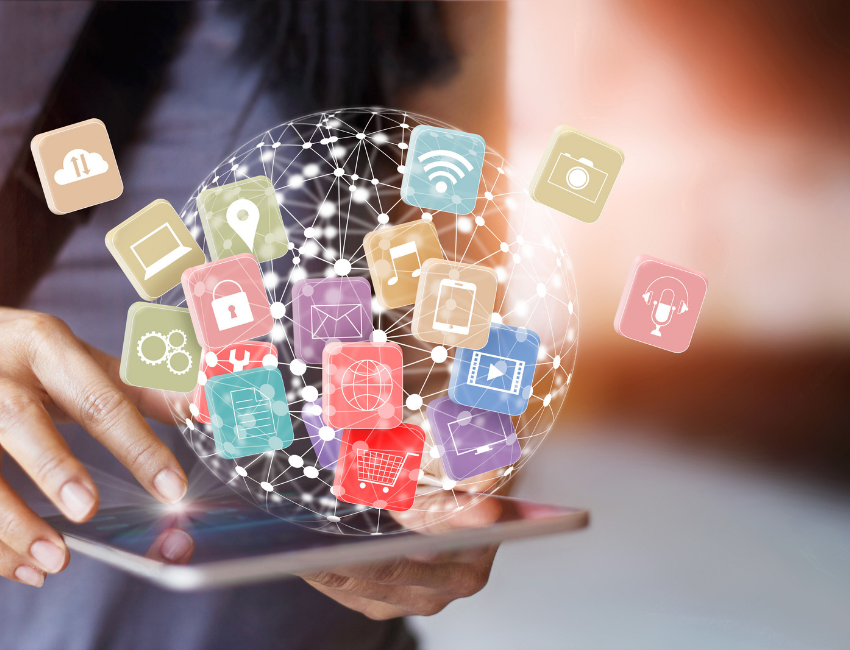 As we continue to see developments in technology and the impact it has on the way companies communicate with their clients, the key to implementing an exceptional contact centre solution is meeting those clients across as many channels as possible.
Talking about 'channels', the buzzword solution that B2C companies are looking into is Omnichannel (also known as CCaaS), a multi-media contact centre dashboard, which allows companies to interact with clients and enquiries across any platform including phone calls, emails, social media, and web chat, all in one central hub. 
Implementing an Omnichannel contact centre solution is a great way to deliver a superior experience to customers consistently, with its game-changing technology helping to provide the framework for employees to be more proactive when responding to enquiries and enhance the client experience.
But why should your company look to implement Omnichannel solutions and how can it elevate your business to the next level? Let's have a look!
Think to yourself, how are we responding to enquiries? And more importantly, are we responding in the most effective way possible?
Let's say you have not yet adopted another channel apart from your phone lines and email, it might work for the minority enquirers, but are you reaching the majority? And with ever-changing customer needs, having just a couple of channels of support is simply not enough to reach every enquiry.
More customers are enquiring online, through web chats, emails, and even social media (comments and messages), which means you are potentially missing out on a large portion of enquirers and potential consumers.
Omnichannel, provides the best of the online and offline world, allowing your staff to respond to all enquiries across any channel that the client/consumer wants to be met on.
It keeps the content and, more importantly, the interaction flowing through different channels, all in one central hub with no channel being limited in a box.
Call our team and you'll speak to someone who really understands our products and can give you an estimated quote, no hassle, no obligation.
A named and dedicated account manager will allocated to you, and provide a consultative approach to help find the right solution for your organisation. 
Call us on 0345 030 5601 or, alternatively fill in the form and we can call you back. 
Describing Omnichannel might make it sound like an expensive proposition, the idea that there is a software that can allow for multi-platform cross-communication, both online and offline, can come across as financially daunting.
But what if we told you that Omnichannel is actually more cost-effective to boost contact centre performance and enhance customer satisfaction, with digital channels such as social media, email and webchat all being cheaper solutions to traditional voice calls.
Speaking of web-chat, 41% of consumers EXPECT live chat on a company's website, so where the demand is proven to be there and is at a third of a cost of a typical phone call, web-chat can tangibly reduce operating costs and increases productivity by allowing multiple sessions to be handled at one time.
Other cost-saving measures include not having to hire more staff to deal with communication demands, as Omnichannel software has an all-encompassing view of enquiries, allowing your current team to handle them more effectively and let technology do the heavy lifting.
Maximise your team's productivity
Omnichannel helps manage hundreds of enquiries, reduces wait times on specific channels, and prioritizes important customers with advanced ticketing, all through a central dashboard.
Talking about the dashboard, it saves your team from having to click on multiple tabs across social media and emails, whilst also having to respond to phone calls, resulting in your team spreading themselves thin and negatively impacting staff productivity.
There are also automated functions that will help your team save a significant amount of time and effort in their day-to-day tasks, with game-changing technology included, suggested responses to enquiries, or enquiries being sent to a specific member of your team through keyword tracking in the message.
This way, enquiries are being responded to by qualified personnel, ensuring staff can increase their performance and enhance the client experience, resulting in a better return on investment. 
The less time spent on being weighed down by several enquiries, the more time can be spent focusing on handling more complex issues and bringing real added value to the contact centre.
As the digital landscape continues to change the way we interact with each other, it's critical businesses adapt to such demands, and if the enquirers are shifting to the online world, the options and 'channels' they use will only keep growing.
The term 'Omni', in the word Omnichannel, is a Latin word for 'all' and that is an apt term for the solution, and whilst it does provide all channels of communication, it also is an all-encompassing business operation strategy that benefits, employee productivity, client satisfaction, brand reputation and profits.
So, what is your company waiting for… the future is now!
Click here to find out more and book a demo on our Omnichannel solution