15 Reasons Why the samsung s23 ultra is the greatest business mobile on planet earth
The Samsung S23 is not only an excellent phone choice for personal use, but is also the perfect business phone. Here are 15 reasons why professionals should consider the S23 Ultra for their next business phone.
The Snapdragon 8 Gen 2 Processer ensures seamless multitasking, making it easy to switch between different business apps without any performance drops.
The split screen feature allows you to maximise productivity by running multiple business applications at once.
The S Pen included in the S23 Ultra allows professionals to easily annotate and sign documents, jot notes, and collaborate with team members.
Samsung DeX allows you to extend your Samsung Galaxy device into a desktop or computing experience, perfect for professionals who need a larger screen or a full keyboard to work on. 
The ability to connect the phone to external devices like smart TVs and smartwatches makes it easy to stay connected while on the go.
Bixby, Samsung's built in personal assistant, allows you to manage your schedule, set reminders, and perform various tasks hands free, allowing professionals to stay focused on their work.
The S23 boasts a long-lasting battery life and fast charging capabilities, ensuring you are always connected, even during busy days.
The S23 Ultra's IP68 certification guarantees its ability to withstand immersion in water, making it an ideal choice for professionals who work in diverse environments. It also offers peace of mind by protecting against potential water damage in case of accidental drops or exposure to rain.
The adaptive 'vision booster' technology adjusts to bright sunlight or poorly lit rooms, ensuring that professionals can work comfortably in any environment.
The four rear cameras, including a 20MP camera, provide unprecedented detail, perfect for capturing images of products or locations for business purposes.
Adaptive video digital stabilisation and optical image stabilisation reduce camera shake, ensuring that professionals can capture high quality videos for businesses presentations.
The Samsung S23 Ultra offers earth inspired hues that are both elegant and grounded, crated with natural dyes. These colours are perfect for professionals who want a phone that looks as good as it performs.
The latest biometric authentication methods, such as facial recognition and fingerprint scanning, ensure that your device is secure and protected, perfect for professionals who need to keep their business information confidential.
Samsung Knox provides multi-layered security, protecting against malware, viruses, and other threats, perfect for professionals who deal with sensitive business information.
With all of these features, and more, the Samsung S23 Ultra is the best business phone on the market, offering everything a professional needs to stay connected, productive and secure while on the go.
Elevate your Business Game with the Samsung S23 Ultra!
Order your new business mobile today and experience the power, performance and professional style of the ultimate business mobile.
Upgrade your business tech today and take your productivity to the next level!
Call us or email us at hello@matrix247.com or alternatively, fill in the form and we can call you back. 
Matrix247 have been proving us with a great service now for many years. We recently purchased a new telephone system from them. Victor and Warren were great! They went through all options with us in detail, to ensure the system met our exact requirements. I would definitely recommend!
This, as with other recent enquiries, have been dealt with quickly and brought to a positive conclusion every time. Furthermore, they've taken the time to give advice and guidance along the way. Really helpful team. Thank you.
As a firm we've dealt with Matrix247 for our telecoms for around 10 years and they have always proven to be reliable, through in their planning and very easy to work with. The project was managed from start to finish by Matrix247 and despite the complexity was done very smoothly with no down-time for our staff. I would highly recommend them.
We are very pleased with our switch over to Matrix247 and cannot recommend them enough. Victor, Simon and all the team have helped us through a very difficult transition and have gone the extra mile to make sure everything was transferred smoothly.
Having moved to Matrix247 we were very impressed with the transition. Victor lead our project and was very efficient and thorough. Since going live, we have been very happy with the service Matrix247 offer us. They are timely in their responses, very efficient!
After engaging with Matrix247 and having a complimentary savings review done, Sharples Group overall communication overheads dropped significantly... and the pro-active customer service team at Matrix247 handled the change-over effortlessly and took full responsibility. A breath of fresh air.
We at Banks Wealth have been Matrix247 since our day 1 in 2011. They have provided excellent support at competitive prices during that time and have helped us expand our communications as our company has grown
We have dealt with Matrix247 recently and could not be happier. Both Vicky and Sarah came to our office to assist us with upgrading our existing system and they were both very efficient, polite and helpful. I would highly recommend them.
Great service from everyone involved at Matrix247. Engineers turn up when they say and sort any issues. Mia, our account manager is very helpful and informative dealing with any of our issues or queries, wouldn't hesitate to recommend the company for any of your communication needs.
Latest
Blogs
News
Articles
Events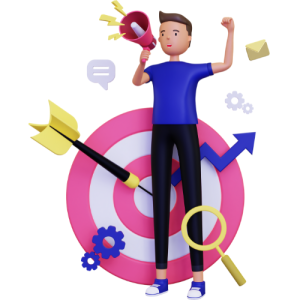 Company culture – the most important thing that nobody really understands. It's like the unicorn of the business world – everyone talks about it, but nobody has ever seen it. Many companies claim to have a great culture, but their employees are secretly plotting their escape. Others have terrible cultures, but their employees are too scared to leave because they're paid in snacks and ping-pong tables.
Read More >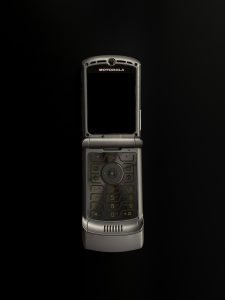 Overseeing multiple business phones within an organisation is often seen as a chore but controlling mobile data usage is crucial to avoid excessive charges and maintain operational efficiency.
In this guide, we will provide valuable insights and strategies tailored specifically for managers seeking effective mobile data management without incurring unnecessary expenses.
Read More >
Brace yourself for lightning-fast speeds and unparalleled connectivity that will revolutionise the way you operate, empowering seamless communication, collaboration, and data transfer like never before. With 5G as your ally, you can work from anywhere, at any time on any device. It's time to embrace the next gen technology that will redefine the future of business.  
Read More >