| | |
| --- | --- |
| Matrix247 Support Email | |
| Matrix247 Self-Service Portal  | Available 24/7  |
| Mon-Fri 08:30 – 17:30 | Call Customer Support: 0345 36 20 247 |
| For Emergency Calls (out of hours) | Call a dedicated Emergency Number |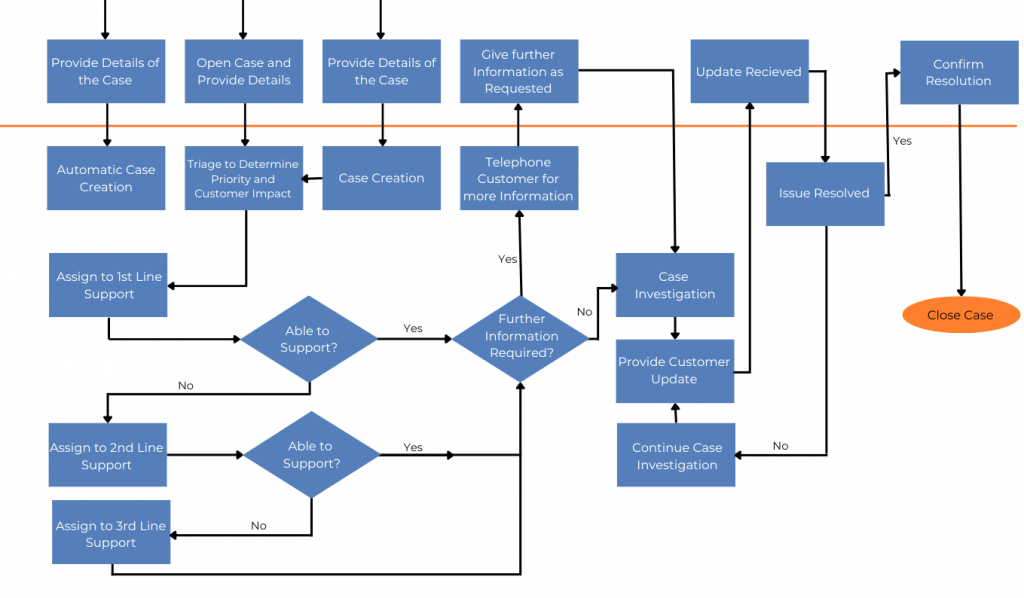 Service Desk Target Response & Fix Times
Priority 

Name 

Description 

Response 

Resolution 

Contact Method 

1 

Critical Business 

Impact 

The customer, regardless of the environment or product usage, has complete loss of service or resources for which no work around exists, and the customer's work cannot reasonably continue. An example of a Priority 1 issue is the entire service is unavailable, and all Users are affected..

30Min

4hrs

Phone & Email to Matrix247 support 

2 

Serious Business 

Impact 

The customer is experiencing significant or degraded loss of service. User can operate but there is a severe impact on performance.

1hr 

8hr 

Email to Matrix247 support or 

Matrix247 Self-serve portal & 

Phone 

3 

Minor Business 

Impact 

The customer has experienced a minor loss of service. A minor service flaw with a work around represents this type of issue. This can include service request changes. 

3 working hours

1+ days

Email to Matrix247 support or 

Matrix247 Self-serve portal 
Faults should be raised by phone (0345 36 20 247). Customers with 24-hour support contracts will be assigned a dedicated support phone number that will route to their dedicated care team. 
Target Response Time: The Company will acknowledge a customer's fault within 30 minutes of it being raised. Where a fault occurs out of hours, a unique case reference number generated by our support portal will be made available during the Business Day.
Target Resolution Time: Resolution times are dependent on the nature of the fault; however, we aim to resolve faults to customer's satisfaction within 2 hours of acknowledgement.
The following escalation process is contained within our Service Level Agreement
Level 1
No response within above SLA's
Customer Services Representative
support@matrix247.com
Level 2
No response from Level 1 within 2 hours
IT Manager – John McElroy
johnm@matrix247.com
Level 3
No response from Level 2 within 3 hours
Group Technical Officer – Simon Nolan
simonn@matrix247.com
Level 4
No response from Level 3 within 4 hours
Chief Information Officer – Sarah Thoburn
saraht@matrix247.com