Award winning Omnichannel solution
Connect with your customers anytime, anywhere on any channel with our award winning CCaaS Omnichannel platform.
It's unified, scalable, and flexible enough to meet the needs of all companies. 
See the technology for yourself with a free demonstration.
Book your 30 minute demonstration today
The customer service platform for everyone.
Our CCaaS, also known as Omnichannel, is an award winning multi-media dashboard with unlimited potential.
Winner of the Innovator of the Year in the Frost & Sullivan's 2021 European CCaaS Radar report, this game changing software manages interactions effortlessly across any channel, delivering a personalised customer journey.
From phone calls and emails to Facebook and Whatsapp messaging – your organisation can communicate with your customers on a platform of their choice, providing a first-class customer experience.  
Through implementing this solution, our clients have achieved increased answer rates up to 57%, reduced average wait time across all platforms by 65% and decreased cost per transaction up to 39%.
This transforms a business both internally and externally, by improving the customer experience, enhancing staff morale, whilst revolutionising management through 360 visibility of every interaction.
With the completely customisable application, you can choose add-on's which compliment your business model, whether you require full integration with your CRM, account management software or AI, this solution is directly aligned to achieve your businesses objectives.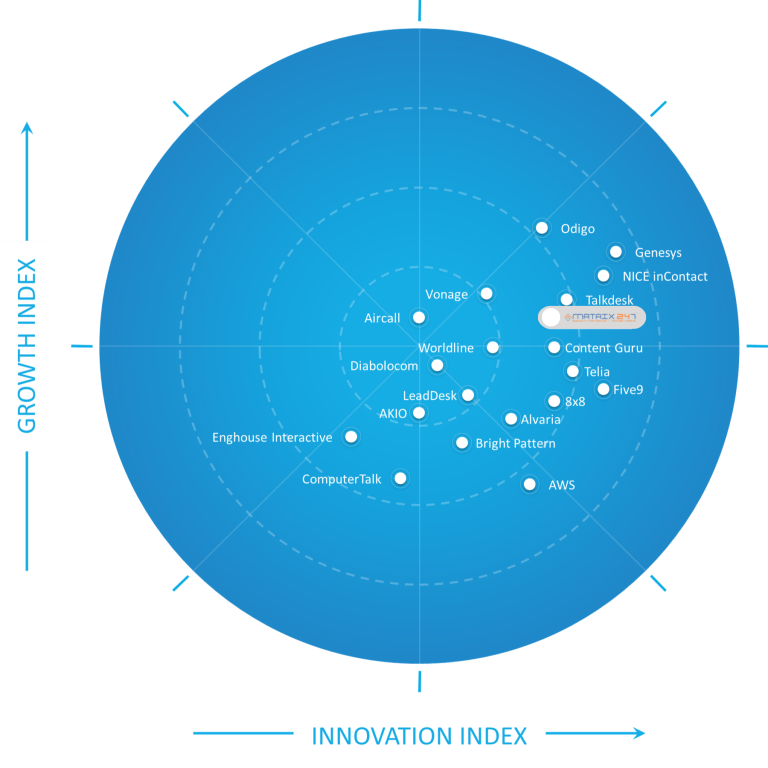 Build an unstoppable workforce
It doesn't stop there – this powerful technology allows for much more than just communication. Match specific customers with experienced members of staff who have the best knowledge to handle the enquiry,  empowering your employees whilst delivering the best possible service.
Managers can monitor wait times and survey scores in real-time with live reporting and forecasting, easily viewing what staff are doing vs their set targets. This solution revolutionises management and motivates employees to meet their targets. 
Improve the customer experience
With intelligent routing, inbound enquiries will automatically be sent to the employee they spoke with last, allowing your employees to provide a more personalised approach. The speech analytics feature picks up specific keywords and generates suggested responses that staff can send at the click of a button. This ultimately saves valuable time and keeps your brand aligned.
Our software works around the clock, the 24/7 web-chat communicates on behalf of your organisation out of hours and can schedule a call within business hours which automatically logs in an employees diary. When your team are working out of hours, they can simply log in to the mobile app and communicate through the main dashboard, guaranteeing every customer interaction is tracked and recorded in your CRM, and mitigating any risk of brand damage by having full visibility of your employees.
Request a free demo from our Omnichannel team
See the technology for yourself with a free demo. Simply fill in the form and someone will be in touch to arrange a time and date that suits you.
Alternatively, call our team and you'll speak to someone who really understands our products and can give you an estimated quote, no hassle, no obligation. 
Call us on 0345 3620 247 
What our clients say...
"What makes Matrix247 really stand out to us is the working relationship that we have got. They have spent a lot of time understanding what we need by speaking to us, meeting with us and also looking at the issues that we faced in a go live scenario and trying to make the whole solution fit for us."
What our clients say...
"An excellent company to deal with. Matrix247 have supplied our comms for a number of years now. We trust them to recommend what we need. They have never let us down. Ste Pritchard and his team, and our account manager Victor, really care about their clients. I would have no hesitation in recommending them."
What our clients say...
"Always receive great service from everyone involved at Matrix247. Engineers turn up on time and fix any issues. Mia, our account manager is very helpful and informative when dealing with any of our enquiries, I wouldn't hesitate to recommend the company for any of your communication needs"
What our clients say...
"We are very pleased with our switchover to Matrix247 and cannot recommend them enough. We had been with a large provider for many years with appalling service. Victor, Simon and all of the team have helped us through a very difficult transition and have gone the extra mile to make sure everything was transferred smoothly. We would have no hesitations in recommending this company to other businesses."
What our clients say...
"Matrix247 have provided us with a one stop shop for our business needs, in which it becomes time consuming to try and get the service you need to trade. My experience of dealing with both the sales and customer service team is that they are very professional, efficient and most of all friendly and approachable. The service provided by Matrix247 fits in with the companies Development plan and I will continue to use them at every new site."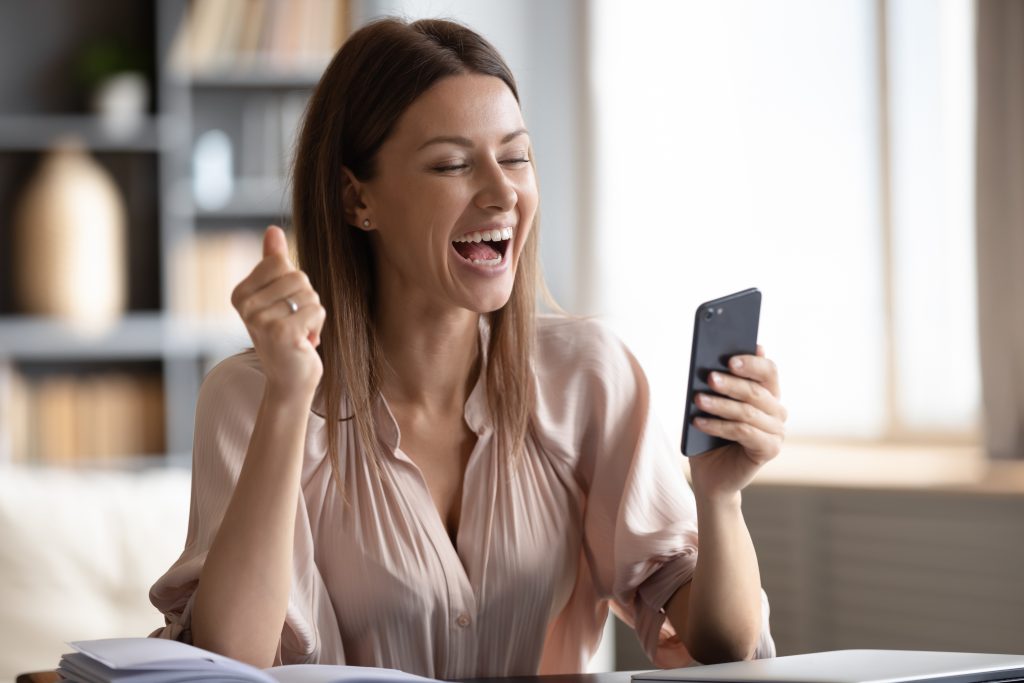 with the
Matrix247 Reward4Loyalty
Scheme
Loyalty matters. We pride ourselves in our decade (or longer) relationships, helping single-site organisations transition to multiple locations over the years, very simply, very effectively and very flexibly by implementing a well thought out joint ICT strategy.
That's why we introduced our Reward4Loyalty Scheme. We offer a hugely attractive plan for clients that deploy a combination of services, guaranteeing YOU the lowest possible investment and ongoing operating costs for your firm.
We'll help find the right package for you
Our omnichannel solution is completely customisable. Get in touch to discuss the right solution for your organisation. We're always happy to help.