Get Your Business On Gigabit Broadband Speed Now
The Fastest Network for the lowest Price
Matrix247 are excited to announce we are officially Faster Britain partners.
Faster Britain is a government incentive offering heavily reduced fibre costs in select areas across the UK. Businesses can now access ultrafast speeds for a fraction of the cost.
Check Whether Your Business Is Eligible Today!
Faster Britain is being rolled out across select areas of the UK including Blackburn, Burnley, Bury, Manchester, Preston, Chorley, Wigan and more!
You could potentially be getting faster speeds for significantly lower costs…
Input your postcode and we'll perform a quick check to determine your new fibre availability and provide an estimated quote, no hassle, no obligation.
How Does Faster Britain Work?
Faster Britain is upgrading old infrastructure across the UK to supply businesses with ultrafast fibre optic broadband. As this scheme is using existing infrastructure, there is no disruption, and a reduction in costs as no new tunnels are being dug to store these cables.
The fibre optic cables are made out of glass which means light can travel down the fibre at significant speeds, increasing your broadband speeds, and supporting and cloud based applications, VoIP and IoT technologies.
The Government aim to remove all copper-based broadband systems and upgrade them to fibre optic broadband.
To make your business future-proof and excel with fast broadband speeds, upgrade your business's fibre to Faster Britain today!
Networks Currently Available:
Make Your Business Future-Proof
With the rise in cloud technology, running your business is no longer just about sending emails and browsing the web. Smart Technologies, keeping your premises secure and hosting events can all be putting a strain on your broadband.
Upgrade to giga-fast broadband today to ensure your business will function and excel as copper-based broadband systems are cut-off across the UK.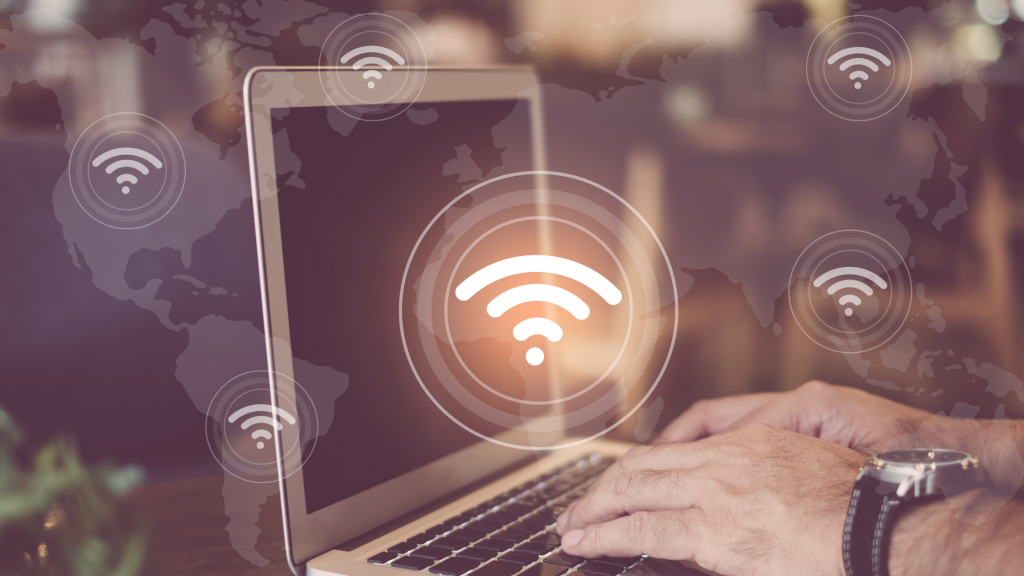 What our clients say...
"What makes Matrix247 really stand out to us is the working relationship that we have got. They have spent a lot of time understanding what we need by speaking to us, meeting with us and also looking at the issues that we faced in a go live scenario and trying to make the whole solution fit for us."
What our clients say...
"An excellent company to deal with. Matrix247 have supplied our comms for a number of years now. We trust them to recommend what we need. They have never let us down. Ste Pritchard and his team, and our account manager Victor, really care about their clients. I would have no hesitation in recommending them."
What our clients say...
"Always receive great service from everyone involved at Matrix247. Engineers turn up on time and fix any issues. Mia, our account manager is very helpful and informative when dealing with any of our enquiries, I wouldn't hesitate to recommend the company for any of your communication needs"
What our clients say...
"We are very pleased with our switchover to Matrix247 and cannot recommend them enough. We had been with a large provider for many years with appalling service. Victor, Simon and all of the team have helped us through a very difficult transition and have gone the extra mile to make sure everything was transferred smoothly. We would have no hesitations in recommending this company to other businesses."
What our clients say...
"Matrix247 have provided us with a one stop shop for our business needs, in which it becomes time consuming to try and get the service you need to trade. My experience of dealing with both the sales and customer service team is that they are very professional, efficient and most of all friendly and approachable. The service provided by Matrix247 fits in with the companies Development plan and I will continue to use them at every new site."
We'll help find the right broadband package for you
We have a range of broadband solutions available to fit businesses with a range of needs. Whether its upgrading your lines, increasing speeds or lowering costs, get in touch today to receive the perfect bespoke solution for your organisation.