What Is The Value Of A Lost Call To Your Business?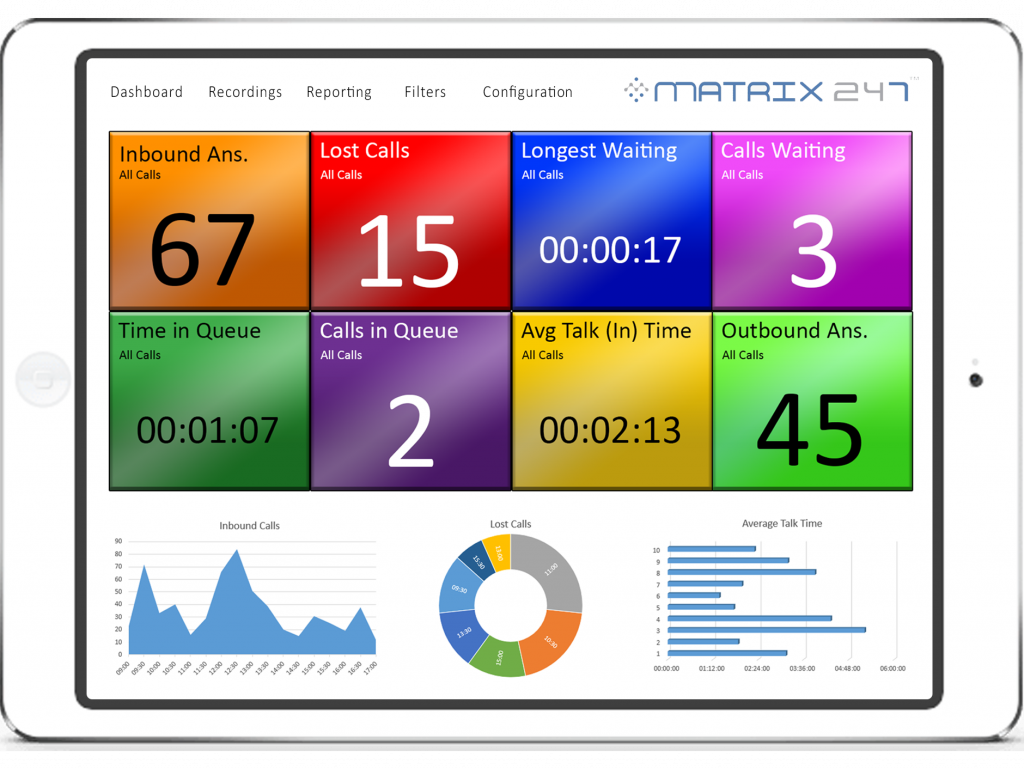 Not handling calls correctly can have a severe impact on the revenue of the business. Not just new business growth but also client retention. Currently, many businesses do not have any form of Management Information MI). As a result, they are making decisions based on what staff are saying.
This can cost many thousands of pounds when maybe fewer voice lines are actually needed, not more.
Call Reporting can provide:
No Missed Calls: When are the busy periods for your business? MI enables your phone system to route calls so no prospective client or customer calls will be missed. Measure Your Success: Enhance your return on marketing funds if different numbers are used for different promotions. This allows you to measure which media channel is the most successful. Identify your Customer's Journey: How long are they ringing in reception, how long was a caller placed on hold, did the call get through to a department, how long did the department take to answer the call, how many calls received by each department ? the process can then be managed. Get Reports Anytime, Anywhere: Allow directors to see the productivity of their workforce and the call statistics for each department whilst on-the-go.
Trial Call Reporting for your organisation with our 30-Day free trial
Fill in the form and one of our call reporting specialists will be in touch!
Alternatively, Call us on 0345 030 5601
Most businesses really don't have an accurate grasp of their own call volume, other than looking at their phone bill. If just one feature can increase efficiencies or save man hours, it will more than pay for the cost of the solution in a short amount of time. Actually, having the data available in report form will allow you to make intelligent operational decisions for your business.
Reports can be generated via an administrator web portal where hundreds of reports are available to pull off at will. Popular reports include any and all historical reports by user, date, time telephone number, unreturned lost calls, current active calls, abandoned calls and more. Reports are also full cradle to grave, showing the route of a call from the first answer, showing who it was transferred to within the company until its final destination.