how to spot an Email phishing attack
86% of organisations had at least one member of staff click a phishing link on an email. Phishing is the second most active type of security threat to a business, yet many staff members are unaware of how to identify a phishing email. 
Here are our 7 key tips for spotting an Email Phishing Attack!
Matrix247 have been proving us with a great service now for many years. We recently purchased a new telephone system from them. Victor and Warren were great! They went through all options with us in detail, to ensure the system met our exact requirements. I would definitely recommend!
This, as with other recent enquiries, have been dealt with quickly and brought to a positive conclusion every time. Furthermore, they've taken the time to give advice and guidance along the way. Really helpful team. Thank you.
As a firm we've dealt with Matrix247 for our telecoms for around 10 years and they have always proven to be reliable, through in their planning and very easy to work with. The project was managed from start to finish by Matrix247 and despite the complexity was done very smoothly with no down-time for our staff. I would highly recommend them.
We are very pleased with our switch over to Matrix247 and cannot recommend them enough. Victor, Simon and all the team have helped us through a very difficult transition and have gone the extra mile to make sure everything was transferred smoothly.
Having moved to Matrix247 we were very impressed with the transition. Victor lead our project and was very efficient and thorough. Since going live, we have been very happy with the service Matrix247 offer us. They are timely in their responses, very efficient!
After engaging with Matrix247 and having a complimentary savings review done, Sharples Group overall communication overheads dropped significantly... and the pro-active customer service team at Matrix247 handled the change-over effortlessly and took full responsibility. A breath of fresh air.
We at Banks Wealth have been Matrix247 since our day 1 in 2011. They have provided excellent support at competitive prices during that time and have helped us expand our communications as our company has grown
We have dealt with Matrix247 recently and could not be happier. Both Vicky and Sarah came to our office to assist us with upgrading our existing system and they were both very efficient, polite and helpful. I would highly recommend them.
Great service from everyone involved at Matrix247. Engineers turn up when they say and sort any issues. Mia, our account manager is very helpful and informative dealing with any of our issues or queries, wouldn't hesitate to recommend the company for any of your communication needs.
What Is A Phishing Attack?
A phishing attack is when an attacker tricks a person into revealing private or sensitive information through a fraudulent message, often through email or text. This can include bank details, personal identification, login credentials etc. The malicious link can also install malware, which can lead to digital devices being hacked, viruses being leaked onto one or more devices within the organisation or track your activity on your device.
Most importantly, businesses which are victims of attacks can suffer significant financial loss, both in fines and reputational damage. It is simply not worth the risk.
What Are The Different Types of Cyber Attacks?
Email Phishing: This is when a scammer sends an email which looks legitimate and will trick the victim into clicking a link or leaking sensitive information. This will result in the hacker stealing and possibly selling the data.
Spear Phishing: This is when a specific individual within an organisation is targeted to steal their login credentials. The attacker will gather basic information about the victim such as their name, email address and position at the business before sending out the email.
Whaling Attacks: Whaling Attacks target more senior members of an organisation as they usually have access to more areas of their business network, especially the more sensitive areas such as banking details or staff member identification. A successful whaling attack would result in lots of private information being stolen. 
Snapchat was a victim of a whaling attack after an HR CEO was tricked into leaking data about four employees' payroll information. This is hugely detrimental for a tech firm, however, is a testament to how well phishing emails are disguised and can trick even the biggest of firms.
Smishing and Vishing: Vishing is short for 'Voice Phishing' and is when someone uses the phone to steal information. The attacker may present themselves as working for a trusted company such as a bank, or they can pose as a family member or friend to get the victim to leak sensitive information.
An example of this can be found in the 2017 Barclays Digital Safety Advert.
Smishing is when attackers use SMS text messages. Again, they will often present themselves as a trusted organisation such as a bank or a postal delivery service. A link will often be sent to encrypt the digital device and release information about the victim. We have seen a rise in this type of phishing due to COVID-19 causing a large demand for online shopping so customers were receiving more postal notifications. Texts asking for a small payment to be made in order for their parcel to be delivered were spread around, causing bank accounts to be hacked and emptied (BBC News).
Angler Phishing: This type of phishing targets social media users. They will disguise themselves as another company or a customer service agent to trick the user into releasing their credentials or clicking a link which will send a virus onto their digital device. Many people have seen this type of phishing when a company starts a competition. A hacker will create a new social media page disguised as the company and privately message individuals telling them they have won a prize, however, for the prize to be sent, they need to click a link, or send over some details. This again results in sensitive data being released and the potential of bank accounts being hacked, or digital devices being encrypted. 
How Can Your Business Avoid Phishing Attacks?
Measure Risk VS Priority Vs Consequence Vs Investment.
Like insurance policies, the more you invest, the more security cover you put in place.
As an accredited provider, we can understand your specific organisation, the realistic exposure to breaches and what REALLY needs to be protected, for the lowest investment.
Whilst no one wants to spend on cyber-security, make no mistake, it's an insurance policy…
So when the inevitable happens, your business is protected from losing thousands to recover from a cyber attack. 
Speak to our Cyber Security experts today
Call our team and you'll speak to someone who really understands our products and can give you an estimated quote, no hassle, no obligation.
A named and dedicated account manager will be allocated to you, and provide a consultative approach to help find the right solution for your organisation. 
Call us on 0345 3620 247 or, alternatively fill in the form and we can call you back. 
Latest
Blogs
News
Articles
Events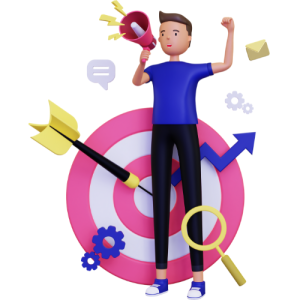 Company culture – the most important thing that nobody really understands. It's like the unicorn of the business world – everyone talks about it, but nobody has ever seen it. Many companies claim to have a great culture, but their employees are secretly plotting their escape. Others have terrible cultures, but their employees are too scared to leave because they're paid in snacks and ping-pong tables.
Read More >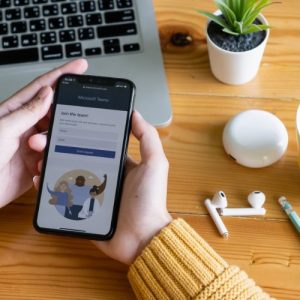 Elevate your video calls to the next level with custom backgrounds in Microsoft Teams. Learn how to create and upload your own backgrounds, and represent your company's brand identity in virtual meetings with ease.
Read More >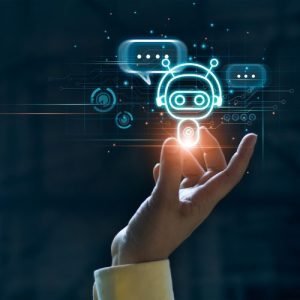 Get ready to work smarter, not harder, with Microsoft's latest update – Copilot, an AI-powered chatbot that takes care of tedious tasks like writing emails, creating presentations, and more. Partnering with Matrix247, Microsoft has developed a game-changing tool that will revolutionize the way you work
Read More >