How to escape from a relationship that simply isn't working...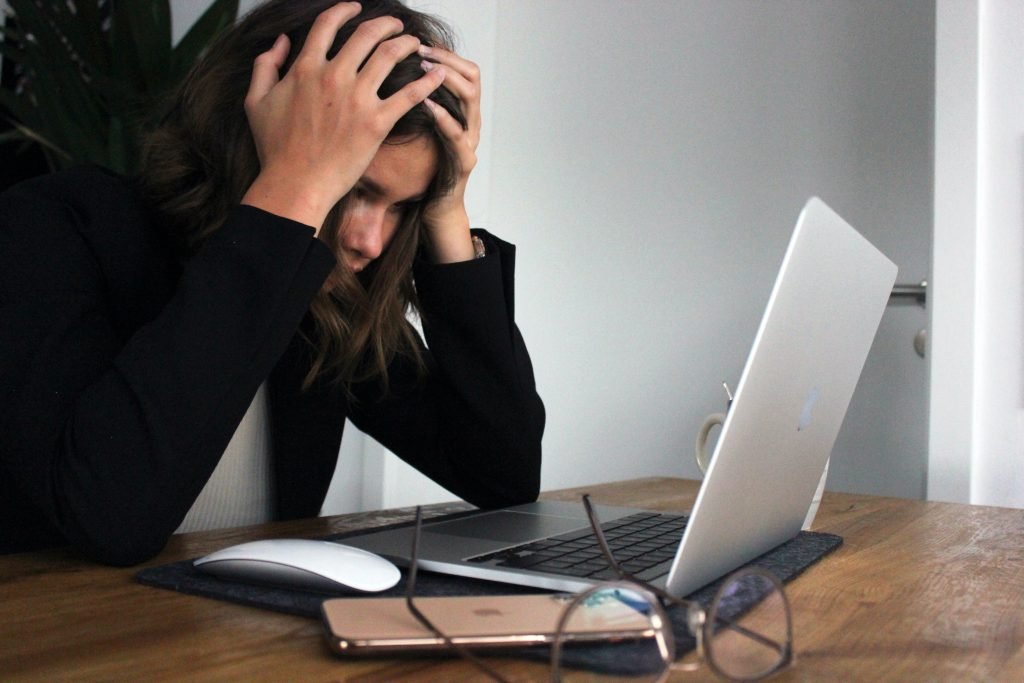 I was recently chatting to a client, a managing director of a multi-site law firm with around 150 staff and was surprised to hear that internal service tickets had skyrocketed due to poor performance from their existing IT provider.
Not only had poor performance led to frustration and a loss of billable hours, but it also had a knock-on effect of increasing the workload of the internal IT manager.
He ended up taking on over 120 of the 150 tickets raised as a direct result of poor service from the partner. Due to a breakdown in confidence and trust, only a small proportion of these tickets were sent to the supplier, the rest landed on the IT Manager's desk.
Instead of removing the 'IT headache', the supplier was dramatically increasing it as well. Taking the IT Manager's focus away from adding value to the firm, leaving him firefighting the issues they should have been managing.      
The MD explained they felt backed into a corner. They were in a long contract, the supplier seemed to have no empathy and there was a great deal of fear and risk associated with migrating to an alternative supplier. MD needed an early contract termination.
Being stuck in a contract
In my view, it's simple. A law firm should never be held back from achieving organisation objectives due to the breakdown of a current product, service or supplier. Being 'stuck' in a contract should never be an option. So, what's the next move? There may well be several options available to extract your law firm now that you have simply not thought of yet.
Far smaller early contract termination payments can often be reached
ICT providers who have been working in the legal sector for a long time with the experience of contracts can work with commercial litigators to ensure far smaller early contract termination settlement payments are reached than first thought. Spreading these funds across your newly chosen supplier or partner agreement is also very common.
By analysing historic support, previous incidents and the impact on your firm in terms of loss of billable hours, for example, you might uncover evidence that equates to a breach of an existing term of a contract. Ensuring you have written documentation and reports which demonstrate the root cause analysis of every incident.
Noting the actions your supplier has carried out in order to ensure the incident does not reoccur is important. It's a good idea to have these reports independently reviewed by a trusted ICT partner to verify accuracy. If you find there are multiple incidents where your current supplier has attempted to cover things up, then this too could also be classed as a breach of contract, therefore enabling an early exit.
How to avoid the usual pitfalls the next time?
By now you should hopefully feel like you have a plan to move forward, but you'll need a new partner to support you. What should you be doing to ensure the new relationship avoids the usual pitfalls, guarantees performance and leads to a mutually beneficial partnership that goes the distance?
People and culture are the most important things to get right. You need to get to know the business owner and the senior management and assess whether your culture and values are aligned. They also need to understand your business, how you operate and what your business objectives are.
Technology is not just for Christmas

In the ICT sector, technology is often viewed as a commodity – something that just works and is assumed as part of a supplier relationship.
However, what really sets a provider apart from the competition is the level of service provided and the willingness to go above and beyond for a client, over the long term.
A good ICT provider relationship should look and feel more like a partnership than a business relationship. It should add value to a firm through project work and additional services that support specific business objectives.
How do you know when you have found 'the one'?
A sign of a strong supplier relationship is understanding the changing technology and security requirements of your clients and spotting ways in which you can add value. A good provider will also deliver a flexible solution that doesn't tie a client to a single supplier, instead offering 'out' options should these be needed.
Inevitably there will be times over the course of a contract when you'll need your supplier to pull out all the stops for you and this is where cultural fit and value alignment will put you in good stead to test the partnership.