The 3G Mobile network Switch off:
Everything you need to know
What is the 3G Mobile Switch Off?
Networks across the UK are switching off their 3G networks, with Vodafone already beginning the process, and Three Mobile and EE following suit in 2024. This is to allow a stronger focus on 4G and 5G networks as they offer faster data speeds and better performance than 3G, making them more suitable for modern data-intensive applications.  
Vodafone has announced a phased approach to switch off all 3G networks by December 2023. The process began with Plymouth and Basingstoke in February 2023, with the next target being the North West. 
This switch-off will leave around 5.5 million mobile customers dependent on 3G unable to connect to the internet or access data-reliant services, so its critical organisations understand the switch-off and take the necessary actions to avoid disruption.  
Why the focus on 4G & 5G?
One of the main reasons is the increased demand for high-speed data. With the rise of smartphones and mobile data usage, people need faster and more reliable data connections. 4G and 5G networks offer faster data speeds and better performance than 3G making them more suitable for modern data-intensive applications like video streaming, online gaming and cloud computing. 
How will this affect my business?
As regions of the UK are switched off one by one, any business mobiles on the 3G network will be unable to access the internet or any functions that require data. Businesses cannot afford the downtime and loss of communication that comes with being cut off from the network. It is now time to upgrade your mobile business plan and future-proof to avoid being left in the past.  
The 2G and 3G switch-off has already happened in other countries, so relying on roaming when travelling may no longer be a feasible option for those who travel frequently for their job. 
How can I avoid the 3G switch off?
Although some mobile providers have ceased selling 3G smartphones, most providers are yet to inform their customers of the switch-off and are even still selling 3G-enabled devices. 
The switch off of 3G networks is an unavoidable reality that businesses and individuals must face. It's time to upgrade to 4G and 5G compatible devices to ensure uninterrupted success to internet-dependent services. Select a trustworthy communications provider, such as Matrix247, who will not only provide you with the appropriate technology at competitive prices but also provide a dedicated account manager to ensure you are never left behind. 
Looking to upgrade your business mobile?
Find out more about business mobile packages from Matrix247 and find the perfect, bespoke
solution for you and your business.
Matrix247 have been proving us with a great service now for many years. We recently purchased a new telephone system from them. Victor and Warren were great! They went through all options with us in detail, to ensure the system met our exact requirements. I would definitely recommend!
This, as with other recent enquiries, have been dealt with quickly and brought to a positive conclusion every time. Furthermore, they've taken the time to give advice and guidance along the way. Really helpful team. Thank you.
As a firm we've dealt with Matrix247 for our telecoms for around 10 years and they have always proven to be reliable, through in their planning and very easy to work with. The project was managed from start to finish by Matrix247 and despite the complexity was done very smoothly with no down-time for our staff. I would highly recommend them.
We are very pleased with our switch over to Matrix247 and cannot recommend them enough. Victor, Simon and all the team have helped us through a very difficult transition and have gone the extra mile to make sure everything was transferred smoothly.
Having moved to Matrix247 we were very impressed with the transition. Victor lead our project and was very efficient and thorough. Since going live, we have been very happy with the service Matrix247 offer us. They are timely in their responses, very efficient!
After engaging with Matrix247 and having a complimentary savings review done, Sharples Group overall communication overheads dropped significantly... and the pro-active customer service team at Matrix247 handled the change-over effortlessly and took full responsibility. A breath of fresh air.
We at Banks Wealth have been Matrix247 since our day 1 in 2011. They have provided excellent support at competitive prices during that time and have helped us expand our communications as our company has grown
We have dealt with Matrix247 recently and could not be happier. Both Vicky and Sarah came to our office to assist us with upgrading our existing system and they were both very efficient, polite and helpful. I would highly recommend them.
Great service from everyone involved at Matrix247. Engineers turn up when they say and sort any issues. Mia, our account manager is very helpful and informative dealing with any of our issues or queries, wouldn't hesitate to recommend the company for any of your communication needs.
Latest
Blogs
News
Articles
Events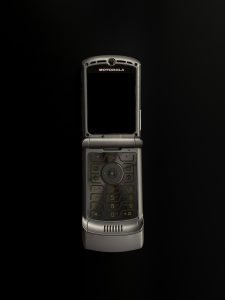 Overseeing multiple business phones within an organisation is often seen as a chore but controlling mobile data usage is crucial to avoid excessive charges and maintain operational efficiency.
In this guide, we will provide valuable insights and strategies tailored specifically for managers seeking effective mobile data management without incurring unnecessary expenses.
Read More >
Brace yourself for lightning-fast speeds and unparalleled connectivity that will revolutionise the way you operate, empowering seamless communication, collaboration, and data transfer like never before. With 5G as your ally, you can work from anywhere, at any time on any device. It's time to embrace the next gen technology that will redefine the future of business.  
Read More >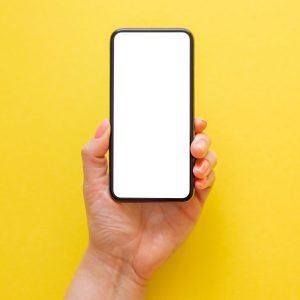 Staying connected and productive is essential for running a successful business. One crucial factor that can make or break your mobile experience is the battery life of your phone. . T Matrix247 have compiled a list of the best business phones with impressive battery capacities
Read More >